Learn how to activate a limitless life: Vishen Lakhiani, Mindvalley founder
Mon 27 Feb 2023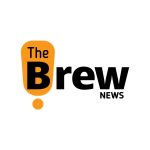 The Brew News Team
|
5
min read
Dubai: Mindvalley Live Dubai's launch event, held at the Dubai Festival City Arena, kicked off with a bang on February 25, 2023. Vishen Lakhiani, Motivational Speaker and founder of Mindvalley, speaks to Babar Siddiqui, Features Editor of The Brew News about activating a limitless life by upgrading brain power and performance.
Life Changing
Vishen Lakhiani was a computer engineer and senior leader at a rapidly growing Silicon Valley startup. But he faced extreme stress and was burnt out. He took up meditation as a solution and it completely changed his life. He quit the valley to study meditation, teach around the world and goes into deep mastery of human development. Mindvalley was born as a result. Today, Vishen is on a quest to remake how the world works in terms of business, politics, education and spirituality.
Also, read – Brain Booster: Understanding the advantages of mind mapping
The event brought together more than 2,000 attendees from over 100 nationalities, with over 60% of these being overseas customers. Celebrity mental performance coach Jason Goldberg, known as the "King of Playful Sales, Success, and Self Leadership," brought his dynamic energy and passion to the event as the MC, skillfully guiding the flow of the event.
The first day of the event was filled with exciting and insightful sessions, with highlights including a Fireside Chat with Emirati multi-award-winning serial entrepreneur Sara Al Madani and 3x bestselling author and founder of Mindvalley, Vishen Lakhiani. Attendees were treated to valuable insights into the entrepreneurial journey and the importance of mindfulness in business.
World-renowned therapist and bestselling author Marisa Peer also delivered an engaging session titled "Nicer Mediation," where she taught attendees how to overcome blocking thoughts and limiting beliefs and reprogram themselves for massive success using RTT. Dr. Shefali, a clinical psychologist and international speaker, discussed "The Parent Map," inspiring attendees to become conscious parents and help their kids become their most authentic selves.
The day ended with an incredible evening of celebration at Mindvalley Live's "Light Up the Night" party in the vibrant city of Dubai. Attendees enjoyed a night of fun, music, and dance while connecting with like-minded individuals from around the world.
Mindvalley Live Dubai continued to inspire attendees on Day 2 with an exciting lineup of speakers and performers. International motivational speaker and best-selling author Lisa Nichols, founder and CEO of Motivating the Masses, took the stage and shared her insights with the audience. With nearly 30 million people served by her global platform, Nichols is one of the world's most-requested motivational speakers, media personalities, and corporate CEOs.
Attendees were also privileged to hear from Jim Kwik, CEO of Kwik Learning and NYT bestselling author, who is considered the world's leader in brain performance, mental fitness, and memory improvement.
Entrepreneur, investor, mentor, and speaker John Lee also graced the stage, sharing his passion for generating wealth through multiple streams of income. Lee has been a prominent figure in the industry for over two decades and is dedicated to helping others achieve the same success.
Attendees were also shown a performance by "Aint Afraid," a multi-talented girl band of twin sisters Inah and Yahzi. Raised in Detroit and natives of Baltimore, the duo has been singing since the age of 2. Their empowering and inspiring message has reached audiences worldwide, using their talents in the arts, media, and other creative platforms to project their mission in ways that people will listen.
Beatboxer and flautist Medhat Mamdouh, a Golden Buzzer recipient and finalist on the 2022 season of Italy's Got Talent, wowed the audience with his incredible musical performance. The Day 2 highlights were truly unforgettable, leaving attendees inspired and motivated to make positive changes in their lives.
Wondrous Moments
Former flight attendant and current nonuple Guinness World Record Holder, Maria Conceicao, recently took the stage with over 40 of her students to showcase the importance of future generations in Dubai. Since 2005, Maria has been tirelessly working towards the education and emancipation of underprivileged children. She has supported 600 slum children through primary, secondary, and college education while also introducing waste management, road construction, portable water supplies, and healthcare to the slums of Dhaka. Her humanitarian efforts have helped hundreds of destitute families and children. In order to attract financing and sponsorship for her projects, Maria also pushes her own physical limits. She has organized and led numerous fundraising initiatives and currently holds nine world records for endurance events, such as running across seven emirates in seven days. Maria's dedication to her cause and her students is truly inspiring, and she serves as a shining example of what can be achieved through hard work and determination.
Nuseir Yassin, or Nas Daily as he is popularly known, was in attendance on day 1 of the event to cover the inspiring journey of Maria Conceicao and her students. As one of the most influential content creators on Facebook and YouTube, Nas's coverage of the event is expected to spread the message to his massive following of over 44 million people across all his social media accounts, which support 13 different languages.
The Mindvalley Live Dubai Finale was an unforgettable final moment that left attendees in awe. The finale was a celebration of the journey, growth, and limitless potential of every individual present. The audience was treated to an array of awe-inspiring performances by some of the most talented artists. Notably, Lisa Nichols hosted an interactive experience of self-love that left every attendee feeling empowered and uplifted. In another highlight of the night, Vishen Lakhiani led the crowd in a group rendition of the classic Queen anthem, Bohemian Rhapsody, bringing everyone together in a memorable moment of unity and celebration, a testament to the power of community, and connection.
Powerful Partners
Dubai's first Mindvalley Live event was made even more exceptional by its incredible partners and exhibitors. Among the noteworthy exhibitors was Biohackn, which is dedicated to reversing aging using science-based anti-aging technology. They aim to help individuals achieve a boundless state of energy, joy, recovery, and peak performance through the art and science of biohacking.
Another exhibitor that caught everyone's attention was Health Nag, which provides holistic solutions to individuals seeking to become their best selves through good choices and self-healing. Their philosophy is that true health is achievable without chronic suffering and thousands of pills, but by understanding what the body is trying to tell you.
Hadil Al Khatib, the founder of The Broth Lab, was also present at the event. Her brand produces and packages high-quality, additive-free bone broth, just like the way grandma would have made it. The event was further enhanced by an art installation by the prominent Lebanese artist Hayat Nazer, whose paintings are inspired by her humanitarian work. Her artwork is a reflection of her goal to create change, and it was a beautiful addition to the event.
Final Thoughts
Commenting on the successful launch event, Vishen Lakhiani, founder of Mindvalley, said, "We are thrilled with the response to Mindvalley Live Dubai's launch event; the energy and enthusiasm of the attendees have been truly inspiring." "We look forward to continuing to create more meaningful and transformative experiences for our Middle Eastern communities, as Dubai currently represents the largest density of Mindvalley members out of all of our global markets."
With two days of engaging sessions and workshops, Mindvalley Live Dubai was an unforgettable experience for attendees seeking to unlock their full potential and live their best lives.
---