Dubai raises bar on medical excellence with new blood bank-on-wheels
Mon 16 Nov 2020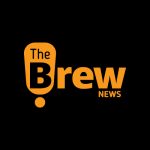 Brew Admin
|
< 1
min read
Dubai Health Authority, in collaboration with Dubai Holding has inaugurated a new state-of-the-art blood donation bus.
The futuristic bus is equipped with smart technologies and visionary medical requirements that comply with international standards and protocols to ensure the comfort & safety of blood donors.
Khalid Al Malik, managing director of Dubai Holding, said that the innovation would enhance community outreach efforts and provide added convenience to blood donors.
"This will help to increase blood donations from across the city, enabling medical professionals to save more lives. With the arrival of the bus, weekly visits are set to kick off; they will reach people in different parts of Dubai, including all of Dubai Holding's communities and destinations," he added.
---