Japanese gamer wows Twitter with a portable PS4-in-a-case
Mon 16 Nov 2020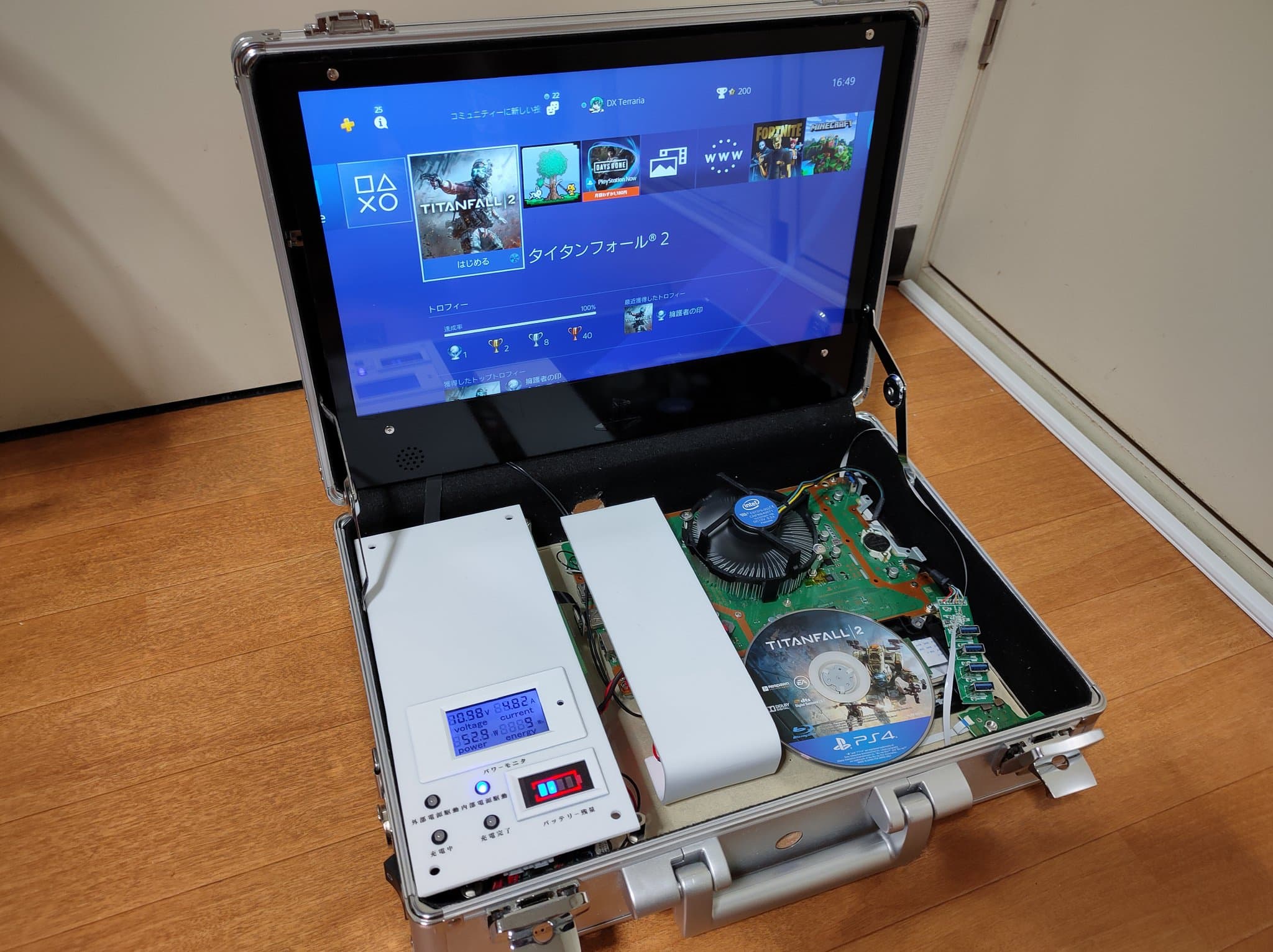 |
2
min read
Last week the PlayStation 5 went on sale, compelling gamers worldwide to park themselves before their screens and launch an exploration into their newest generation of video game consoles.
But while the PS5 might be the latest way to play games at home — aside from the Xbox series, that is — there's another piece of PlayStation hardware floating around the internet that lets its owner game on-the-go.
Over the past few months, Japanese Twitter user @DxTerraria has been documenting his work as he sought to rebuild the PlayStation 4 to serve portable needs, a technically paced journey, since the original console was in no way designed to match a carry-on criteria.
And so, in their passion project the user chose to employ engineering solutions to matters Sony had not yet envisioned.
One obvious instance would be the crux-issue that PS4 has been developed to hook to a TV, and so arises the first hurdle — figuring out how to give a portable version a screen.
@DxTerraria settled on popping the display out of an otherwise junked laptop and repurposing it.
For more portable-oriented packaging, the user cracked open the PS4's casing and rearranged the essential mechanics to meld within a more compact layout.
The wiring was then tucked away within a metallic briefcase, acting both as a protective layer to the reworked machine as well as a component that would enable the user to lug the case around with ease.
As a final touch, to live up to the true portable element of the system, the compacted, repackaged PlayStation 4 can also run off of rechargeable batteries.
The timing of the creation may even be lauded as tongue-in-cheek as it fits essentially with Sony's prior patterns of launching portables between console releases.
Smack amid the releases of PS2 and 3, Sony launched the PlayStation Portable/PSP, a handheld with performance akin to a dialled-down PS1. PS Vita took to stage in the downtime between between PS3 and 4, with specs like a more powerful PS2.
Sony has since stopped releasing handhelds, as Nintendo drives those sales through the roof, even as loyal fans were dismayed to see them go.
---