The Super Mario Bros Movie: An Animated Adventure
Sat 10 Jun 2023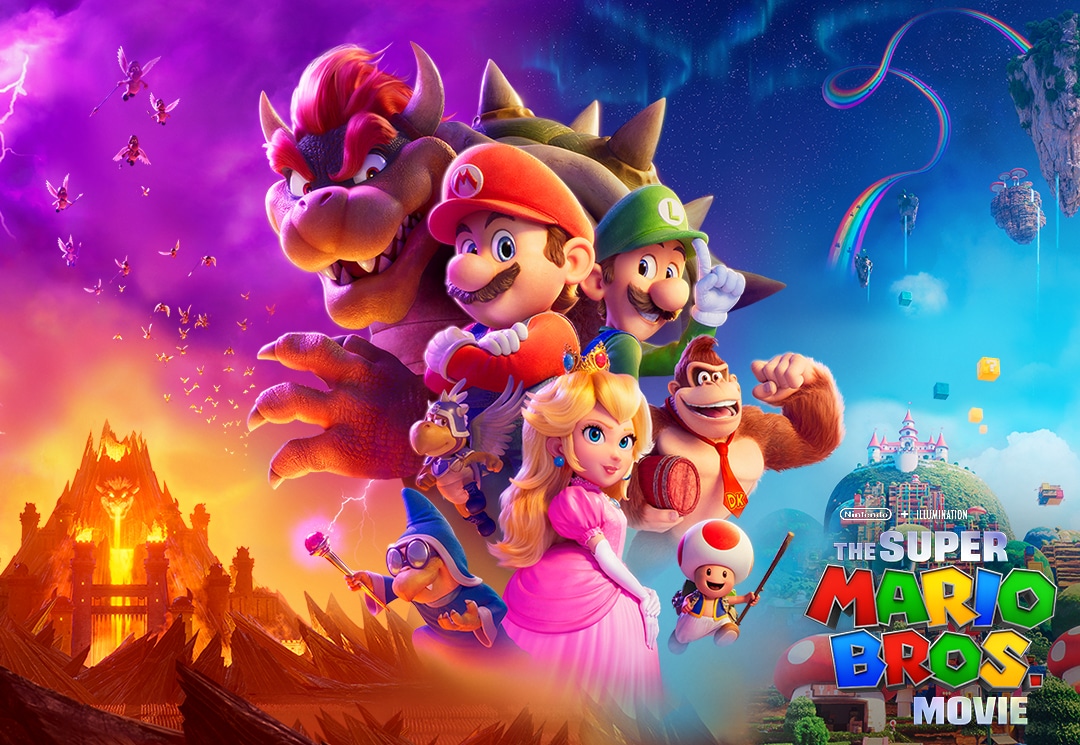 |
2
min read
The Super Mario Bros. Movie is Illumination's latest animated film based on Nintendo's popular Mario video game franchise and directed by Aaron Horvath and Michael Jelenic.
A Video-Game Based Movie
Movies of this category are usually subjected to polarising reviews because they fail to resonate with the intended audience in the same way that the source material does. However, the Super Mario Bros Movie, despite its simple setup, has managed to reach milestones in the box office unlike the movies that came before it.
The plot follows the adventures of two brothers Mario and Luigi who, while trying to work on a plumbing mishap underground, get stuck in a warp pipe that transports them to different worlds. It is now up to Mario to save the Mushroom Kingdom and his brother Luigi with the help of Princess Peach from an evil power-hungry turtle.
Visual Vibrance
What makes the movie thoroughly entertaining even though the main storyline is simple at best and not very intriguing is the film's animation and stunning visuals throughout its runtime. The movie does an exceptional job when it comes to bringing the game's graphics to life and serving as a treat for Nintendo fans; the mushroom kingdom, mysterious bricks containing powerups, mushrooms that can turn Mario into a giant and much more.
A Legendary Game Character
Mario has been an icon in game culture for decades. The character was first created forty years ago by Shigero Miyamoto while producing a video game for Nintendo.
The character has evolved immensely in terms of art style, function and popularity, eventually making it to the big screen for the first time in 1986. However, this adaption and many others that came after it failed to deliver successful results.
However, unlike its predecessors, the Super Mario Bros Movie does an excellent job of honouring the game and the character through its vibrant animation, fast-paced storyline and materialising a nostalgic feeling for the audience.
This article is contributed by Mariyam Shajil, an aspiring journalist who specializes in writing articles about movies and shows for children from a young adult perspective.
---
Disclaimer: All views and opinions expressed in The Brew Opinion – our opinion section – are those of the authors and do not necessarily reflect the official policy or position of TheBrewNews.com, the company, or any of its members.
---