Intense and Honest: Sirf Ek Bandaa Kaafi Hai Movie Review
Mon 05 Jun 2023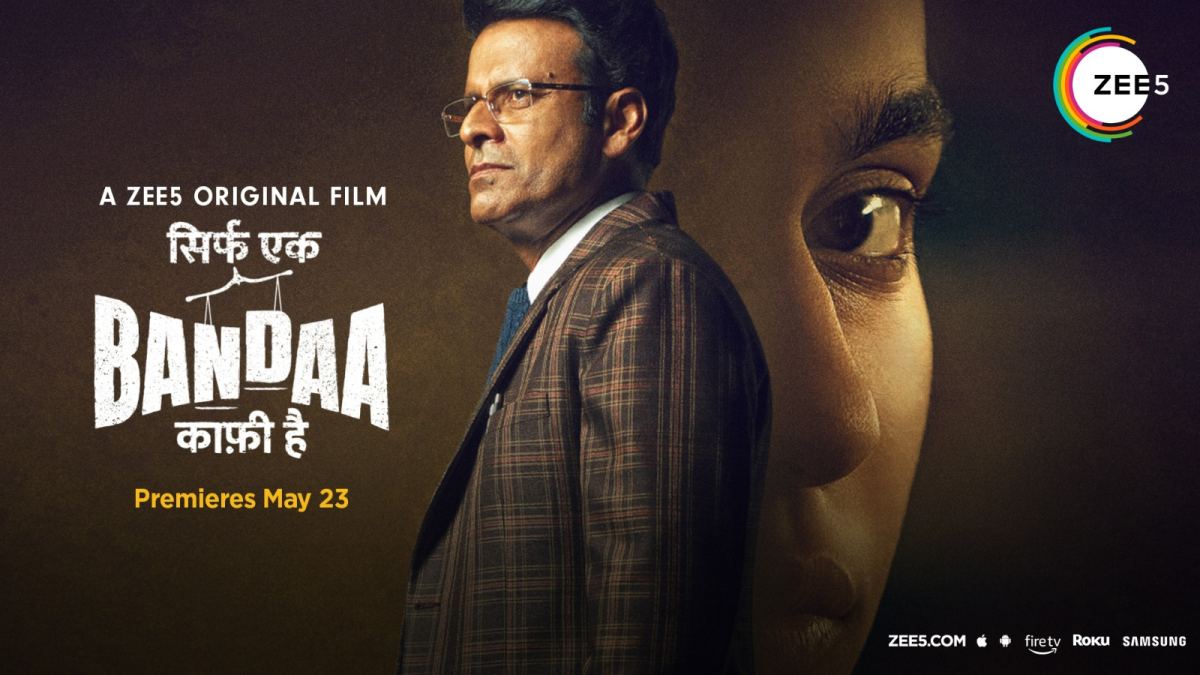 |
< 1
min read
Sirf Ek Bandaa Kaafi Hai is an earnest attempt made by director Apoorv Singh Karki. Based on a 2013 child abuse case, the movie depicts that with courage, a small-town unassuming man can bring down an influential religious leader.
The film is intense and honest. The courtroom proceedings are dry and exclude dramatization – a welcome change. We experience how sensitive cases are played out in court, making the viewer feel the uncomfortably accurate air of uneasiness. Moreover, child actor, Adrija Sinha, gave a performance no less than exceptional.
Watch the full interview with Manoj Bajpayee – "We can't make an actor a God" – Manoj Bajpayee
Manoj Bajpayee was brilliant as PC Solanki, especially in his long monologues in the court. The protagonist was sensitive and fearful but with integrity and sincerity took on the system and emerged successful in the end. It is a shame that in the world of reels and TikTok videos, this stellar act might soon be forgotten. In the heyday, one impressive movie sent the public into a buzz about the actor/ star for nearly a year following its release. With the overload of social media, innumerable series and movies, and our minimal attention span, this movie may lose its sheen quickly.
In Case You Missed It: "Sirf Ek Bandaa Kaafi Hai" starring Manoj Bajpayee received audience appreciation during its screening at the New York Indian Film Festival
The line between good and evil has blurred. The Godmen who we revere are committing the most heinous of crimes. What the world needs is perspective and hope. We only need courage and patience to persist in the system and find a way out. Personally, I feel like more people should give this movie a watch and the appreciation it deserves.
---