An invoice they never thought they'd get!
Mon 30 Aug 2021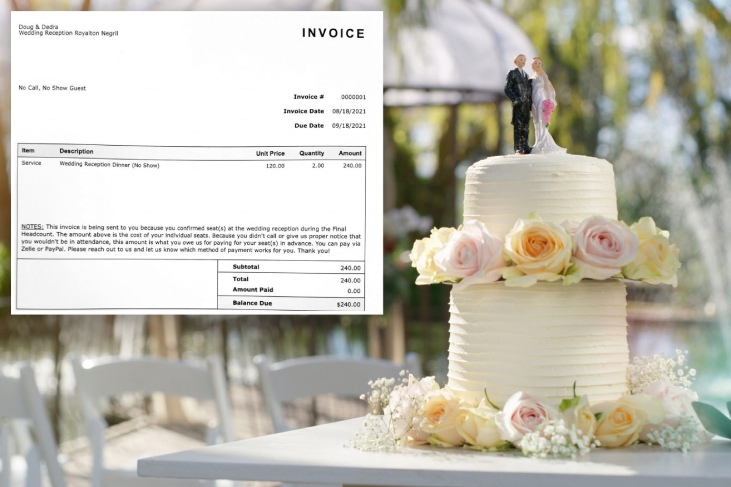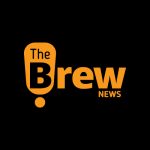 Brew Admin
|
< 1
min read
A couple in Chicago, USA have recently sent a $240 (AED881) invoice to the guests who did not show up at their destination wedding. 
The couple gave them a month to pay the said amount to the couple and they coined them as "No Call, No Show" guests. The couple Doug Simmons and Dedra McGee stated they would charge these guests for the reception dinner.
The groom also posted a photo to his Facebook with the caption, "Don't be offended when I send this #invoice to you. It's gonna look something like this. I'll be sending it via email and certified mail… just in case you say you ain't get the email 🤷🏾‍♂️😂 #PETTYPOST."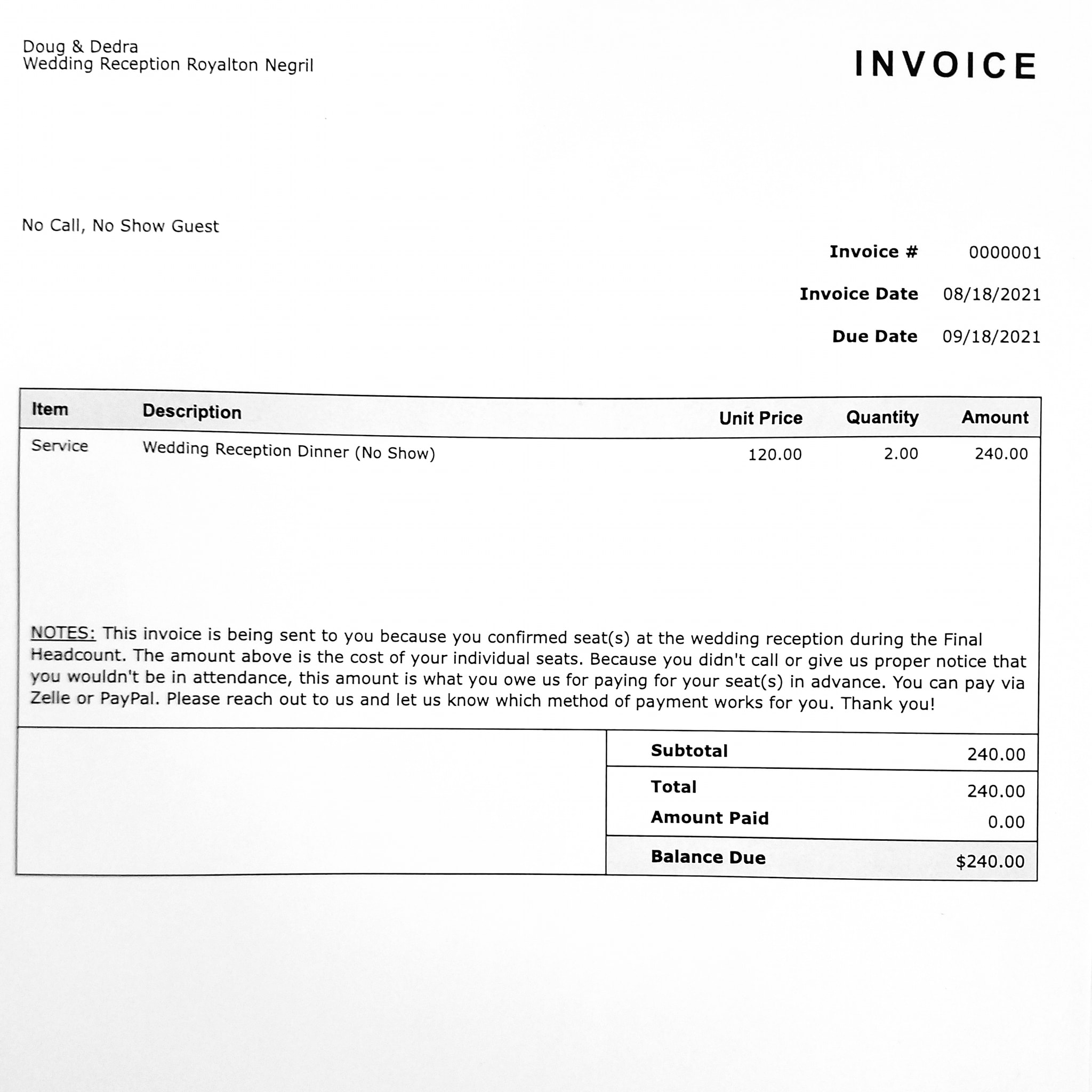 There is a small note on the invoice that says, "This invoice is being sent to you because you confirmed seat(s) at the wedding reception during the Final Headcount. The amount above is the cost of your individual seats. Because you didn't call or give us proper notice that you wouldn't be in attendance, this amount is what you owe us for paying for your seat(s) in advance. You can pay via Zelle or PayPal. Please reach out to us and let us know which method of payment works for you. Thank you!"
What's the oddest invoice you've received? Comment and share your story too.
Agencies
---