How about 'bulalo' for Eid: Filipino community celebrating Eid Al-Adha with a food festival
Tue 20 Jul 2021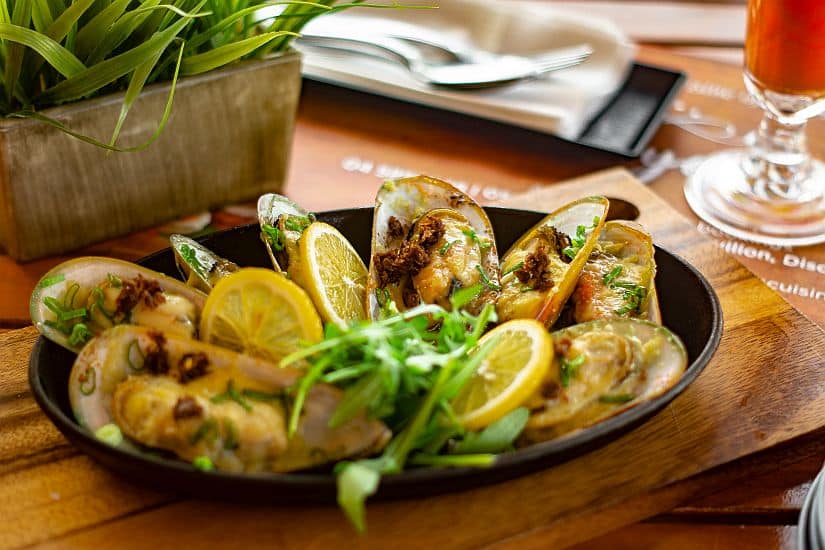 |
3
min read
Philippine community joins Eid celebrations with food festival across 12 Filipino-owned restaurants and enterprises.
The event will showcase traditional Filipino cuisine that locals as well as expats have grown to love, living in Dubai's multi-cultural set-up.
The food festival, dubbed "PINASarap sa UAE" began on July 1 and will run until Aug. 31, 2021 – with a special rollout for the Eid Al-Adha festivities.
"PINASarap" is a portmanteau of the Filipino words, "Pilipinas," the vernacular equivalent of Philippines; and "sarap," which means flavorful in English.
Dubai, United Arab Emirates – The Filipino community will mark Eid Al-Adha celebrations with a food festival across 12 restaurants, mostly in Dubai, showcasing traditional Philippine cuisine that locals as well as other expatriates, living in this international city's multicultural set-up, have grown to love.
And so, on the spread will be such delectable Filipino dishes like Kare-Kare, stewed oxtail or beef tripe, with a rich and thick peanut sauce; and Bulalo, a broth prepared by boiling humongous beef shanks that comes with vegetables, corn on the cob, scallions, onions, garlic, and ginger.
Interestingly, stories from historians have it that Kare Kare was introduced in the Philippines by Arab traders around the 13th century.
The food fest is dubbed, "PINASarap in the UAE."
"PINASarap" is a portmanteau of the Filipino words, "Pilipinas," the vernacular equivalent of Philippines; and "sarap," which means flavorful in English
"During the 'PINASarap in the UAE' campaign, the 12 Filipino-owned outlets are opening their doors to all overseas Filipinos, local Arabs, and other nationalities to visit and experience our offerings," said Gina Valbuena, chairperson of the League of Food and Beverage Entrepreneurs (LFBE chair), which is spearheading the event.
"The ongoing food fest also gives expats the chance to explore and appreciate Filipino cuisines and delicacies. We have seen an increasing presence of expats dining at Filipino restaurants, giving their thumbs-up for our local dishes like Kare-Kare, Tapsilog, and Bulalo, among others," Valbuena, who also owns one of the participating restaurants, the Kubyertos Cuisine, added.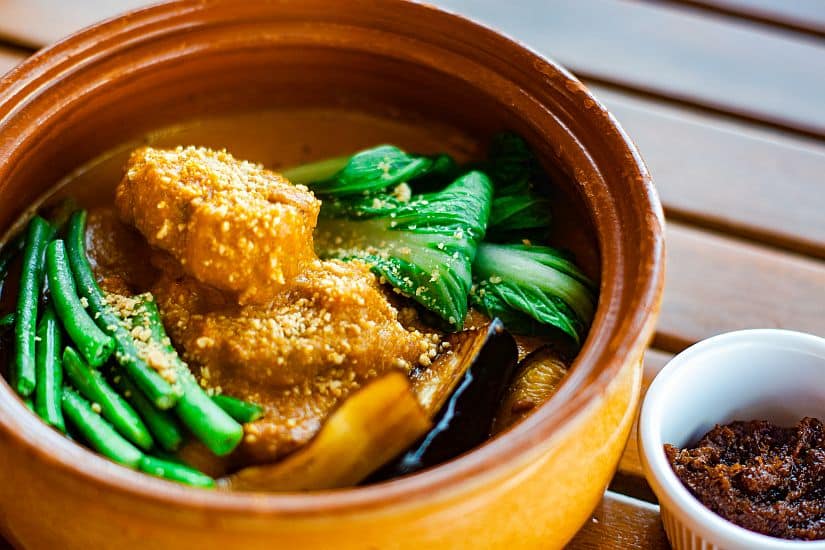 Tapsilog is a "combination (combo) meal" composed of fried beef, fried rice, and egg sunny-side up – a popular, fast food meal among Filipinos.
Also worth discovering at another participating restaurant – Face Café – is the Bibingka, glutinous rice cake baked in a traditional clay pot lined with banana leaves with heat under and over it.
And as bubble milk tea paired with Shawarma has been the rage these days, the food fest also boasts of some innovative presentations by a participating restaurant, Joy Bubble.
"Apart from Filipino cuisine, some of the outlets take pride in showcasing food and beverage offerings with International, Chinese, Japanese and Asian orientation. This provides our Filipino entrepreneurs an exposure into a wider client base," Valbuena said.
Among them is Vangie Asiyah Monjardin, owner of Desert Wok, still another participating restaurant, who said their offerings are all about "Chinese food with a twist."
"That is how we have created our fusion of Indo-Chinese cuisine that caters to the multi-cultural background of Dubai," Monjardin said.
"The combination of spices and Asian ingredients suits the palate of our international clientele as well as of fellow Filipinos, whose love for food makes them the best patrons for a gastronomical experience," she added.
There is also the "seafood boodle fight" at Off the Hook, where customers dine with bare hands using plastic gloves, digging into a sumptuous spread of fresh seafood boils – a Filipino dining concept fast becoming popular among local Arabs and expats as the restaurant's footfall shows.
"We believe that eating should be a fun experience where people gather and share happy thoughts, bringing with them stories to share about their dining experience," said Rolly Brucales, who operates the restaurant chain.
Mutton Masala is a popular dish prepared by cooking the meat of an adult sheep with various spices and is served during special occasions like Eid festivals.
Meantime, Valbuena said food fest diners will not only get a chance to indulge in the Filipinos' unique cuisine but as well in an opportunity to win prizes like round-trip plane tickets to the Philippines, packages from project partners as well as vouchers from LFBE restaurants and enterprises.
"All 12 official members will issue these 'dining passports' to interested customers – Filipinos and other foreign nationals – who can then qualify for the raffle draw by having their 'passports' stamped by all participating restaurants," Valbuena explained.
Valbuena said completed passports may be submitted to any of the LFBE members. Raffle draw will be held on Sept. 3, 2021, she said.
Participating restaurants
Meantime, aside from Kubyertos Cuisine, Face Café and Joy Bubble, other participating restaurants are Agemono Grill Restaurant LLC; Draft Corner Café; Off the Hook Seafood Restaurant; Ounce; Paluto Restaurant; Panadero Pastry Shop; Shokuji Sushi Japanese Restaurant; The Desert Wok and Zutto Suki.
---