Sprint n' sand: Calling all runners to Dubai's desert marathon '21
Wed 23 Dec 2020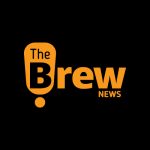 Brew Admin
|
2
min read
The picturesque Al Marmoum Nature Reserve is preparing to host the "Ultra Marathon Al Marmoum" — the strongest desert running race organised by the Dubai Sports Council and the Fit Group Middle East Company — early March 2021.
The race, hosted in cooperation with Dubai Municipality, extends for a distance of 50 km across the charming dunes of Al Qudra Lakes, and is open at a professional capacity for those 18 years and above.
The marathon is set to boost the tourist traffic to the Al Marmoum Reserve as one of the best destinations of pioneering desert sports with the participation of buffs and athletes.
Both men and women are free to participate. Amateurs too can hop in the open category of 15 years and over, for distances of 5 km and 10 kms. Registrations are now open.
Training sessions and further information about the race may be also obtained via e-mail: [email protected]
"The restored 50 km Ultra marathon will be a challenging race that will test participants' endurance, mentally and physically," said Daniel Borneventure, Head of Racing at Fit Group.
"We have added shorter distances in the Ultra Marathon, which are 10 km and 5 km, to encourage many runners who want to experience the challenge of the desert race," he added.
Baida Munib Al-Hadithi, owner and manager of Al-Baida Stables, and one of the sponsors of the event, lauded the unique landscapes and abundant wildlife spread along the route.
"Participants in the race will have a unique experience to discover the beauty of the desert reserve and learn about the Emirati heritage landmarks, most notably the Saruq Al-Hadid archaeological site in the reserve, which is more than 3000 years old, and is one of the oldest archaeological sites in the country dating back to the Iron Age."
The Marmoum Desert Reserve is the largest natural reserve project in the world with an area of ​​more than 40 hectares of virgin shrubs, and is home to some 204 species of local birds, 158 species of migratory birds and many other endangered species like the Arabian oryx, Arabian deer, desert deer and foxes.
It ranks among one of the most important tourist areas in Dubai, such as Hatta and Jumeirah, to foster a vibrant, healthy and happy community.
[Sourced from Agencies]
---