Purrs and Grr's! Scenes from the Dubai Pet Festival 2020
Wed 23 Dec 2020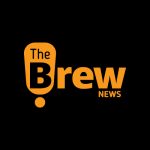 Brew Admin
|
< 1
min read
Paws and claws of all sizes tumbled amok the grounds of Al Warsan Birds & Pets Market last week as Dubai's annual Pet Festival made its bounding return.
The free-entry family-fun event is designed to raise awareness on animal welfare and educate the masses on a range of topics like pet health, food, fashion, and training among others.
With competitions for dogs, cats and pet owners galore, this edition saw the participation of UAE's Police Dog Squad K9-unit and the Emirates Kennel Club as well as several government animal welfare departments,
Launched with strict coronavirus measures in place, mandatory face masks protocols were in place, with visitors maintaining adequate social distance at all times. The venue received timely sanitisation.
As always, all pets were to undergo health checks and show proof of vaccination after which they were allowed entry on to premises.
Event highlights included a "dog obedience challenge" to underscore the importance of good training, as well as championship dog shows, a cat beauty contest, dog agility courses, health and safety talks, kids and pets fancy dress contests and a petting farm.
[Sourced from Agencies]
---