ZEE5 Global Partners with LULU Group for their 'CELEBRATIONS OF INDIA' campaign showcasing the best of India across the Gulf
Thu 24 Aug 2023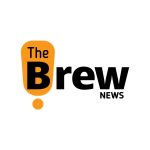 The Brew News Team
|
3
min read
Abu Dhabi: ZEE5 Global, the world's largest streaming platform for South Asian content, has partnered with the LuLu Group to launch 'Celebrations of India'. LuLu Hypermarket, the most admired retail chain in the region, launched its annual 'Celebrations of India' campaign during the month of August. Indian Ambassador Sunjay Sudhir inaugurated the promotion at LuLu Hypermarket, Al Wahda Mall, Abu Dhabi, in the presence of Yusuff Ali M.A., Chairman and Managing Director of LuLu Group, and other dignitaries.
LuLu Celebrations of India is a series of festivals that incorporate various events such as India Independence Day, Onam, Janmashtami, Ganesh Chaturthi, Navratri, and Diwali. These events will present a unique immersive shopping experience at LuLu, with regional food trails, celebrity visits, and amazing promotions and offers in every category, from fresh food to groceries to lifestyle and fashion wear, in time for the upcoming festive season.
The Lulu Group, which is one of the largest importers of Indian products, is showcasing more than 5,000 unique products this year in both food and non-food categories. Special emphasis is being given to millets as this year has been declared the Year of Millets by the UN. More than 20 different varieties of millets are on display, as well as various delicacies made from millets that are on sale at the hot-food counter. Apart from this Lulu is also promoting products from different states of India such as ODOP initiative of Uttar Pradesh, Pineapples from Meghalaya, Kashmiri Apples, Indian eggs from Tamil Nadu, fruits and vegetables from Kerala, and other South Indian states, among others.
ZEE5 Global Partnership
As in previous years, LuLu has partnered with ZEE5 Global which will be flying in popular Bollywood celebrity Aditi Rao Hydari to meet fans in the UAE and Qatar. Shoppers at LuLu Hypermarkets across UAE and Qatar will get a free one-month subscription and exclusive offers on yearly subscriptions for every purchase. Further, Happiness loyalty members across GCC will get special discounts on ZEE5 Global 4K monthly and annual packs.
Speaking on the occasion, the Indian Ambassador, Sunjay Sudhir, said, "I am honored to be here for LuLu Celebrations of India and I must express my amazement at the array of products on display and for sale. The fact that the Indian community feels at home in the UAE is due in no small part to the availability of the food they cherish. These products, brought fresh from India, are truly remarkable. I wish the LuLu Group all the success, and I sincerely hope that you continue celebrating this event year after year and even expand the number of hypermarkets. This is a valuable contribution to the Indian community and to India as a whole."
Yusuff Ali M.A., Chairman and Managing Director of LuLu Group, expressed, " Through these festivals, we strive to showcase and popularize Indian products, duties and responsibilities I firmly believe in. The personal relationship and friendship between His Highness Sheikh Mohammed bin Zayed Al Nahyan, the President of the UAE, and Prime Minister Shri Narendra Modi of India, bolster ties between our nations. The recent Comprehensive Economic Partnership Agreement (CEPA) further benefits both countries' businesses. We are profoundly grateful for the Indian embassy's wholehearted support in advancing India's interests—a debt of gratitude we hold dear."
Archana Anand, Chief Business Officer, ZEE5 Global said, "As a South Asian focused streaming platform, ZEE5 Global has won hearts across the Middle East, bringing audiences here the best of entertainment in their language, and has fast shot to category leadership both in this market and globally. Through our continued partnership with LuLu, we look to jointly create unforgettable experiences for shoppers across the region by bringing together entertainment and shopping like never before with exclusive offers, a chance to meet their favourite star and much more."
---