Trump nominates right-wing Barrett for new SCOTUS post RBG demise, Dems in uproar
Sun 27 Sep 2020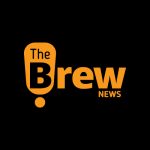 Brew Admin
|
2
min read
President Donald Trump has chosen Judge Amy Coney Barrett to replace the late Ruth Bader Ginsburg, sending the nomination to the Senate with hopes of a quick confirmation fewer than 40 days before the presidential election.
Republicans are eyeing a vote in late October, though Senate Majority Leader Mitch McConnell hasn't yet said for certain whether a final vote will come before or after the Nov 3 election.
A confirmation vote so close to a presidential election would be unprecedented, creating significant political risk and uncertainty for both parties. Early voting is underway in some states in the races for the White House and control of Congress.
Judge Amy Coney Barrett is a darling of conservatives for her religious views but detractors warn her confirmation would shift the nation's top court firmly to the right.
A practising Catholic and the mother of seven children, including two adopted from Haiti and a young son with Down's Syndrome, Barrett is personally opposed to abortion, one of the key issues dominating the cultural divide in the United States.
As a federal appeals court judge since 2017, she has taken positions backing gun rights and against migrants, women seeking abortions and former president Barack Obama's signature healthcare reform that Republicans have been trying to dismantle for years.
At just 48, her lifetime appointment to the bench would ensure a conservative presence on the panel for decades, but her background — the antithesis of the justice she would replace, Ruth Bader Ginsburg — is a new flashpoint in an already polarised country.
"Amy Coney Barrett meets Trump's two litmus tests for federal judges," Daniel Goldberg, director of the progressive lobby group Alliance for Justice said previously.
"A willingness to overturn the Affordable Care Act and to overturn Roe v. Wade," the landmark legislation that legalised abortion in the US.
"This nomination is about taking health care away from 20 million Americans and eliminating protections for Americans with preexisting conditions. Barrett, who has even opposed ensuring access to contraception, would be a bane to reproductive freedom," Goldberg said.
At the same time, conservatives hail a woman they consider "brilliant" and "impressive", with fans online even posting memes of her dressed as Superman.
[Sourced from Agencies]
---