Expand North Star 2023 inaugurated by HH Sheikh Maktoum bin Mohammed bin Rashid Al Maktoum
Sun 15 Oct 2023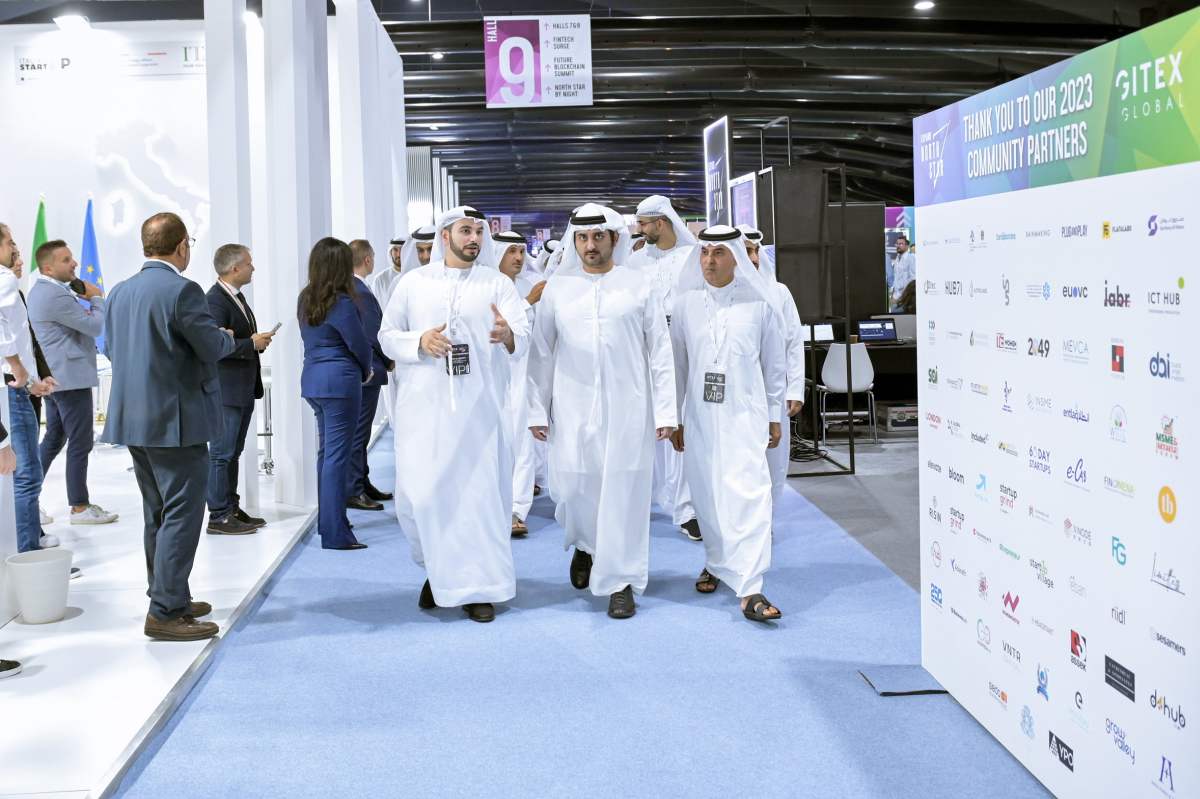 |
2
min read
World's largest startup show Expand North Star welcomes over 1,800 startups from more than 100 countries, 1,000 investors managing US$ 1 trillion and 500+ expert speakers
The event enhances Dubai's position as a global digital hub, connecting venture capital with unicorns, scale-ups and startups and attracting the global tech community

Dubai: His Highness Sheikh Maktoum bin Mohammed bin Rashid Al Maktoum, First Deputy Ruler of Dubai, Deputy Prime Minister and Minister of Finance of the UAE, today opened Expand North Star 2023, the world's largest startup show at its new in Dubai Harbour venue. Hosted by the Dubai Chamber of Digital Economy and organized by Dubai World Trade Centre (DWTC), Expand North Star takes place from 15-18 October 2023 at the Middle East's biggest superyacht hub, where more than 1,800 startups from 100 countries are looking to connect, fundraise and share experiences with global peers. Additionally, 1,000 investors with a combined total of over US$ 1 trillion under management are ramping up the startup investor momentum in one of the world's most dynamic and diverse scale-up ecosystems.
Expand North Star is the powerhouse startup show of GITEX GLOBAL, the world's largest tech event, which opens tomorrow (16 October) at the Dubai World Trade Centre (DWTC). The blockbuster duo, organised by DWTC, comprises a combined 2.7 million sq. ft of exhibition space, a 40 percent increase over the previous year, inviting the world to the year's most anticipated dialogue and deep scrutiny into a new tech paradigm experimenting in AI, the cloud, Web 3.0, and a sustainable digital economy.

Expand North Star 2023 features AI Monday, showcasing fast-scaling AI startups; India Central, the biggest gathering of over 200+ Indian startups ever assembled outside of the country; as well as Asia Fast 100 and Africa Fast 100, the event's largest showcases that bring together 100 leading startups from each continent for nearly a week-long program of conferences, networking, and dedicated pitch competitions.

The gathering of next-gen companies also features three themed sub-events targeting specific sectors: Fintech Surge, the Future Blockchain Summit, and Marketing Mania. Expand North Star will also culminate with the Supernova Challenge. The prestigious pitch competition offers a prize fund of US$ 200,000, further enhancing the appeal of this unmissable event.

---