Things to do this weekend: Xposure 2023
Fri 10 Feb 2023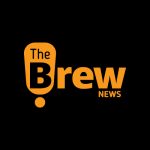 Brew Admin
|
< 1
min read
Sharjah: For people interested in the art of photography and its many facets, Sharjah presents its renowned Xposure 2023. Xposure is the perfect platform for photography enthusiasts of all levels of experience. With photography talks, portfolio reviews, competitions, workshops, focus groups, and more, there's plenty of opportunity to learn new skills, network with other professionals and enthusiasts, and get inspired.
Also, read – Things to do this weekend: Sharjah Light Festival
World-renowned photographers and industry experts attend Xposure to network and share their experiences with the public over the seven-day annual festival.
The Xposure photographic trade show is the perfect place to get inspired by products. This is your chance to see the latest equipment and discover what's hot in photography. Whether you're looking for a new camera, software, or some advice from the pros, Xposure has you covered.
So comment and tell us if you will be headed to Xpsoure 2023 this weekend at Expo Centre Sharjah.
Xposure hosts exhibitions from highly acclaimed International Photographers, professional institutes and galleries representing Photographers from around the world. Xposure offers opportunities to participate in FREE to enter competitions and scholarship award programs. With prize money & equipment pool values exceeding $36,000 (AED132,230), the contest attracts entries from over 120 countries.
Xposure International Photography & Film Festival is showcasing a diverse selection of award-winning films from around the world in the state-of-the-art auditorium, providing an immersive cinematic experience. The festival also provides a platform for emerging and established filmmakers to showcase their works and interact with audiences, as well as a chance for attendees to expand their knowledge and network.
Xposure Photography festival weekend Xposure Photography festival weekend
---