Celebrate the Holy Month with this special Iftar menus guide from across the UAE
Tue 28 Feb 2023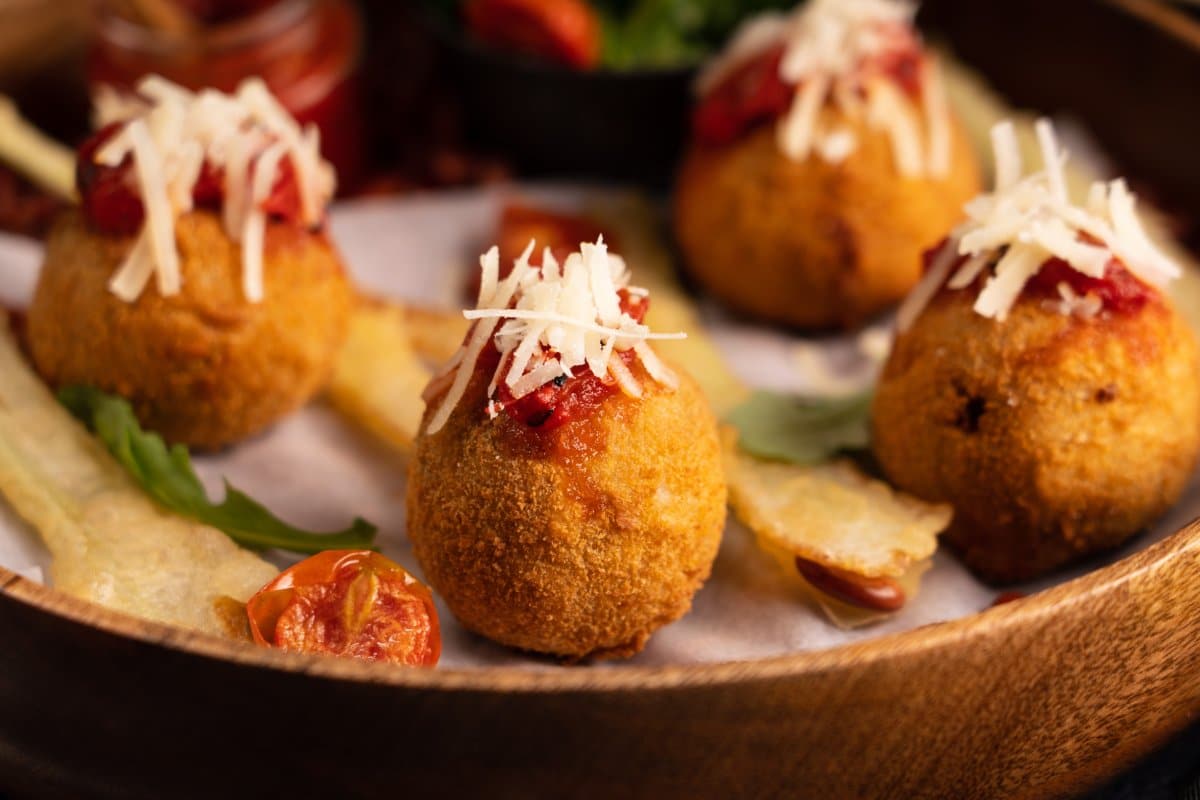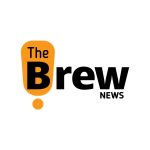 The Brew News Team
|
5
min read
UAE: As we approach the Holy Month of Ramadan, plan your Iftar with friends and family with our specially curated list from across the Emirates.
Experience the Joy of Ramadan with India Bistro's Exclusive Iftar Set Menu priced at AED79
An unforgettable Iftar Meal is waiting for you only at AED79 per person. The modern Indian restaurant, India Bistro, located at World Trade Center, will be offering an exclusive set menu which will include dates along with fresh-cut fruit and rooh afza. The Iftar menu will further consist of tangy Dahi Bhalla for starters; flavoursome Zaatar Murgh Tikka, juicy Lamb Seekh Kebab for a grill platter;  mouth-watering Butter Chicken, Kheema Mutter, Paneer Khada Masala, Chicken Biryani for mains and delectable Gulab Jamun for desserts. The meal will consist of Indian Bread Platter. Portion sizes of the dishes are as per one person.
India Bistro also features a takeaway iftar box for AED69 consisting of Dahi Bhalla, Cut fruit with dates, Chicken Biryani, Butter Chicken, Naan, Gulab Jamun and Laban. 
Iftar deal: AED 79 per person for Dine-in
Timings: 5 PM – 9 PM
Location: Sheikh Saeed Hall, Sheikh Zayed Road, Trade Center Area
Contact Number: 971 526529353, 971 45488336
Instagram: @indiabistrouae
Also, read – In Ramadan 2023, which social media platform will have the maximum impact on your audience?
This Ramadan, Feast Your Way Through Jehangirs' Royal Iftar Buffet
Priced at AED89 per person and AED59 for children below the age of 14
This holy month, Jehangirs – a Modern Mughlai / Indian Cuisine serving restaurant is offering a royal Iftar Buffet to its guests. The menu features appetizers such as dates, fruits, welcome drinks and more, served on the table to break the fast. The Iftar Buffet offers an array of Salads served with condiments you'll not be able to refuse. Have a light Soup of the day before immersing into a world of Appetizers serving Veg and Non-Veg Kebabs. The mains bring in the selection of five Curries, fragrant Biryanis and Assorted Bread/Roti. Indulge your sweet tooth with offerings such as Ras Malai and more.
Highlights of the iftar buffet include Rocca salad, hara bhara kebab, paneer tikka, chicken 65, mutton seekh kebab, murgh Nizami, vegetable kadai, Indian bread, Umm Ali, ras malai and more
The menu will rotate every day to keep things exciting when you return for more. Priced at AED 89 per person, the iftar buffet will be available from sunset till 8.30 pm. Jehangirs also have allocated space for their guests for prayers before the iftar. Delve into the sea of flavours of Ramadan's special Iftar Buffet at Jehangirs.
Quick Deets:
What: This Ramadan, feast your way through Jehangirs' royal Iftar Buffet
When: Daily throughout Ramadan | Sunset till 8.30 pm
Price: AED89 per pax, AED59 for kids below the age of 14 
Address: M Square Building – Shop No. 5 – Sheikh Khalifa Bin Zayed St – Al Mankhool – Dubai – United Arab Emirates
Instagram: @jehangirs.restaurant
Contact: +971 505808191 | For reservations, WhatsApp on 04 5916167, subject to confirmation.
Dawat-E-Iftar 4 Course Set Menu at Dhaba Lane
Priced at AED65 for Veg & Non-Veg
AED 40 for kids between 5 and 12 years age group
Break your fast with a lavish 4-course Dawat-E-Iftar Set menu at Dhaba Lane, a popular home-grown Punjabi restaurant that celebrates the tradition of Indian Dhabas.
Dhaba Lane is setting you in a feast for Iftar with assorted dates, RoohAfza, and Fruit platter to break your fast, followed by a four-course set menu meal that includes cold starters, hot starters, a selection main courses and desserts with dum biryani rice and assorted bread for AED 65 per person (Veg & Non-Veg) available throughout Ramadan and Eid Al Fitr from 6 pm to 9 pm.
Some of the set menu highlights include Dahi Bhalla Papdi Chaat, Dahi Ke Kebab, Reshmi Murgh Kebab, Dilli Wale Mutter Paneer, Muradabadi Chicken Korma, Dum Keema Biryani and Gulabi Khajoor Kheer. The menu is available in veg & non-veg.
When: During the Holy Month of Ramadan (6 pm to 9 pm)
What: 4 Course Set Menu Meal at AED 65 per person (Veg & Non-Veg) , AED 40 for kids between 5-12 years old
Where: Available at Dhaba Lane Karama (043583554) and Garhoud (042237233) and JLT ( (0549994251)
Instagram: @dhabalane.dxb
Break the Fast With the Wholesome Sizzlers Meal at Yoko Sizzlers
Yoko Sizzlers, an iconic Indian restaurant serving its patrons for the last 25 years with the best sizzling meals, will be offering fast observers a wholesome sizzlers meal to break fast during the Holi Month of Ramadan. With prices starting at AED 85, the set Iftar menu includes a sizzler of your choice, paired with Roohafza, Fruits, Dates, a Soup, a Soft drink and a dessert. You can choose among chicken, mutton, beef, Prawn and veg sizzlers.
Available from 7 pm till 11 pm
Available at: Opp. Burjuman Centre – 2 A St · Near BurJuman, Contact Details: 04 396 8668
Al Nahda1(Qusais) Opp.NMC Hospital, Contact Details: 04 250 5504
Instagram: @yokodubai
Dine Under the Sky This Ramadan with High Note Pool & Sky Lounge's 5-Course Iftar Menu
This holy month, break your fasts dining under the stars in an open rooftop lounge with High Note Pool and Sky Lounge's Iftar menu. Commence your Iftar with sweet Arabic dates, dry fruits, and an array of freshly cut fruits.
Settle in for a feast with an extensive 5-course menu offering a selection of Assorted Cold and Hot Mezzeh and Arabic Bread with Oriental Dips; and Mixed Grill. Take your pick from the selection of Mains and pair them with assorted Fresh Breads. End your feast with a selection of Desserts. All this along with the stunning views of the capital at a cost of just AED 99 per person! The menu offers Veg and Non-Veg options and will be running from 6 pm until 9 pm throughout Ramadan. If planning on dining in with a large group (Min 25pax), High Note's got that covered too with elaborate buffet priced at AED 149 per person. A few menu highlights include dishes such as Fattoush Salad, Traditional Hummus, Mini Samosa, Cheese Rolls, Chicken Tikka, Fish Tikka, Lamb Ouzi, Rumaani Paneer Masala and Traditional Umali and Fruit Burst Kulfi Falooda in Dessert.
Quick Deets:
What: Dine Under the Sky This Ramadan with High Note Pool & Sky Lounge's 5-Course Iftar Menu
When: Throughout Ramadan | Between 6-9 pm
Price: AED 99 per person
AED 149 per person for an Iftar buffet for Large Groups of a minimum of 25 pax 
Address: Rooftop Level, Aloft Al Mina Hotel – Dubai – United Arab Emirates
Instagram: @highnotedxb
Contact: +971 58 591 8153
Under AED 50
This Ramadan, Head Over to Yummy Dosa for their Iftar Menu
This holy month, Yummy Dosa – A Mumbai-Style Street food specializing restaurant is offering Iftar Set Menu to its patrons. Break your fast with sweet Dates along with fresh cut Fruits and the Ramadan staple drink, Roohafza. Indulge in the Dosa of the day, moving forward with the Starter of the day and lastly the Pasta for the day. You can expect dishes from their ala carte menu which offers Cheese Burst Pizza Dosa, Zini Dosa, Black Pepper Exotica, Paneer Schezwan, Cheese Corn, Alfredo Pasta and Arrabiata Pasta to name a few on your visit.
The menu is curated to offer you different varieties every day for you to savour. The Iftar Set Menu is priced at AED 49 plus vat and will be available from sunset to 8 pm. Immerse in a moody and rustic ambience and explore a river of flavour and aroma at Yummy Dosa.
Available across three outlets in Abu Shagara Sharjah, Karama & Discovery Gardens in Dubai.
Quick Deets
What: Iftar Menu
When: Throughout Ramadan
Time: Sunset till 8 pm
Price: AED49 plus vat
Address:
Shop No.1, Sharjah 1 Building, Next to Gazebo Restaurant, Abu Shagara, Sharjah
83 Sheikh Khalifa Bin Zayed St – Dubai – United Arab Emirates
20 – Jebel Ali Village Discovery – The Gardens – Dubai – United Arab Emirates
Instagram: @yummydosa
Contact Details:
Sharjah: +971 6 535 1804
Discovery Gardens: +971 4 876 7982
Al Karama: +971 4 342 6332
Delivery Kitchen
This Holy Month Order-in Iftar Combo Boxes curated with love and care from the Award-Winning Cloud Kitchen – Art of Dum
This Holy month of Ramadan, break your fast from the comfort of your home without the hassle of spending hours preparing a meal. To mark the occasion, Art of Dum, the Award-Winning Sustainable Cloud Kitchen known for serving authentic Dum cuisine in zero plastic packagings, is offering three types of Iftar Boxes.
Customers can choose from 2 different iftar box options: Iftar Combo Box for AED 39 which includes Exotic cut fruit with Dates, Firangi chicken tikka, Haleem, Chicken Kheema Aloo samosa, Buttermilk, Chicken Biryani, Raita and Gulab jamun. Or go for Iftar Combo Box for AED 43 which comes with add-ons ofRoohafza and Gosht Yakhani Biryani.
Ordering for a small group? Go for the Iftar Combo Box for 4 people at AED 179 which contains the same mouth-watering dishes as the AED 43 combo box. Order directly from Zomato, Talabat, or Noon Food while you sit back and relax with your close family and friends.
Quick Deets
What: This Holy Month, The Award-Winning Cloud Kitchen – Art of Dum is offering Iftar Combo Boxes
When: Throughout the month of Ramadan
Price: AED 39/AED 43/ AED 179 for 4 people
Instagram: @artofdumdubai
Contact Details:
Karama: (971)525752132
Discovery Gardens: (971)525752313
Al Barsha: (971)525752313
Studio City:+971 543072988
Business Bay:  +971 50 980 6455
Iftar Ramadan Menu guide Iftar Ramadan Menu guide Iftar Ramadan Menu guide Iftar Ramadan Menu guide
Iftar Ramadan Menu 2023 Iftar Ramadan Menu 2023 Iftar Ramadan Menu 2023 Iftar Ramadan Menu 202

---