I like playing in the mindset of others very much, says actor Sunil Grover
Fri 31 Mar 2023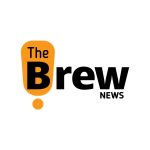 The Brew News Team
|
< 1
min read
Mumbai: Sunil Grover is back with another light-hearted, heart-warming series 'United Kacche' – The ZEE5 Global Original Series. A light-hearted dramedy starring Sunil Grover, United Kacche also stars Satish Shah, Sapna Pabbi, Nikhil Vijay, Manu Rishi Chaddha, Nayani Dixit and Neelu Kohli in pivotal roles.

Talking to The Brew News, Sunil Grover said, I enjoyed playing the mindset of the different roles and shades. His coming movie Jawan with Shahrukh Khan and his comeback after major health issues. He also remembered to legendary comedian late Jaspal Bhatti as his teacher and mentor.
Also, read – Taj – Divided by Blood' of ZEE5: The depiction of the succession story of the Mughals
United Kacche is the story of Tejinder 'Tango' Gill (played by Sunil Grover) from Punjab, who aspires to migrate to a foreign land for a better life and is willing to go to any extent to fulfil this dream that he inherited from his father and grandfather. Out of desperation, he gives his ancestral land as collateral in lieu of getting a chance to move to England and do any make-shift work, but the grass is always greener on the other side, and soon after moving to the UK, he realises the difficulties faced by an immigrant in another country.
United Kacche uncovers the story of many such Indian, Pakistani and Bangladeshi citizens who are not permanent residents of England and are thus known as Kacche. They settle abroad as illegal immigrants without legitimate paperwork, living a hand-to-mouth life on daily wages while constantly hiding from the authorities.
---