Light of Sakina: A beaming passion
Fri 14 May 2021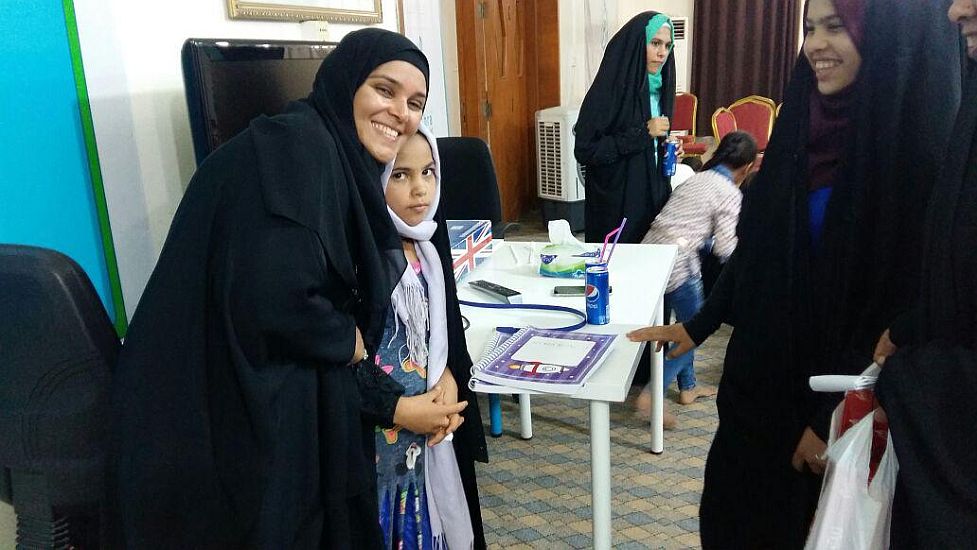 |
6
min read

How far that little candle throws his beams!
So shines a good deed in a weary world.

William Shakespeare
They say fire only burns brighter in the dark; that women are givers, nurturing the people around them and still holding onto their spark. No matter the darkness looming about, both are known to shine brighter, blessing the world with their luminescent glow. The Brew's feature editor Babar Siddiqui spoke to Naila Rahim, a passionate woman with an enlightened vision to spread her flame to those who need it most. Her response, warm and inviting, luring us like a moth to a beacon of light.
Q: Can you tell us about yourself?
A: I am a single mum, entrepreneur, and formerly a board member of an energy company Galana Petroleum. Being a staunch advocate of women empowerment, my business Light of Sakina is proof of this vision. Coming from an energy background, I am also very conscious about the planet, we live and operate on. All Light of Sakina candles are 100% sustainable and emit clean energy onto the earth, unlike paraffin candles which are petroleum-based.
What gives me the most satisfaction in this business is when customers feel a sense of positivity and upliftment when burning the candles which then creates a flow of energy towards uplifting the widows through more purchases & growth of the business! LoS is not just a candle company but here we invite you to take a journey towards upliftment, love, and happiness.
Wake up with gratitude and remember
if things are not flowing to you, they are not meant for you.
Other doors will open.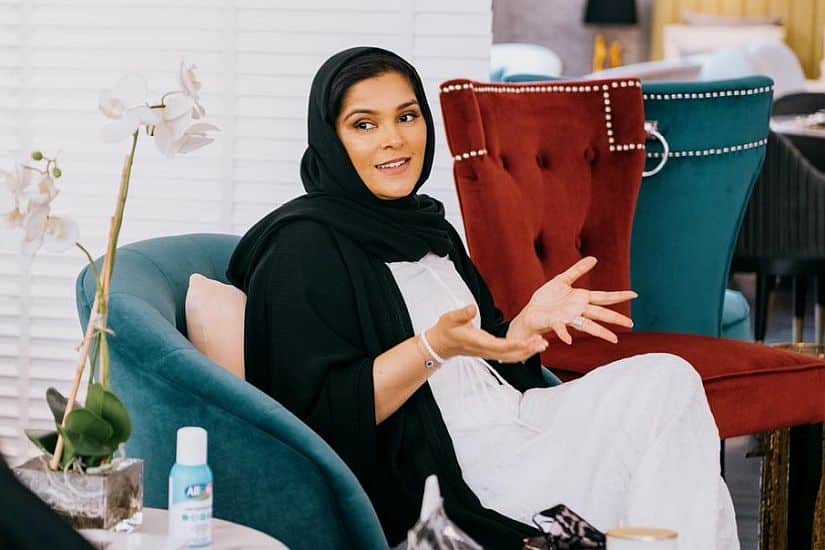 Q: How was this idea born? What is the story behind this initiative?
A: The idea was born from two simple objectives – empower women and play a small role in sustainability. As a former board member of an energy company, I was always conscious of our environmental footprint a prescient at the time. Notice how energy companies have accelerated their Environmentally Sustainable and Governance initiatives, and while I don't benchmark myself against them, I do consider my role a small way to keep our Earth green and offer people the opportunity to enjoy sustainable luxury.
Our inspiration began in Dubai, as two women who just wanted to create candles without any former experience. Our journey took us across Dubai in search of the best-kept recipes and eco-friendly material. Many nights have been spent wandering in souks, and many waxes have been melted to create the best illuminating but sustainable and vegan-friendly products that you can find on Instagram or online.
Our idea, in the beginning, was to teach poor widows in war-torn countries the art of candle making. So, we would try to perfect our recipe to teach a craft that could actually be monetized. My colleague, Sheila, would teach, and I was the creative head and ensured everything was run smoothly.
In Ramadan 2019, we had the opportunity to sell 600 candles in twenty days, and that is when we realized the business potential. We understood that growing the company into a profitable venture would offer better returns to those in need.
Even today, we are a women-centric company, with many of us working mothers including myself. Of course, we have men, but our core narrative has been empowerment and independence for women and mothers.
As a single mother, I had the desire to empower other single mothers through the business, especially those without many opportunities, and therefore we are committed to donating $1, to communities in need, from the earnings of every candle sold. I believe that there is an opportunity to enhance everyone's lives through beneficial scents and raising awareness of the importance of sustainability and eco-friendly practices.
"We are committed to donating $1, to communities in need,
from the earnings of every candle sold."
Q: Which area were your efforts focused on?
A: When training the widows, we wanted beautiful but easy to produce candles which were:
Logistically easy to transport
Durable & Sellable
Culturally appropriate
Well priced
Q: How you are training to your production team, who are in other countries?
A: I would visit widows in the Najaf area even before the business idea was born. This has instilled in me a sense of gratitude and humility, which I am thankful for every day.
We then began to conduct workshops for the widows over the internet through Zoom. We worked with an organization called Dream Lab, which encouraged us to teach the widows online. It was incredible and it actually worked. We also taught them how to make tasbees.
I also traveled to Najaf later to reinforce the teachings. During the high pilgrimage season, me and my friends traveled to Najaf and set up shop in many hotels for pilgrims. Mashallah, the candles, and tasbees sold out in three days. The project was a success. At the time, LoS was working with an organization called The Zahra Trust.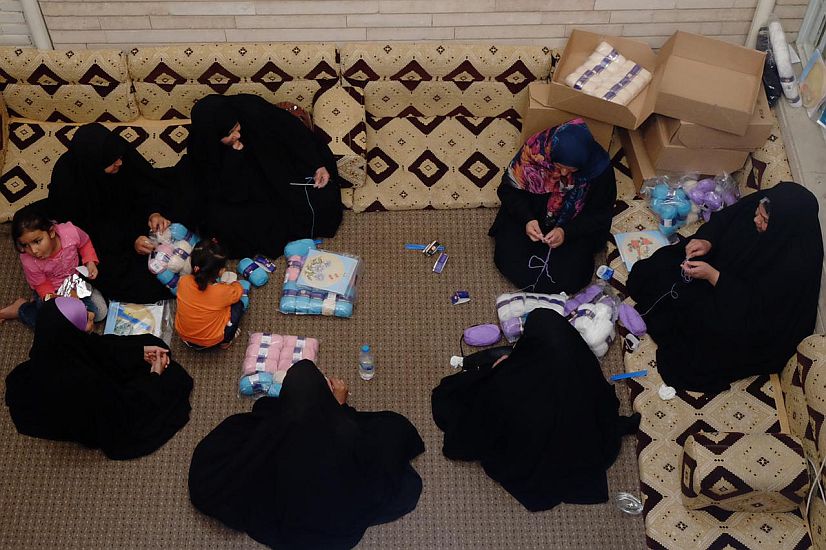 Q: What has your training impact been?
A: We have taught approximately 50 widows the art of candle-making and in turn 150 orphans on a monthly basis. They are the true stars of my company who have now moved on to create their own ventures. I am humbled to have played such a role in their lives.
Philanthropy is a big part of everything that we do, and we are humbled to share what little we can with whoever needs the most.
In addition, this Ramadan 10% of our sales will go to an elderly home in Sri Lanka. 12% of Sri Lanka's population is aging and we need better facilities to ensure quality of life for them.
As a general rule, USD 1 from each candle sale goes to charity.
Philanthropy is a big part of everything that we do,
and we are humbled to share what little we can
with whoever needs the most.
Q: Where and how can the readers get your products?
A: Our candles come in the form of collections. We have launched a beautiful Ruhi collection that merges scent, soul & the sacred. In parallel, another luxurious and ethereal collection we have is Reves. Each collection that we put out has a beautiful message behind it – Ruhi means soul in Arabic and we hope to raise your spirits with scents like Eternal Oudh, Elysian Fig, and Persian Rose. Reves on the other hand is French for dreams, another dreamy collection this is perfect for sunny afternoons in Dubai or dusky twilights post work if you want to curl up with a book.
Each collection is readily available on our website. We are in the process of updating our website and are always happy to take orders via Instagram and WhatsApp.
Our sustainability rule threads with our sales as well – if your LoS candle has run out, we offer a refill service with delivery. My team is always happy to customize according to our clients' needs. We work hard to ensure we capture what they envision in their homes and upgrade their space with ethereal smells.
Q: What are your future collaboration and expansion plans?
A: We are always open to corporate and private collaborations. Often people reach out to us to develop their corporate gifts, which have meaning and thought.
In addition, I am keen to partner with companies, and be a part of their ESG journey. As we mentioned before, this is gaining momentum. Plastic pens and limited paper pads are quickly going out of vogue. I strongly believe giving meaningful gifts like LoS candles made of soy wax, eco-friendly cotton wicks, and glass bottles with understated luxury is the future. We are always open to receive new offers and happy to partner with like-minded organizations.
My short-term and long-term goals also include ensuring my team, comprised mostly of women, feel like they are empowered and part of a venture that matters and cares about them. I am passionate about teamwork, empowerment, and community work.
Q: Do you have any advice for people aspiring to walk down the same path as you did?
A: Yes, my advice is – always stay true to yourself and your human values. Keep believing in your business every single day. That's the first step to success. Wake up with gratitude and remember if things are not flowing to you, they are not meant for you. Other doors will open.
Always stay true to yourself
and your human values.
For inquiries, orders, or supporting her efforts, readers can contact Naila Rahim, via her website www.lightofsakina.com
---