Pakistan, Nepal back on Human Rights Council, China clings to spot after dramatic drop in confidence
Wed 14 Oct 2020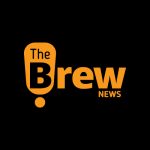 Brew Admin
|
< 1
min read
Pakistan and Nepal were re-elected to the UN Human Rights Council on Tuesday, as China managed to scrape their place in by the skin of the teeth, and Saudi Arabia was left in the cold entirely.
Fifteen positions were up for grabs on the 47-seat body that has been criticised by rights organisations and the United States for electing countries accused of human rights violations.
However, only four of the 15 spots were contested — all in Asia-Pacific.
China received 139 votes in the secret ballot, a dramatic fall from the 180 votes that it received when they were last elected in 2016.
"Shows more states are disturbed by China's abysmal rights record," tweeted Louis Charbonneau, UN director at Human Rights Watch.
Pakistan and Uzbekistan were elected with 169 votes while Nepal was also elected with 150 votes. Saudi Arabia was the only country up for election that failed to be elected, mustering only 90 votes. Russia and Cuba were among 11 countries elected unopposed.
All 193 UN members were able to vote in each region.
The controversial voting system sees countries strike bargains to agree on who will stand, often unopposed.
President Donald Trump pulled the United States out of the council in 2018.
"Today the UN General Assembly once again elected countries with abhorrent human rights records," Secretary of State Mike Pompeo said in a statement.
He slammed the body's membership rules, saying they "allow the election of the world's worst human rights abusers to seats on the council."
[Sourced from Agencies]
---