'Moving on': UK, EU shake hands on historic Brexit deal
Thu 24 Dec 2020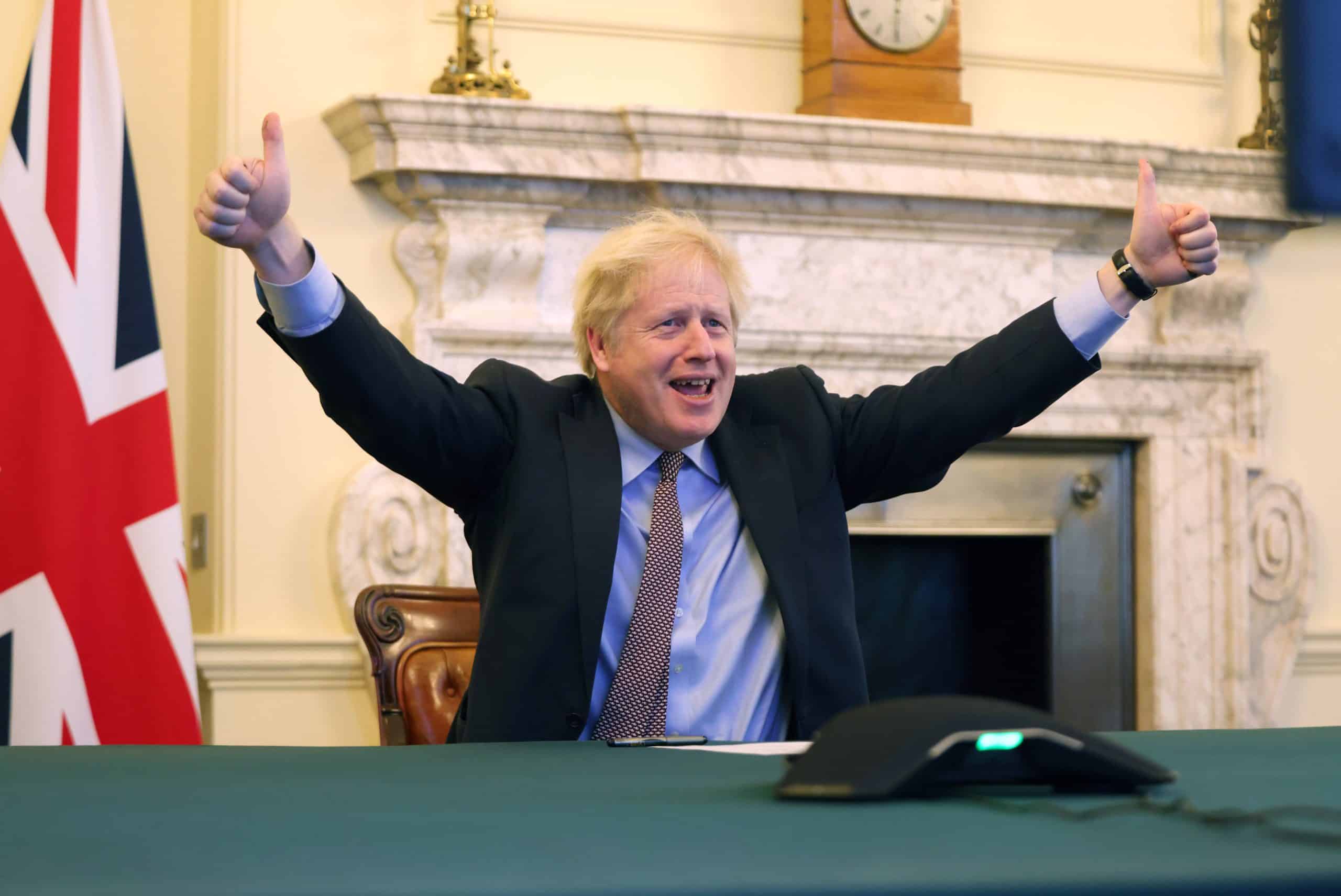 |
2
min read
Over four years post U.K.'s vote to break from the bloc, Prime Minister Boris Johnson and European Commission President Ursula Von der Leyen struck a historic deal Thursday on new Brexit trading arrangements, narrowly avoiding a disastrous no-deal, after tensions soared earlier this year.
The government said it had reached a "zero tariff-zero quota deal" with the EU, which will help ease the trade of goods across the channel. It allayed the worries of businesses on both sides who would have risked higher costs had a truce not been reached.
"The arguments with our European partners were at times fierce but this, I believe, is a good deal for the whole of Europe," said Johnson said at a press conference, as Von der Leyen called it a "good deal."
"It is fair, it is a balanced deal and it is the right and responsible thing to do for both sides," she said, assuring that Europe would continue to cooperate in all areas with the U.K., who she referred to as a "trusted partner."
The currency Sterling trimmed some gains after the announcement, but was still up 0.5% for the session at around $1.3557. Earlier this month, the currency breached a 2020 high of $1.3624, a level it hasn't hit since May 2018.
Some 47 years after joining the European Union, Britain became the first nation to officially exit the bloc on Jan. 31, 2020. The country had then agreed to follow European rules until the end of the year so it could negotiate friendlier trading conditions with the 27 other nations.
The two sides had been embroiled in tense commercial talks since March with significant clashes over fishing, competition rules and the governance of their new relationship.
The trade agreement will receive ratification by the U.K. and EU parliaments in the coming days, with a vote in British Parliament due Wednesday.
The news is a welcome development for the economic uncertainty that has prevailed in the nation these past few years. Businesses rejoice the most as the struck deal marks lower tariffs and costs for exporters.
Von der Leyen said she felt quiet satisfaction "and, frankly speaking, relief" to have reached a deal.
"I know this is a difficult day for some, and to our friends in the U.K. I want to say parting is such sweet sorrow," she added.
---