Emirates Literature Festival Announces Exciting list of Speakers for the 2024 edition
Sat 18 Nov 2023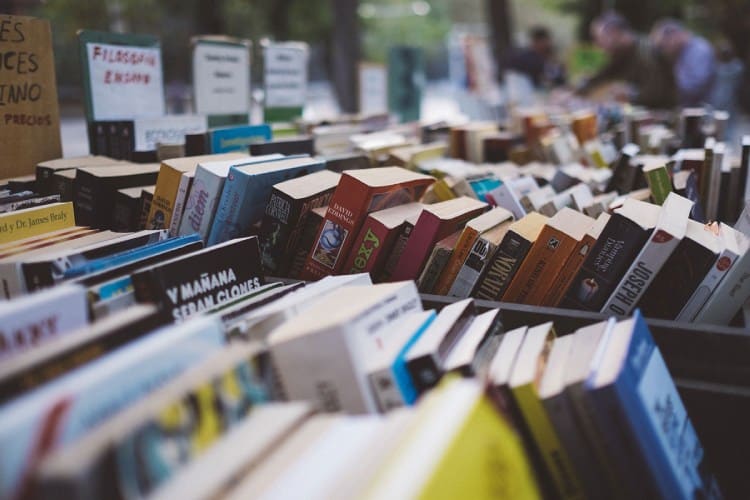 |
3
min read
New Chapter for the Literature Festival with the addition of LitFest After Hours, Discovery Talks, LitFest Families and Youth Day, a specially curated day of programming for university students.
Dubai: Emirates Airline Festival of Literature, the region's largest celebration of stories and ideas, will be returning from 31 January–6 February 2024 to the Intercontinental, Dubai Festival City. The 16th edition of the Festival will bring together some of the world's greatest writers, creators and thought leaders and make a space for enlightenment and inspiration with new events and experiences in the form of LitFest Afterhours, Discovery Talks, LitFest Families and Youth Day.
American poet, essayist and playwright, Claudia Rankine, who won the 2015 Foreward Prize, the PEN Open Book Award and many others; father of the iPod and founder of Nest, Silicon Valley entrepreneur Tony Fadell, author of Build: An Unorthodox Guide to Making Things Worth Making; BookTok sensations Curtis Sittenfeld, author of Romantic Comedy, and Rebecca Yarros, author of Fourth Wing, both making their regional debut; award-winning translator Anton Hur,best-known for his Korean to English translation of I Went to See My Father, Cursed Bunny and for his upcoming biography of k-pop sensation BTS; researcher and lecturer Francesca Cartier Brickell, direct descendant of the Cartier family, and the author of The Cartiers: The Untold Story of a Jewelry Dynasty; novelist Miral Al-Tahawy whose novel Tales from Town of Rising Sun was shortlisted for the 2023 International Prize for Arabic Fiction; award-winning poet and finalist of 'Prince of Poets' tv show, Ahmed Bakheet; international sports role model Zahra Lari, first figure skater for the UAE and the region to compete on a global level, who will be launching children's book Not Yet: The Story of an Unstoppable Skater at the Festival.
Returning to the LitFest stage are behavioural expert Thomas Erikson, author of the best-selling book, Surrounded By Idiots; journalist, novelist, and Stephen Hawking's daughter, Lucy Hawking who will be speaking about Princess Olivia Investigates, her brand new series of children's fiction about climate change; Toshikazu Kawaguchi, giant of Japanese literature and author of Before the Coffee Gets Cold book series; Saud Alsanousi, who won the 2013 International Prize for Arabic Fiction for his novel The Bamboo Stalk and who was nominated for the 2017 Sheikh Zayed Book Award for Pigeons of the House, author and poet Ali Abu Al Reesh whose novel The Confession is considered one of the top hundred most important Arabic novels of the century; and award-winning Palestinian writer and performer, Dana Dajani.
Emirates LitFest is thrilled to unveil four experiences for Festival-goers of all ages and interests. LitFest After Hours means the fun doesn't stop once the sun goes down. From Thursday to Sunday, the doors will be open for a feast of performances, games, activities, and food. Books aside, authors and speakers converge for Discovery Talks, series of free-to-attend "fun" lectures offering intriguing perspectives on topics ranging from the Spiderverse to Chinese mythology to Arabic language and artificial intelligence. The Festival has gathered some of the finest children's storytellers and illustrators from across the UAE and world for an action-packed weekend perfect for tiny bookworms. From dragons and superheroes to teen spies and poetry, there's something for every little reader at LitFest Families. University and high school students are invited to be a part of important conversations and ignite their imagination at Youth Day, a day of specially curated events for curious minds, covering themes from artificial intelligence to literature to business and sustainability, all with an anchoring focus on Arabic culture.
"Storytelling is the way that we connect as human beings and how we make sense of the world around us. At its core, the Emirates Airline Festival of Literature is a celebration of human connection through narratives that live and breathe in different mediums." said Ahlam Bolooki, CEO of Emirates Literature Foundation, Managing Director of ELF Publishing and Festival Director for the Emirates Airline Festival of Literature. "We are thrilled to once again welcome authors, performers, thinkers and change makers hailing from a rich tapestry of disciplines that will open our minds, expand our horizons and leave an indelible mark on our journey through life. Join us."
Tickets will be available for purchase on 14December 2023, along with announcement of the full speaker lineup and festival programme. The public is encouraged to become Foundation Friends – members of the Festival's loyalty programme – in order to be eligible for a 20% discount on all ticket categories including workshops and special events and a range of additional benefits including priority booking, reserved seating, access to the Foundation Friends Lounge, and invitations to exclusive events at the Festival and year-round.
---