Adventurer Wiebe Wakker shares his sustainable journey to the Expo 2020 Dubai
Sun 06 Feb 2022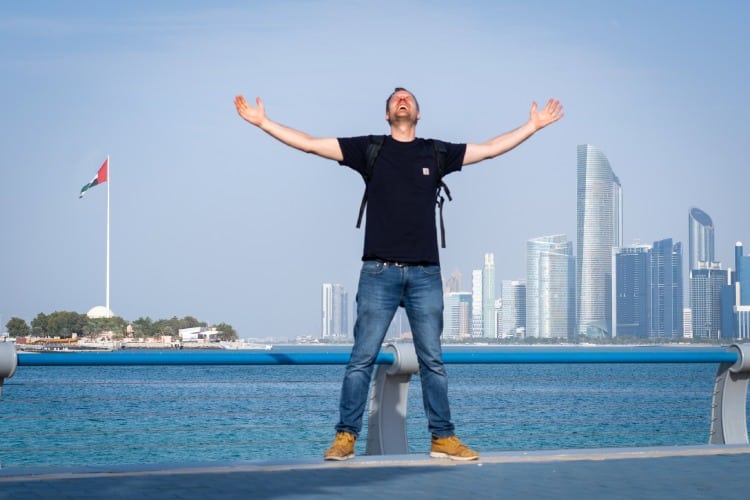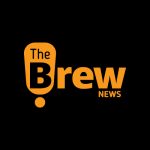 Brew Admin
|
3
min read
DUBAI: Dutch sustainable transport advocate, adventurer and speaker Wiebe Wakker is no stranger to journeying the world in the greenest way possible, having previously passed through the UAE as part of his journey to set a World Record for the longest electric vehicle journey in history.
Trains and buses were his preferred method of traversing the planet on his most recent expedition, however, which saw him take an ambitious trip from Amsterdam to Expo 2020 Dubai by public transport, to highlight how we can travel more sustainably.
Wakker, who appeared at this year's Abu Dhabi Sustainability Week before visiting Expo 2020 Dubai, journeyed through western Europe, Turkey and several Middle Eastern countries to reach the UAE, documenting the journey on social media and YouTube.
Can you explain the plan for your journey to Expo 2020 Dubai and what inspired you?
In 2016, I gave myself the challenge to drive in an electric car to the other side of the world to get people enthusiastic about sustainable mobility. I did this without money and relied on the generosity of strangers. To reach Sydney I asked people to "Plug Me In" with energy. On my website,plugmeinproject.com, people could select their locations and offer me a meal, place to sleep or electricity for the car. All these offers determined the route and this made me criss-cross through 33 countries and drive 100,000 km on electricity. Eventually, after 1,119 days, I reached Sydney, all by collaborating and connecting with people around the world.
For me, it doesn't make sense to fly [from the Netherlands] to Dubai, so I wanted to get there with a low carbon footprint – practice what you preach. This time, I took public transport.
What were the major challenges of your journey and how long did it end up taking?
I could not enter Iran [as planned]. Iran was important to me, as by travelling through this country I could reach Dubai completely without flying. Unfortunately, the border was closed due to Omicron, so I needed to make a new plan. Instead, I travelled by bus to Kurdistan and had to fly to Jordan from there. This was a setback, but it was Omicron that made it not possible to make it all the way by land. From Jordan, I continued by bus to Saudi Arabia, took a train, and reached Dubai from Riyadh by bus. Eventually, because of this new route, I discovered new places and it changed my perspective on some countries. Everywhere I was welcomed very warmly and had the most amazing time there.
What were the highlights of your journey?
One of the highlights was the train from Ankara to Erzurum [in Turkey]. It was a 22-hour train ride and crossed the most beautiful places. This is what I love about slow travelling: seeing the scenery gradually change. In [the] Netherlands, I passed through big cities, in Germany and Austria it became more green, and now in Turkey, I saw snowy mountains and frozen ice lakes. It was stunning and amazing how diverse the scenery was in just two weeks. The other highlight was Kurdistan. I didn't know much about [it], but when I got there, the people were so friendly, they gave me chai and food, and wanted to take selfies with me. They gave me the most amazing welcome. I will definitely come back.
In Amman, Jordan, I had to buy a bus ticket to Saudi (Arabia). When I bought this ticket, I had no idea it would have a big impact. The next morning, when I returned to the office to take the bus, the girl who sold me the ticket came to me. She wanted to thank me. Apparently, she just started her job and she was still on her trial. Because her manager saw her speaking English with me, that got her the job. So travelling [by public transport] did not only change my life, but also that of the people I've met.
Do you hope to inspire other people to think about their travel carbon footprints and use more sustainable modes of transport?
By making this trip by land, I hoped to inspire other people to travel consciously. Of course, not everyone has time to make a [long] trip to attend an event and it's definitely not easy. But I do find it important that people are aware of the impact they have on the planet's environment. If we want to save the climate, we need to make radical choices. Also, I want to show that you don't need to fly to Bali to discover new cultures, have new experiences and have a good adventure. You can find that relatively close to home.
How else do you incorporate sustainability into your daily life? And how important is it that we all change the way we live and travel to help safeguard the future of Planet Earth?
To minimise my impact on the environment I ditched the car (even the electric one), I wear sweaters instead of turning on the heater, I reduce my waste, shop locally, avoid buying new products and buy sustainable ones if I do need anything. It's important that we all do this, but I don't judge other people if they don't do it the way I do it. The best way to encourage others to live more sustainably is to lead by example.

Source: Expo 2020 Website
---