Dr. Sheesha Café, India's famous sheesha brand opens its first overseas outlet in Dubai
Sun 22 Oct 2023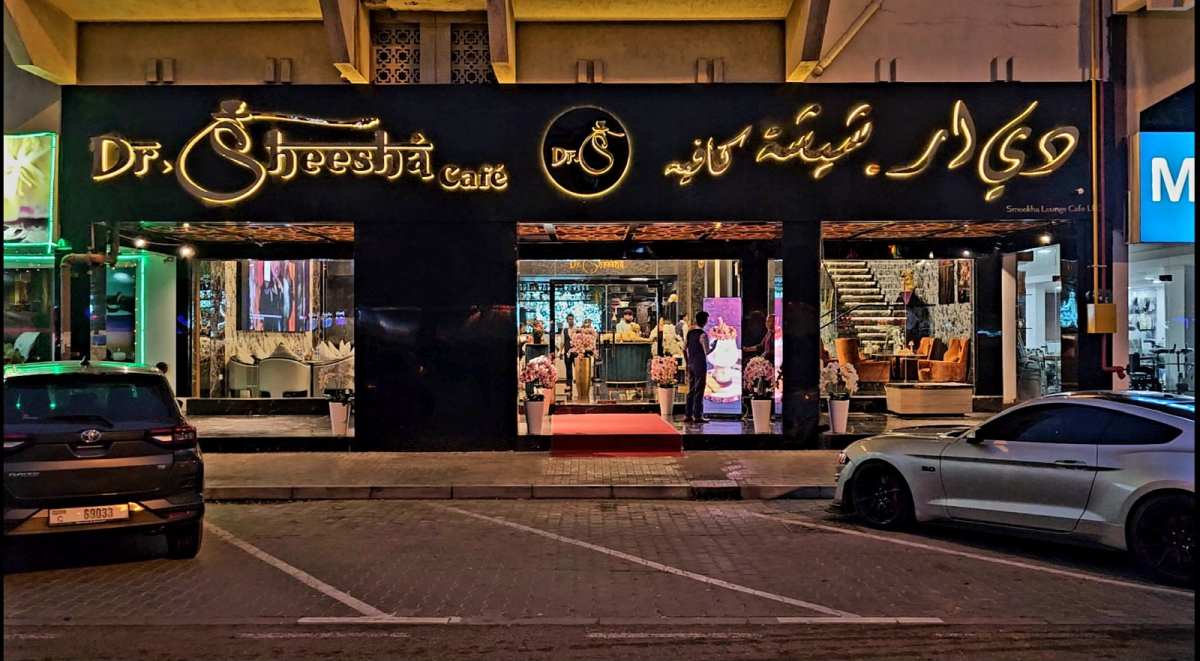 |
2
min read
As shisha culture gains popularity as a lifestyle statement in the Arab World, Dr. Sheesha Café widens the options for shisha connoisseurs in the UAE
Dubai: India's hugely popular Dr. Sheesha Café stepped into Dubai, as part of its grand entry into the Middle East market, which will widen the choice for sheesha connoisseurs.
With seating of about 120 people, guests at Dr Sheesha Café can enjoy more than 100 sheesha flavours and perhaps the widest selection of food in its rich menu that caters to Arab, Asian and European tastes.
The launch of Dr Sheesha Café comes at a time when sheesha culture is catching up as a popular alternative to other types of cafés and socialising outlets, especially among young and upwardly mobile professionals and couples.
The global shisha tobacco market is expected to grow at a compound annual growth rate of 3 per cent from US$19 billion in 2022 to US$24 billion by 2029, according to GreyViews, a market intelligence provider. The shisha tobacco industry has experienced significant growth over the past decade. The increasing popularity of shisha bars and lounges, along with a growing demand for flavoured tobacco products, has contributed to the expansion of the market, Future Markets Insights said in a report.
"Due to the growing popularity of Dr. Sheesha Café among young consumers in India, we have decided to launch our first overseas outlet in Dubai – the most happening place in the Middle East," Nerall Bakhai, Chief Executive Officer of EatRepeat India Pvt Ltd, said.
"Dr Sheesha Café is going to be the next biggest socializing destination for young professionals, start-ups, venture capitalists, artists and literary personalities and we want this to become a meeting point for creative people who find business partners while enjoying multi-cuisine food and the widest collection of sheeshas."
Shisha is smoking a heated, specially prepared tobacco through a pipe. A specially prepared tobacco is heated to produce smoke which bubbles through a bowl of water and into a long hose-like pipe to be breathed in. Shisha pipes have a mouthpiece fitted to inhale the smoke.
The tobacco can come in different flavours and sometimes it's mixed with dark brown sugar often making the smoke smell sweet. It is usually heated by burning wood, coal or charcoal. Shisha smoking is popular in Southeast Asian, Middle Eastern, and North African communities, especially among young people. It's becoming increasingly popular in the UK.
Akash Agarwal, Chief Operations Officer of EatRepeat India Pvt Ltd, says, "Every guest gets to taste a number of shisha flavours – for free of charge and then order the flavour that he/she likes. We want Dr. Sheesha Café to become a destination for socialising among professionals, entrepreneurs, artists, and the creative community where ideas will brew with shisha, hot and cold beverages and food.
"We have lined up an exciting flow of activities surrounding shisha preparation, including the preparation of the fusion shisha and live flavour mix and blow torch in front of the guests, to name a few. Going forward, we want this to become a destination for socialising.
"At Dr. Sheesha Café, guests will be spoilt for choice and for a unique culinary experience as well as the widest possible collection of shisha flavours and we invite all shisha connoisseurs to try them."
EatRepeat India Pvt Ltd, the parent company of Dr. Sheesha currently operates 18 outlets that serve 2 million customers every year.
---