Turkey-Syria Earthquake: Death toll crosses 33,000, World Food Programme provides rations and hot meals to victims
Mon 13 Feb 2023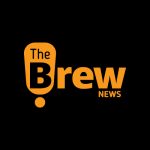 Brew Admin
|
5
min read
World: With chances of finding more survivors growing more remote, the toll in both countries from the recent earthquake and major aftershocks rose above 33,000 and looked set to keep growing. It was the deadliest quake in Turkey since 1939.

Rescuers pulled more survivors from the rubble on Sunday, nearly a week after one of the worst earthquakes to hit Türkiye and Syria, as Turkish authorities sought to maintain order across the disaster zone, Reuters reported.
More than six days after the first quake struck, emergency workers still found a handful of people clinging to life in the wreckage of homes that had become tombs for many thousands.

The United Nations World Food Programme (WFP) is on the ground responding to the devastating impact of the two earthquakes that hit Türkiye and Syria recently. WFP has been delivering food assistance with plans to reach half a million people in the two countries. More than 33,000 people are now known to have died after the recent earthquakes in Turkey and Syria – and each hour rescue workers find yet more bodies in the rubble of destroyed towns.
WFP had reached a total of nearly 64,000 people in urgent need in Syria and Türkiye within the first 72 hours. WFP is providing ready-to-eat food rations, family food packages and hot meals. Food currently being distributed requires no cooking facilities and provides immediate relief for families battling freezing temperatures. In Syria, within the first 24 hours of the disaster, WFP distributed – through its cooperating partner's kitchens – 4,000 hot meals in Aleppo. It has also provided the Syrian Arab Red Crescent (SARC) with enough ready-to-eat rations to feed 30,000 people, for distribution among affected families.
Areas of Syria closest to the epicentre of the earthquakes have been strained by 12 years of conflict and people there were already living in extremely difficult conditions. Freezing temperatures add to their plight and make rapid humanitarian action essential.
Also, read – Emirates airline launches airbridge to transport aid to Turkey-Syria victims
The quake-affected cities of Latakia, Tartous, Hama, Aleppo, and Idlib in Syria had already been severely impacted by the conflict. 90 per cent of Idlib's 4.4 million population depends on humanitarian assistance. Nearly half of the displaced population in Syria live in the northwest region in tents, makeshift shelters, or destroyed and abandoned buildings, with most services not functioning including hospitals.
Syrians are already grappling with an economy that is too fragile to withstand external shocks. A currency which has fallen to a new record low and the soaring prices of food and other essentials are the biggest factors behind the growing needs in Syria.
WFP is committed to working with its humanitarian partners and local authorities to bring life-saving assistance to those affected by the earthquakes in Türkiye and Syria. WFP has been working in both countries for many years and is well-equipped to respond.
WFP is appealing for US$46 million (AED168m) to provide assistance through food rations and hot meals for a total of 500,000 quake-affected people in Türkiye and Syria. This includes 200,000 newly displaced people in Syria and 300,000 people in Türkiye, including 70,000 refugees.
WFP has launched a fundraising campaign to support its response efforts in Türkiye and Syria.
WFP RESPONSE
Türkiye

In Türkiye, WFP teams are delivering food to support municipalities in southeast Türkiye in expanding soup kitchens that are providing daily hot meals for quake-affected people. WFP will increase its assistance to Syrian refugees as well as provide food rations for Turkish citizens displaced by the quakes and sheltering in refugee camps.

WFP will initially provide 6.4 million meals for 230,000 affected people through community and partners' soup kitchens and assist 70,000 refugees and internally displaced Turkish nationals with family food packages.

Refugees are normally assisted through electronic vouchers, but the assistance will be switched to food packages as supermarkets are now unable to accept vouchers. WFP will continue to review its response plan, as the needs arise.

At the request of the Presidency of Migration Management (PMM), WFP is starting to distribute food packages (that last for one week) to 17,000 Syrian refugees and internally displaced Turkish nationals temporarily housed in camps. New camps are also being opened to accommodate additional Turkish nationals in the coming days.

WFP is also activating agreements with disaster-affected municipalities in Adana, Adiyaman, Battalgazi, Gaziantep, Hatay, Kahramanmaras, Kilis, and Sanliurfa in response to their official requests for in-kind food assistance.

Building on WFP's successful soup kitchens initiative during the COVID-19 pandemic, WFP will procure food for the municipalities to enable them to provide hot meals, twice a day, to earthquake-affected people for at least 14 days initially. This will be scaled up as needs evolve.

Infrastructure in some of the affected areas is vulnerable because of the recent conflict in bordering Syria. Gaziantep hosts the second-highest number of Syrian refugees (nearly half a million) in the country, after Istanbul. A total of 3.5 million Syrian refugees live in Türkiye as of January 2023.

On top of acute inflation over the last 12 months, prices are expected to rise further as supply chains struggle to respond to needs after the earthquake.

Coal demand for heating s will be extremely high, adding extra costs for all struggling to keep warm.
Syria
Syria has already suffered severe damage to infrastructure over 12 years of conflict, especially in areas closest to the quake epicentre in Türkiye.

Syrians are now also being hit by an ongoing cholera outbreak and harsh winter weather, including heavy rain and snow over the weekend.

WFP is coordinating its food assistance response with the Syrian Arab Red Crescent (SARC), local relief committees and other humanitarian partners in all locations. The International Committee of the Red Cross (ICRC) is also contributing ready-to-eat rations in Aleppo in coordination with WFP.

In Aleppo, north Syria, WFP rapidly provided hot meals to 4,000 affected people at temporary shelters through its partner kitchens. Assistance will continue until at least 11 February, subject to ongoing needs assessments. WFP is also distributing ready-to-eat meals through partners, sufficient for 5,000 affected people.

In the coastal governorates of Tartous and Lattakia, WFP is providing hot meals to displaced and affected households, with the goal of reaching 5,000 people by February 11.

In the Lattakia governorate, WFP is also distributing ready-to-eat meals through partners, sufficient for 6,000 affected families. As WFP scales up its response, ready-to-eat meals sufficient for 30,000 people were dispatched to Lattakia on February 7, with more to be dispatched on February 8 following discussions with cooperating partners and the food security sector.

Following the week-long school closure, WFP also plans to distribute school meals to children at temporary shelters in the Aleppo governorate.

WFP is exploring commercial solutions to replenish ready-to-eat rations for 125,000 people for 14 days in northwest Syria.
WFP already serves 1.4 million people every month in NW Syria alone.

Within 36 hours WFP had provided partners on the ground inside NW Syria with enough ready-to-eat foods to feed 40,000 people for a week.

By the weekend WFP will have provided partners with enough food for 125,000 people for a week.

It is urgent that WFP get more of the food we already have on hand into this hard-hit area.

Roads between Türkiye and Bab Al-Hawa border crossing points are damaged but still remain accessible. The UN Transhipment Hub is currently accessible and operative, however, the Bab Al-Hawa border crossing point is not yet operating at normal capacity.

On 9 February, six trucks from IOM were able to cross to Northwest Syria through the border. WFP is planning its next transhipment of food commodities on February 15, as currently there is enough food prepositioned inside to cover immediate needs.
The United Nations World Food Programme is the world's largest humanitarian organization, saving lives in emergencies and using food assistance to build a pathway to peace, stability and prosperity for people recovering from conflict, disasters and the impact of climate change.
Follow us on Twitter @wfp_media
WFP Earthquake meals victims WFP Earthquake meals victims WFP Earthquake meals victims WFP Earthquake meals victims
---