Virgin Hyperloop zips its first passengers in shiny new pods
Tue 10 Nov 2020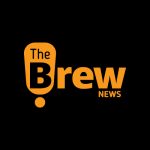 Brew Admin
|
< 1
min read
Transportation history was made in the Nevada desert, where Virgin Hyperloop tested human travel in a hyperloop pod for the first time last week.
The occupants made their maiden voyage on the newly-unveiled XP-2 vehicle, which was custom-built with occupant safety and comfort in mind. While the production vehicle will be larger and seat up to 28 passengers, this 2-seater XP-2 vehicle was built to demonstrate that passengers can in fact safely travel in a hyperloop vehicle.
Virgin Hyperloop is the only company in the world that has successfully tested hyperloop technology at scale, launching the first new mode of mass transportation in over 100 years. 
---