Dubai flies in first Pfizer vaccine batch, kicks off 'free of charge' campaign
Wed 23 Dec 2020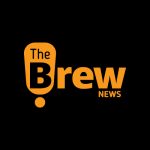 Brew Admin
|
< 1
min read
Dubai received its first shipment of the Pfizer-Biontech vaccine against coronavirus early Wednesday, authorised by the Ministry of Health and Prevention for "extensive and free-of-charge" inoculations.
The decision comes in response to a request by Pfizer to approve its emergency registration so that concerned health authorities can import the vaccine after fulfilling all international criteria and standards for safe and efficient shipping.
The vaccine was been green-lit by the US Food and Drug Administration who confirmed its safety and efficacy after passing the clinical trials, and started making rounds across the globe earlier this month.
The UAE Fatwa Council has also issued a 'fatwa' (Islamic ruling) allowing the coronavirus vaccines to be used in compliance with Islamic Sharia's objectives on the protection of the human body and other relevant Islamic rulings.
The Council also added that even though the vaccine in question contains non-halal ingredients banned by Islam, it's permissible to use it in implementation of the Islamic allowance that permits use in case of urgent and dire circumstances.
The shipment was transported from Brussels to Dubai by air through a flight to Emirates Air Cargo, the cargo arm of Emirates Airlines. The batches are now stored in Emirates Sky Pharma facilities slotted with all the necessary requirements for homing the vaccine safely.
The move comes after UAE and Bahrain earlier this month rolled out a vaccine developed by China National Pharmaceutical Group (Sinopharm) citing 86% efficacy to the general public.
Saudi Arabia became the first Arab country to launch a Pfizer vaccine campaign last week.
[Sourced from Agencies]
---