Idealz Announces Its Latest Millionaire Winner
Tue 21 Nov 2023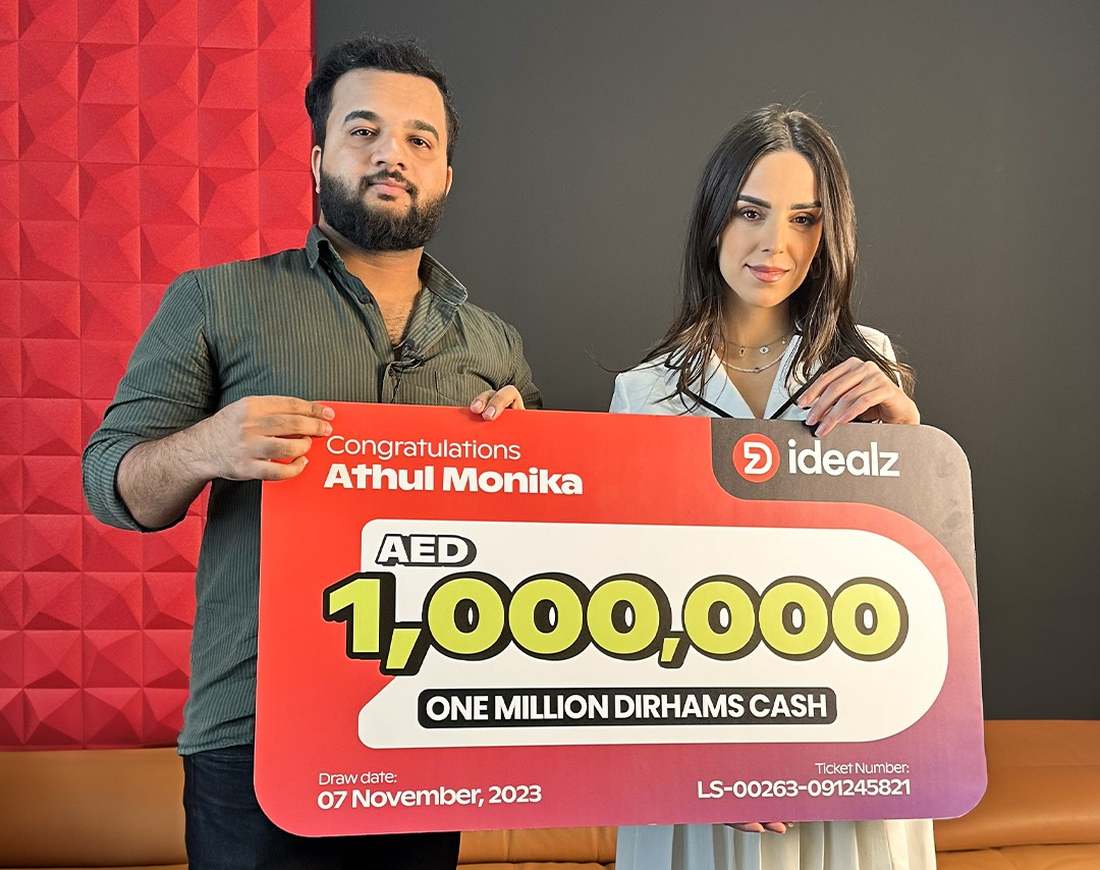 |
2
min read
Dubai: Idealz announces its latest draw winner. In a life-changing triumph, Athul Monika, a computer engineer from Kerala – India, residing in the UAE, wins the latest AED1 million raffle draw by Idealz.
This was made possible with a simple purchase of a AED30 'idealzbasics' shopping card from the Idealz mobile app. The campaign that attracted a diverse range of participants ended on November 5th and Athul's name was drawn by a government official from Dubai Economy and Tourism during a live draw aired on the Idealz app and YouTube channel.
Speaking of the win, Athul said: "When I first received the call, my wife and I thought it was not real. I'm still in disbelief that I've won this amount. With my baby girl born just last month, this news is beyond incredible, and I believe that her birth has brought immense luck to my family. This amount is truly life-changing, and though I haven't planned what I'm going to do with it, it presents incredible opportunities."
Athul further added, "I've been participating with Idealz for a year now, and to finally emerge as a winner is truly gratifying. I plan to continue being a part of Idealz's upcoming campaigns and strongly encourage everyone to join in as you never know when you might strike it big."
The AED1 million campaign is a mainstay on the Idealz platform, designed to offer its global customer base a continuous chance to become a millionaire with a single affordable purchase. As the platform evolves and pioneers new ideas however, participants can look forward to a host of thrilling opportunities and surprises in the days ahead such as the chance to drive home a luxury sports car or move into their very own apartment.
Visit www.idealz.com or download the Idealz mobile app to stay up to date on the life-changing and exciting campaigns offered by the 'first-of-its-kind' platform.
---