Spacey, stylistic, spooky: NASA releases 'out the world' posters just in time for Halloween!
Thu 29 Oct 2020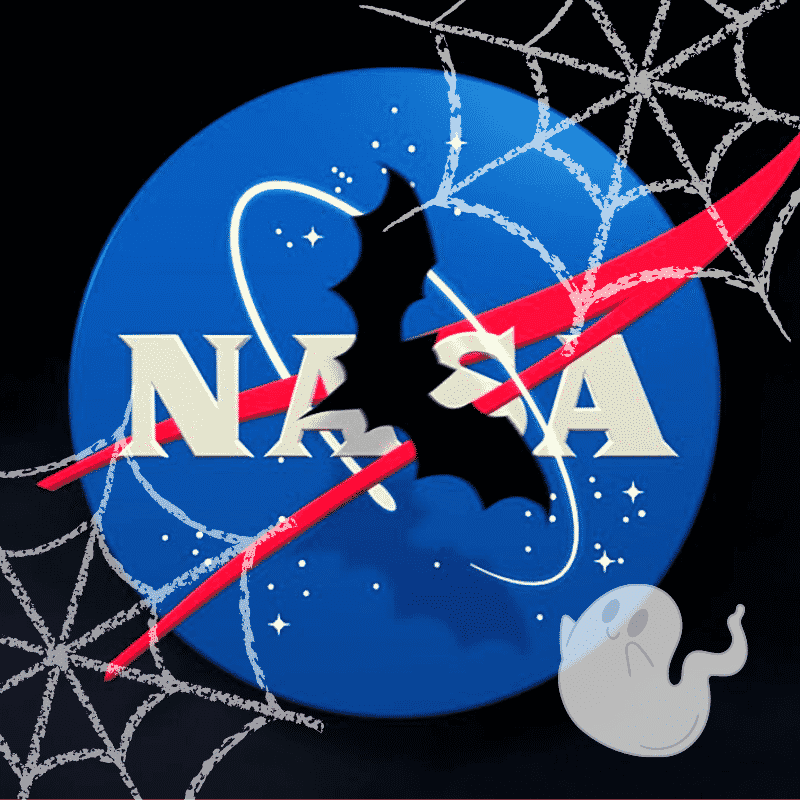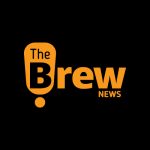 Brew Admin
|
2
min read
With Halloween just around the bend, NASA has released three spooktastic posters for all the space buffs looking to add a touch of sci-fi chills to their walls.

According to the prolific Washington based space agency the posters, themed 'Galaxy of Horrors,' showcase the "most terrifying topics in the universe."
Issuing the mind-bending, graphic art on their social platforms, NASA boasted three pieces – Gamma Ray Ghouls, Galactic Graveyard, and Dark Matter.
Underscoring the enigma that is the universe in a dramatic, yet educational spiel, all three pieces are stylised in a movie poster format, with credits and disclaimers.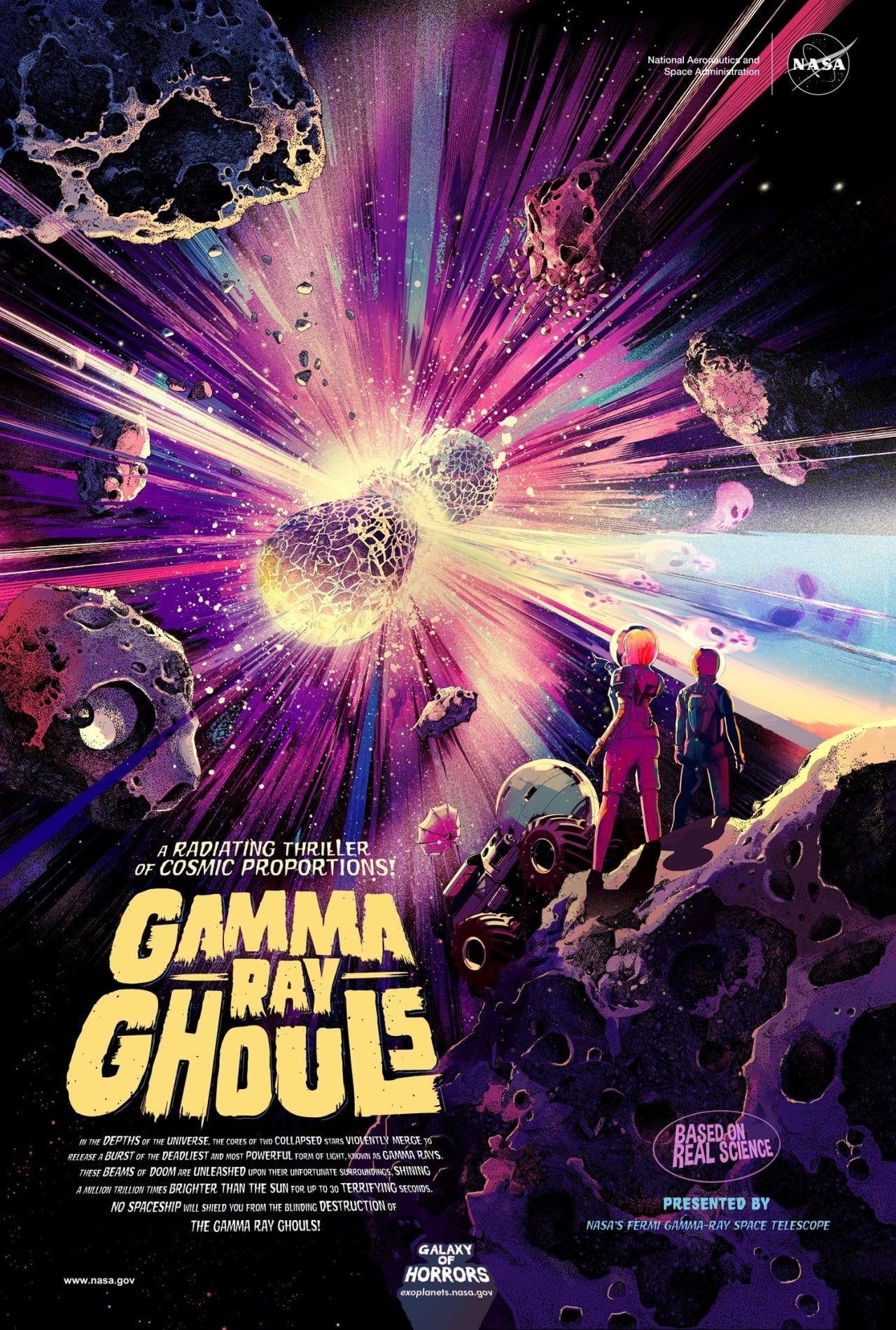 "In the depths of the universe, the cores of two collapsed stars violently merge to release a burst of the deadliest and most powerful form of light, known as gamma rays," says the description on the above.
"These beams of doom are unleashed upon their unfortunate surroundings, shining a billion trillion times brighter than the Sun for up to 30 terrifying seconds. No spaceship will shield you from their blinding destruction!"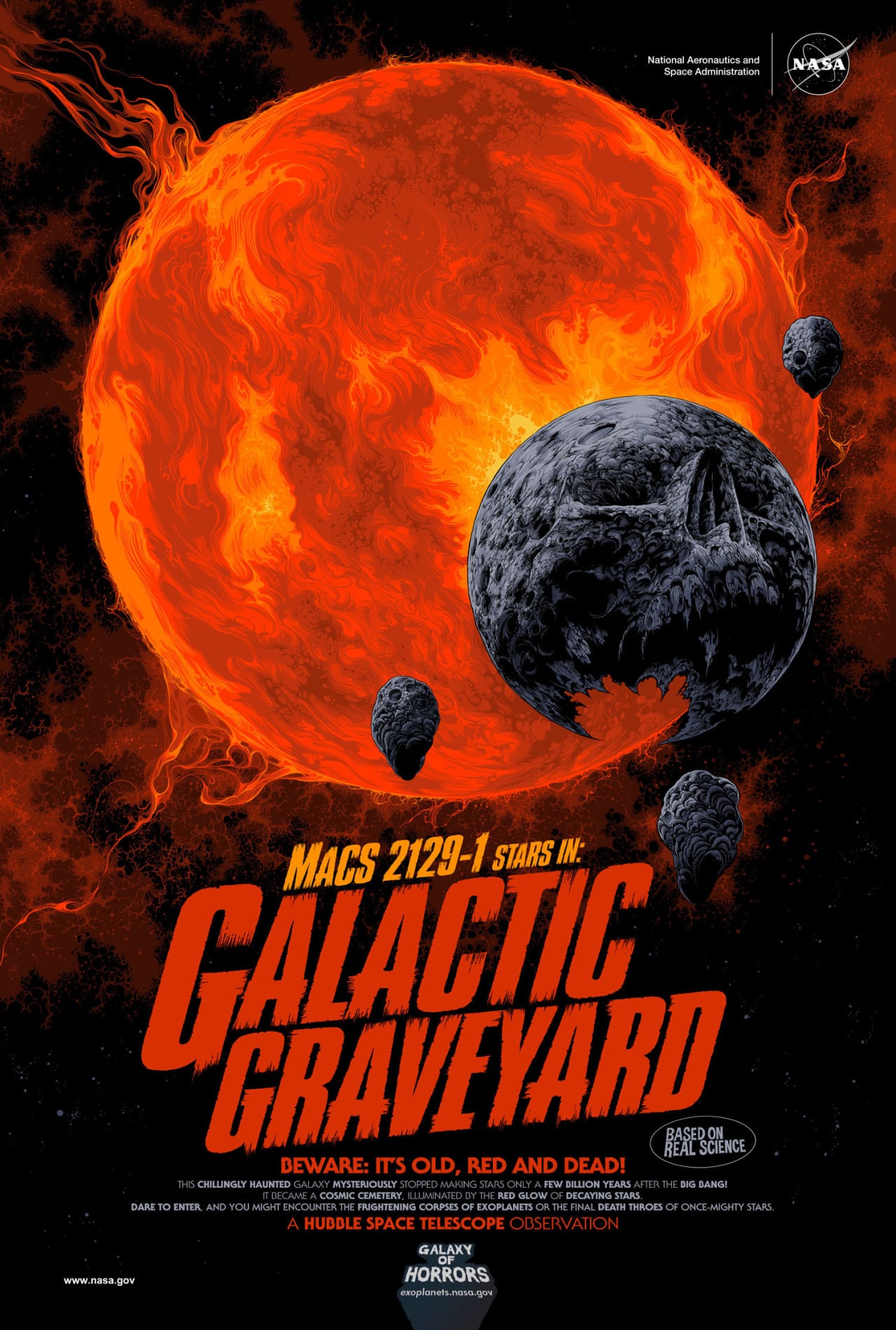 "Dare to enter and you might encounter the frightening corpses of exoplanets or the final death throes of once-mighty stars," comes the warning from haunted galaxy MACS 2129-1, a "cosmic cemetery" says NASA, illuminated by the red glow of decaying stars.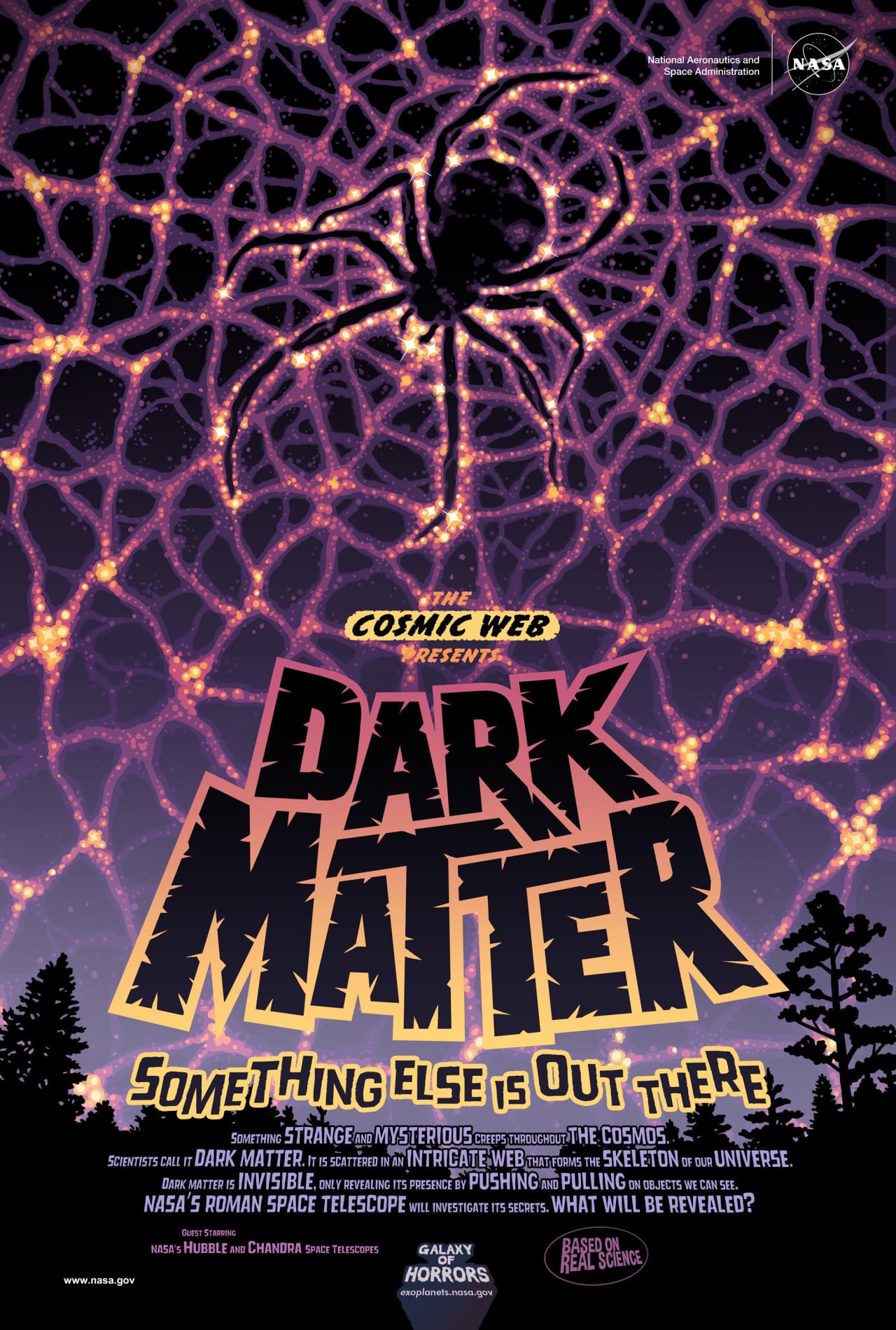 "Something strange and mysterious creeps through the cosmos. Scientists call it dark matter," says the third poster. 'Invisible, yet present in the way it pushes and pulls without form.'
NASA has released the poster set in both English and Spanish for its audiences.
[Sourced from Agencies]
---