Dubai hospital doctors save man with a massive stroke' life
Sat 25 Jun 2022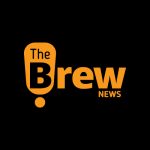 Brew Admin
|
2
min read
Dubai: A 27-year-old man survived a massive stroke and bleeding in the brain after undergoing a life-saving surgery at a hospital in Dubai. He was repatriated to Pakistan in June after spending around seven months in the hospital.
A construction worker, Nadeem Khan, was found unconscious in the bathroom of his room by his friends in November 2021. His friends rushed him to Aster Hospital, Qusais, in a taxi.
"The accident occurred around 1 am in the night. Nadeem had gone to the bathroom, and we heard a big sound. We knocked on the door, but there was no response. We pushed open the door to find him lying unconscious on the floor," said Inzamam, a friend.
Despite the attempts of his friends to wake him up, Nadeem lay unconscious. "We got scared. We carried him down to the ground floor and rushed to the hospital in a taxi. En route to the hospital, Nadeem suddenly experienced fits and continued for more than 20 minutes. There was frothing in his mouth, and his body became tight. We were all scared," recalled Inzamam.
By the time they reached the hospital, Nadeem was in an agitated state. At the emergency department of Aster Hospitals, the medical team managed to stabilise him and swiftly subjected Nadeem to a series of tests to diagnose the cause.
The CT scan revealed that he had suffered a massive stroke causing bleeding in the brain. He had to undergo complex brain surgery to save his life.
Nadeem's family said they are grateful to the doctors and the team at Aster Hospital for saving his life.
"Nadeem has reached home safely. We were worried for him. He can now speak and remembers all of us. He is weak and needs support to move his right side of the body. But we are now confident that his health will gradually improve the following physiotherapy. We are thankful to all the doctors, nurses, and the officials of the Pakistan consulate for supporting us so generously. We will always be indebted to them for their kind act," he added.
---