When twists rewrite tales: Stories that deliver unpredictable, mind-boggling plot twists, streaming on ZEE5 Global
Fri 17 Nov 2023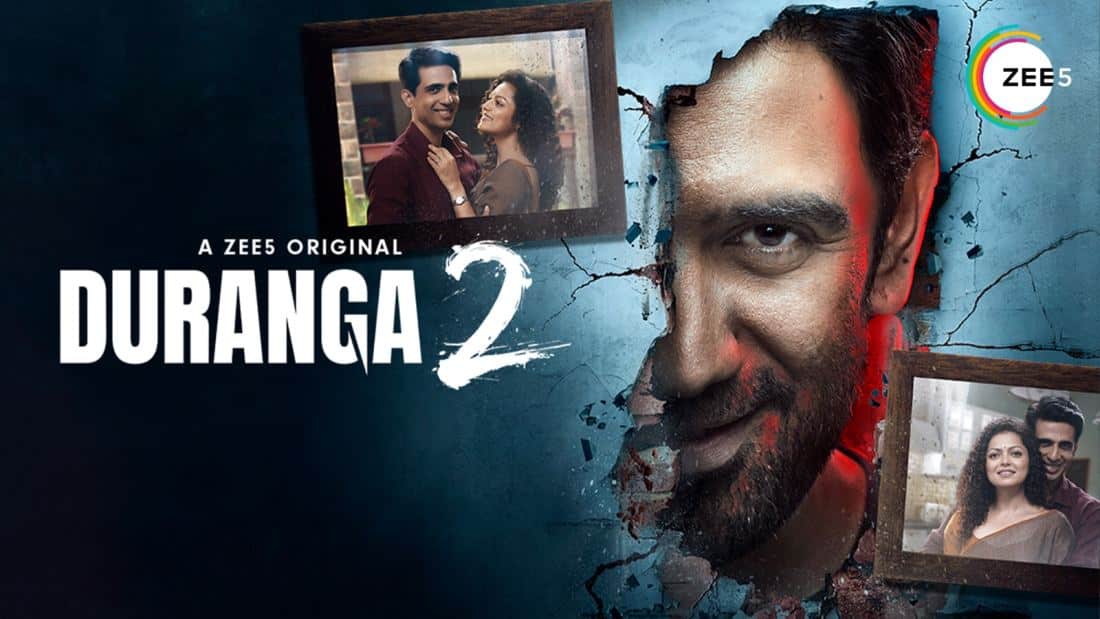 |
2
min read
Dubai: In the realm of entertainment, certain stories stand out not just for their compelling characters or stunning visuals but for their ability to completely turn our expectations upside down. These narratives redefine the meaning of surprise, throwing curveballs that leave you utterly astonished. Let's explore five such stories that'll keep you guessing and redefine what it means to be mind-blown, streaming exclusively on ZEE5 Global.
Duranga 1 & 2 (ZEE5 Original)
Sammit's life comes crashing down when Ira investigates a case connected to his past. He must now protect himself and his loved ones from a stranger who is determined to take over his life. This thriller mystery sequel will keep you hooked and blow your mind with a rollercoaster of suspenseful events and unexpected revelations.
Haddi (ZEE5 Original)
In this ZEE5 Original film, a transgender, Haddi, moves to Delhi and joins a gang of transgenders and crossdressers headed by an influential man. The storyline raises questions about whether Haddi's decision is driven by aspiration or a deeper motive, delivering unforeseen surprises and unexpected turns that keep the viewers second-guessing and engaged throughout the storyline.
Kahaani 2
Kahaani 2 is a 2016 Hindi thriller film starring Vidya Balan and Arjun Rampal. The story revolves around Vidya Sinha and her daughter Mini. When Mini is kidnapped, Vidya rushes to her rescue, but meets with an accident and slips into coma. Inspector Inderjeet who investigates Vidya's case, finds a diary at her home which has details about her dark past. The police doubt if Vidya is her real name or if she is Durga Rani Singh. The story is full of surprises that will keep you rethinking what you know about the plot.
Bob Biswas
Bob Biswas, a hitman-for-hire, comes out of a prolonged coma and struggles to recall his identity but suffers a moral dilemma when the memories of his past resurface, crafting a chilling yet enthralling narrative that captivates from start to finish and redefines the genre with its unexpected turns.
Forensic (ZEE5 Original)
In this ZEE5 original film, little girls begin to disappear, and their bodies are found soon in the town of Mussoorie. Police officer Megha and forensic officer Johnny join hands to nab the killer. The film promises to be as unexpected as it is thrilling, full of twists that will leave you mind-boggled.
Viewers can catch ZEE5 Global's unmissable slate and stock up on their yearlong entertainment by subscribing to the Annual pack and grabbing the limited-time special offer price.
Tune in to a world of surprises with these exciting titles streaming on ZEE5 Global
---