ART MEETS FASHION IN "FROM CAIRO WITH LOVE"
Fri 07 Oct 2022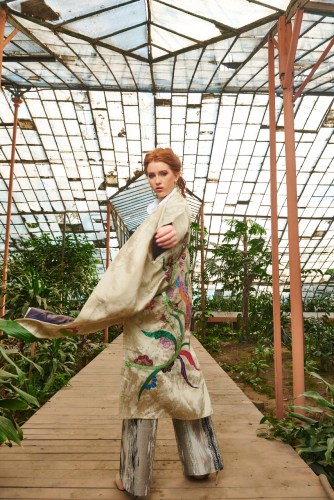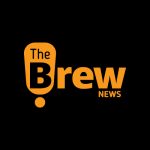 Brew Admin
|
2
min read
Dubai show combines Egyptian fashion and art, blending the contemporary and traditional in an event showcasing fashion design, calligraphy and marbling
Dubai: For the first time in Dubai, art and fashion lovers are invited to attend the unveiling of Cairo-based fashion designer Rasha Pasha's Dubai Debut collection, in conjunction with renowned Arabic calligraphy and mixed media marbling artist, Antonella Leoni.
In Labeled Dubai x Arteology Egypt's first event in Dubai, art and fashion enthusiasts should head to Gallery Vibes, Mall of the Emirates, between 5 and 9pm on October 7th and 8th for two unseen-before events, entitled "From Cairo with Love" and "From the Light of the Stars to Letters of Light".
Hosted by the Egyptian embassy in the UAE, the event throws the spotlight on Egypt's artistic talent, both old and new.
Rasha Pasha's 'Dubai Debut' capsule collection, "From Cairo with Love", will see five models wearing unique designs which Rasha creates in honour of Egypt's long history of artisan craftspeople. Her work is an homage to the Egyptian design aesthetic that she feels is often underrepresented.
Antonella Leoni shares Rasha's admiration for Egyptian heritage, channelling her passions into stunning Arabic calligraphy with marbling, in her co-hosted event at Gallery Vibes, "From the Light of the Stars to Letters of Light". The event is described as an intriguing expose of Arabic calligraphy and mystical connotations, representing contemplation of the divine.
Italian-born Antonella, who has participated in the Sharjah biennial for calligraphy, lives and works in Cairo. An expert in Islamic Art, her works form a sophisticated fusion of art and culture. They blend sofia (σοφία)— culture, knowledge, wisdom and spirituality—together in visual thoughts.
'From the Light of the Stars to Letters of Light' and 'From Cairo with Love' represent a chance for Dubai-based Arabic art enthusiasts to view outstanding work by two of Cairo's finest artists.
Antonella's exhibition will be officially opened by Mrs Dalya Al Bedewi, wife of the Egyptian Ambassador in the UAE, from 5pm on Friday Oct 7.
Rasha's fashion show will be held in honour of Mrs Dalya Al Bedewi, from 5pm on Saturday, October 8.
Labeled Dubai founder and managing partner, Zeina Saidi, a leading art event curator in Egypt and organiser of the event, says: "Our mission is to embrace and enhance traditional handcrafts and arts and incorporate them into global modern design. People are returning to authentic designs and cultural values that made us what we are now. We want to encourage people to better understand and appreciate the value and artistry of Arabic culture, design and creativity.
"We felt there's no better place to launch this passionate mission than in Dubai, where an Arab and international audience is in tune with the latest contemporary fashion, underpinned by a deep appreciation for authenticity."
Labeled Dubai and Arteology are supporting Egyptian artisans and their education through such events.
What: 'From the Light of the Stars to Letters of Light'
When: Friday October 7, 5-9pm
Where: Gallery Vibes – Mall of the Emirates. (A5, Orange Parking, Level 2.)
What: Art Meets Fashion in 'From Cairo with Love'
When: Saturday, October 8th, 5-9 PM.
Where: Gallery Vibes – Mall of the Emirates. (A5, Orange Parking, Level 2.)
---