Manchester City treble winning trophy parade heading to Abu Dhabi on October 8th
Sat 30 Sep 2023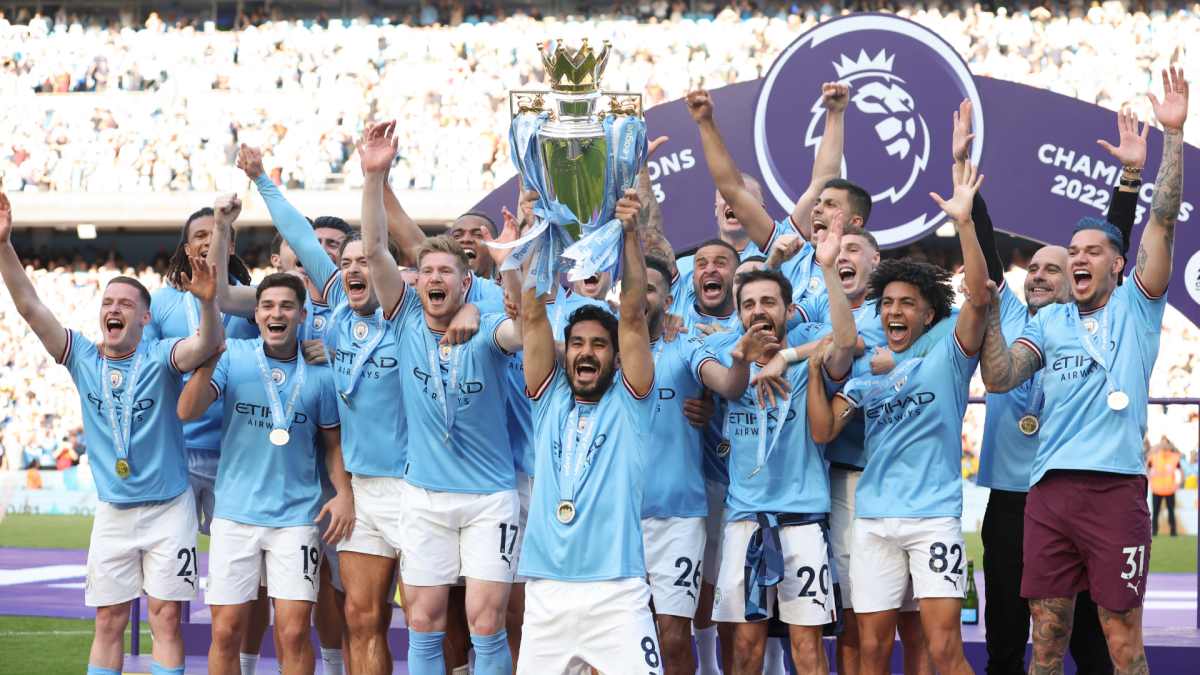 |
< 1
min read
Abu Dhabi: Abu Dhabi-owned English side Manchester City is currently embarking on a global trophy tour following their legendary 2022/23 season, with a stop scheduled at Louvre Park, Abu Dhabi, at 5:30 pm on Sunday, October 8th.
Following yet another historic season for the club owned by the United Arab Emirates Vice President, Sheik Mansour bin Zayed Al Nahyan, Manchester City is taking their trophy parade around the world as a gesture of gratitude to their devoted fanbase spanning the globe.
Supporters will have the chance to take a photo with the Premier League, UEFA Champions League, Emirates FA Cup, and the recently won UEFA Super Cup Trophies alongside the opportunity of meeting former defender Joelon Lescott and club mascots, Moonchester and Moonbeem. Signed merchandise will also be available for a lucky few.
The club is also hosting a match screening for their clash against Premier League rivals Arsenal, starting 7:00 pm local time on the same day. Entry for this will be on a first-come-first-served basis and fans can register their interest here https://www.mancity.com/trebletrophytour/abudhabitrophytoursignup
---