RTA reduces speed limit on Al Ittihad Road sector
Tue 14 Nov 2023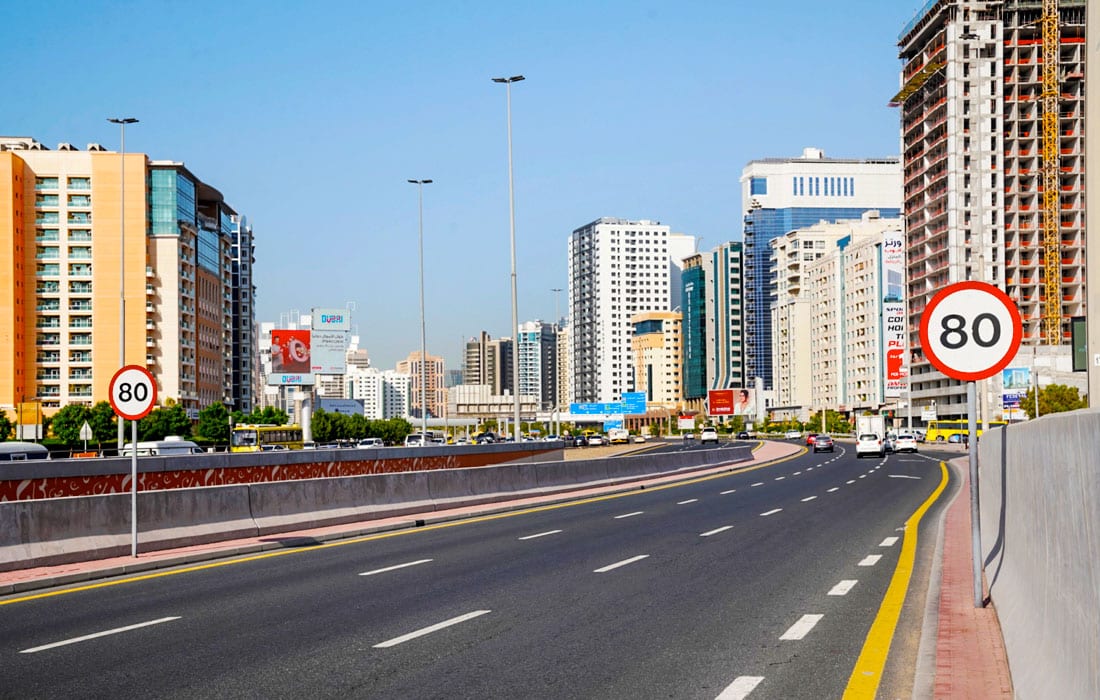 |
< 1
min read
The reduction in speed from 100kmph to 80kmph applies to the sector between Sharjah and Al Garhoud Bridge on Al Ittihad Road
The Roads and Transport Authority (RTA) in Dubai, in coordination with the Dubai Police General Headquarters, has decided to implement a reduction in the speed limit on Al Ittihad Road, spanning from Sharjah to Al Garhoud Bridge. The new speed limit of 80 km/h will be enforced starting from November 20, 2023.
This strategic decision stems from a comprehensive study that assessed factors such as the number of entrances/exits, proximity of intersections, frequency of traffic accidents, and recent enhancements in the area. The goal is to enhance overall road safety and mitigate potential risks.
To reflect the updated speed limit, traffic signs along the specified stretch of Al Ittihad Road will be modified, replacing the previous 100 km/h with the new maximum speed of 80 km/h. Red lines will be incorporated at the onset of the speed reduction zone to alert drivers and adhere to traffic safety standards.
RTA emphasizes its commitment to regularly reviewing speed limits on key roads in Dubai, guided by the Speed Management Manual in Dubai and international best practices. The manual incorporates criteria to strike an optimal balance between speed limits, traffic flow, and incident rates.
Collaboration with the Dubai Police General Headquarters is highlighted as crucial in implementing joint preventive measures, including radar adjustments. The decision to modify speed limits is influenced by various factors and engineering standards, including road design speed, the observed speed by the majority of drivers, urbanization along the road, pedestrian activity, presence of essential facilities, history of traffic accidents, and traffic volume on the road.
Also read:
RTA launches awareness campaign for e-scooter and bicycle riders
---