Eze Lease: A Sustainable Lifestyle Subscription Platform
Wed 02 Feb 2022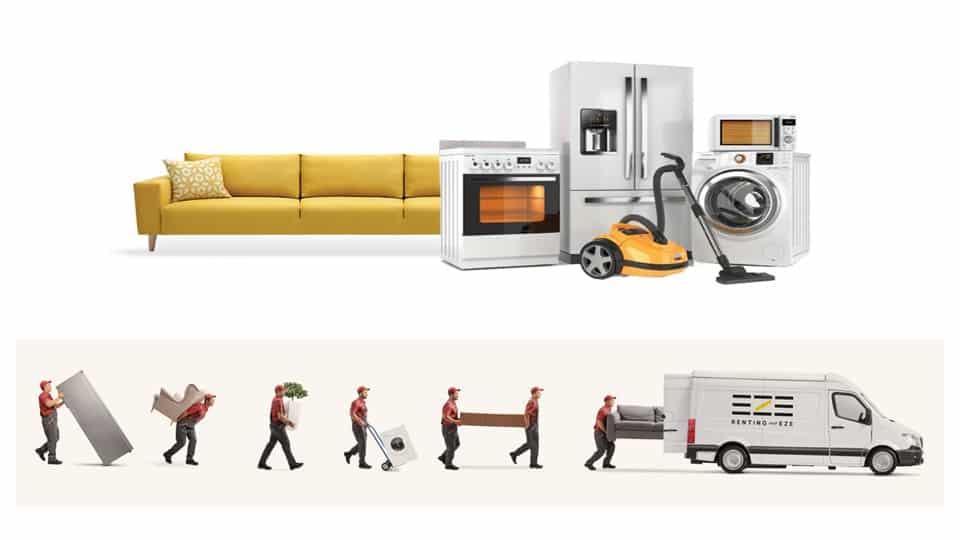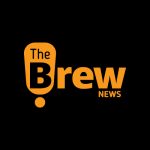 Brew Admin
|
3
min read
Eze Lease is the UAE's first of its kind RENTech Platform for furniture and appliances that aims to promote eco-friendly living in the UAE
Eze Lease 'Is The Future, For The Future'
Dubai: A formidable commitment to sustainable development has been at the heart of the UAE's vision. The launch of the Net Zero by 2050 strategic initiative aimed at creating a future free of emissions is an immaculate pointer towards that goal. Private players have a major role to play in pushing forward green goals and that's precisely what has prompted Dubai-based Eze Lease to come up with a one-of-its-kind Lifestyle Rental Platform covering furniture, furnishing, electrical appliances, and more.
"Moving to a new country or home is not easy and can be expensive with a lot of first-hand expenses incurred on furniture and furnishings. This can be costly for both the consumer and the environment. As 'fast furniture' accrues in landfills with people moving from property to property, it is advisable to simply rent products like beds, sofa, and kitchen appliances. With Eze Lease, the users can rent a bed for as low as 40 Aed or avail a complete Studio Package of 9 products starting at 499 AED, that also includes appliances," explains Mr. Faisal Mushtaq, CEO of Eze Lease. 
Mr. Mushtaq believes that renting as a concept offers one the flexibility to subscribe and unsubscribe at a click of a button without the nuances of owning a product. This flexibility and convenience make it pandemic proof. It was this thought that prompted him to bring a significant shift in the 'buy, use and throw' culture and push towards a sustainable way of living.
"Eze Lease 'Is The Future and For The Future' making it that platform which will help customers access the best and new just like leasing a car or getting a subscription to a streaming service," added Mr. Mushtaq.
Eze Lease's is the first and only marketplace Rentech platform that is set to revolutionise the way people enjoy and exhibit their luxury in both a sustainable and affordable manner in Dubai, where the services will begin initially, to be followed in other emirates.
Much like the change in the global environment, fast fashion, fast furniture are a growing problem for mother earth. Studies suggest that 9 million tonnes of furniture is tossed every single year. That's roughly 5% of everything brought to landfills. As the piles of furniture mount, the damage to the environment from the production process of the goods is clear and alarming. But change is afoot and companies like Eze Lease are now offering more circularity with special attention to the changing demands of consumers.
The circular economy redefines the way people use and reuse resources. One of the best forms of circular economy is a Shared Economy, which is the way forward and the perfect setup for a Greener Earth. Extensive research by Dubai's new Sustainable Lifestyle Subscription Platform company, Eze Lease, has highlighted six possible key cycles to make a product more circular, maintain, reuse, repurpose, repair, refurbish, recycle. The Eze objective is clear – help fuel a new future for lifestyle changes that contribute to a more sustainable life.
Eze Lease is backed by Private Equity, Greenfield Advisory Singapore. Greenfield earnestly believes that the UAE is the perfect market for adopting a circular economy in its truest sense. "As a country, most of the UAE population is expatriates. 85% of them choose to stay on rent and Eze lease is an automatic extension to the same way of life, a smarter one indeed which gives a choice to their customers that is defined more by Sustainability, Mobility, Flexibility, Affordability & Convenience as converse to the conventional way of owning a product. Something that was non-existent in this part of the world," said Mr. Saumyendra Mehra, CEO – Greenfield Advisory
The benefits of Eze Lease are aplenty, right from free swaps to free maintenance to free relocation – all just a click away. It also presents a huge earning potential to landlords, asset management companies, and broking firms alike by exploiting the rental gap between an unfurnished property vis-a-vis a furnished one. A customer can subscribe to anything for a minimum period of six months as long as it serves the needs of the end-user. The product once back in the warehouse goes through a comprehensive refurb, cleaning, and sanitizing cycle as per hygiene protocols and then put out again on the platform to be continued to be rented out till it outlives its asset life. Once that happens, the company would either repurpose or recycle the product.
"Eze, wants to address the typical problems faced by individuals, like living arrangement changes and budget fluctuations. Many cannot afford or don't want to commit to quality furnishing and end up resorting to cheap alternatives that aren't built to last. The idea is to offer flexibility and convenience to match Dubai's adorable lifestyle and take full advantage of the living luxuries it offers. Click. Rent. Flaunt. Repeat. That's the way it works," points out Mr. Mushtaq.
Going the EZE way will help customers with numerous benefits. A minimal security deposit will be collected, which is fully refundable. All the goods are meticulously refurbished to provide a fresh experience. EZE has flexible options that allow one to extend or cancel membership at any moment. Subscription can also be transferred to anyone, from colleague to roommate.
---