QNET's Parwaz renews commitment to health as Platinum Sponsor of Indus Hospital
Mon 20 Nov 2023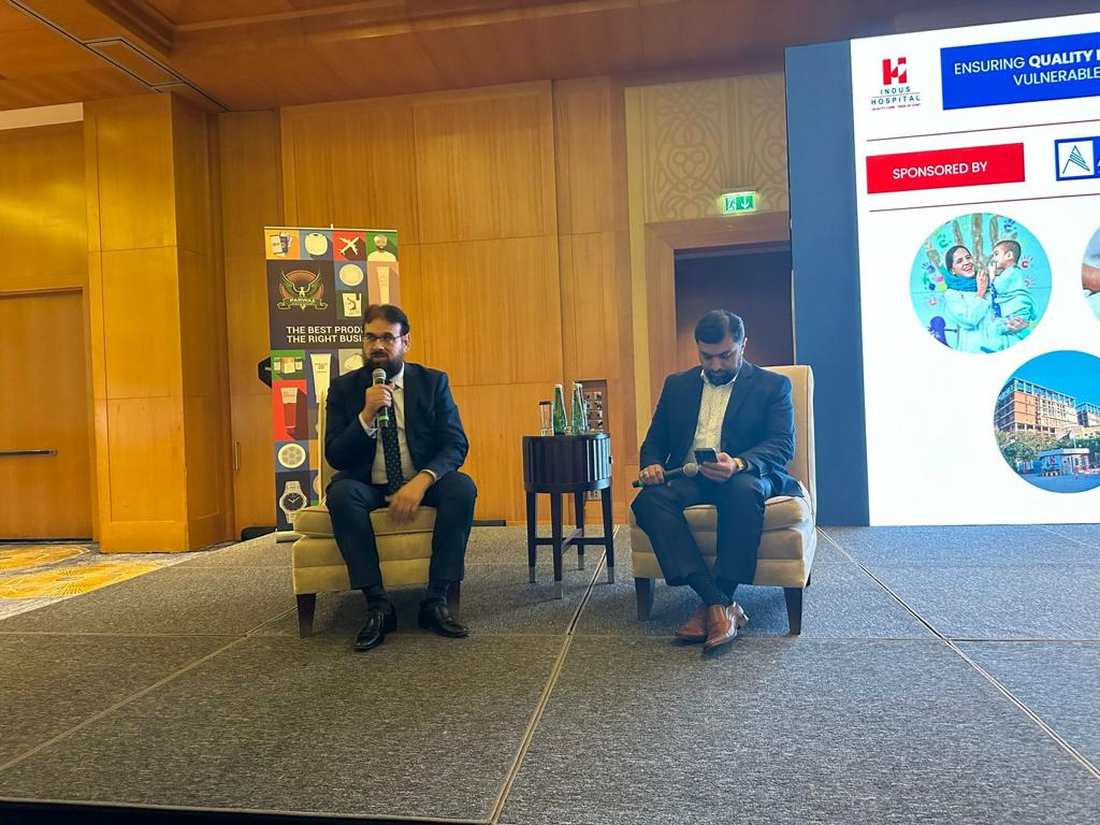 |
2
min read
Dubai: QNET, a global lifestyle and wellness-focused direct-selling company, in collaboration with its esteemed Pakistani agency, Parwaz, proudly reaffirms its commitment to supporting crucial healthcare initiatives and community welfare in Pakistan through its contributions to the Indus Hospital and Health Network.
As a Platinum Sponsor, QNET's support for the Indus Hospital underscores its belief in the transformative power of healthcare to uplift lives. This collaboration aims to fortify the healthcare infrastructure and accessibility, aligning with QNET's broader vision of empowering communities.
Parwaz, QNET's trusted local partner, takes centre stage in this sponsorship, exemplifying the synergy between global brands and local impact.
In a statement, Tareq Abdul Hafeedh Yawar Al Yousefi, Chairman of QNET Middle East, highlighted the significance of this partnership, stating, "Our collaboration with the Indus Hospital through Parwaz is a testament to our commitment to making a positive impact where it matters the most. We believe in the importance of accessible and quality healthcare for all, and this partnership reflects our dedication to realizing this vision."
QNET stands firm in its commitment to social responsibility and community welfare and this sponsorship builds on QNET's broader corporate social responsibility efforts in Pakistan. Beyond its platinum sponsorship of the Indus Hospital, the company consistently demonstrates its dedication to making a positive impact globally. Initiatives include organizing educational workshops for underprivileged children in over 30 countries and providing opportunities for growth and development.
During Ramadan, QNET actively distributes meals to those in need, addressing immediate societal challenges. In Pakistan, the company has distributed thousands of meals during Iftar, reflecting its belief in fostering meaningful change and improving lives. QNET's steadfast commitment resonates throughout its operations, aligning its corporate objectives with a broader social responsibility to create a lasting positive impact.
In Case You Missed It: QNET's Parent Company Named Employer of the Year at HR Awards 2023
In addition to its philanthropic endeavours, QNET has set its sights on expanding its reach in the MENA region and Pakistan in 2023 and beyond. This expansion plan involves the introduction of a range of top-selling products. Among these offerings is the luxurious watch brand Bernhard H. Mayer (BHM), which has unveiled several cutting-edge watch and jewellery designs. Additionally, the popular HomePure Nova, a world-class water filter known for its exceptional quality, will be a key highlight. These products have already been among QNET's best-sellers, and the company is committed to bringing more innovative and lifestyle-enhancing products to its customers.
---