Donate items for Earthquake victims at this Dubai School relief drive
Tue 14 Feb 2023
|
3
min read
Dubai: GEMS Legacy School is running a relief drive to send material to the people of Turkey and Syria who have been affected by the recent earthquake. They are aiming to reach at least 500 cartons of relief material.
Also, read – Donate to the earthquake relief fund via the BOTIM app
If you wish to make donations in kind including winter clothing for adults and children non-perishable food items, blankets, cleaning material sanitary napkins, diapers, and baby food please drop them off at the GLS schools between February 13 to 20, 2023. All the times must be new and unused.
Talking to The Brew News, School Principal Asha Alexander said, "As a part of the H.O.P.E. (Helping Out Possibly Everyone) initiative, GEMS Legacy School is running the 'Emergency Relief Campaign for Turkiye and Syria' to invite donations in kind from its community. This campaign will run from 13th Feb to 20th Feb 2023 at the GLS Primary and Secondary campuses".
"This initiative is for all, any resident of UAE can contribute at school. All the materials will be channelized through Red Crescent and it is not limited to school kids or parents only" – she added.
Several students from the schools have come out in support of the drive. We spoke to some of them and here's what they had to say.
Aryan Sankar Ravisankar studying in 6th standard at the school expressed his condolences to the victims lost in the tragedy. He explained that he and his peers are bringing as many items for the cartons as per the list provided by the school. He along with the school together is doing their best to spread awareness of the drive via campaigns and individual social media accounts. He added that he has spread the word near and far to the best of his capability.
Another student went as far as to use his own pocket money to donate items. Amar Qasam Ali currently studying in 4th standard at the school said he understands how critical it is for these people struck by the tragedy to have food, so the donation is important for them.
The school released a list of items for donation in a circular sent to the students and parents.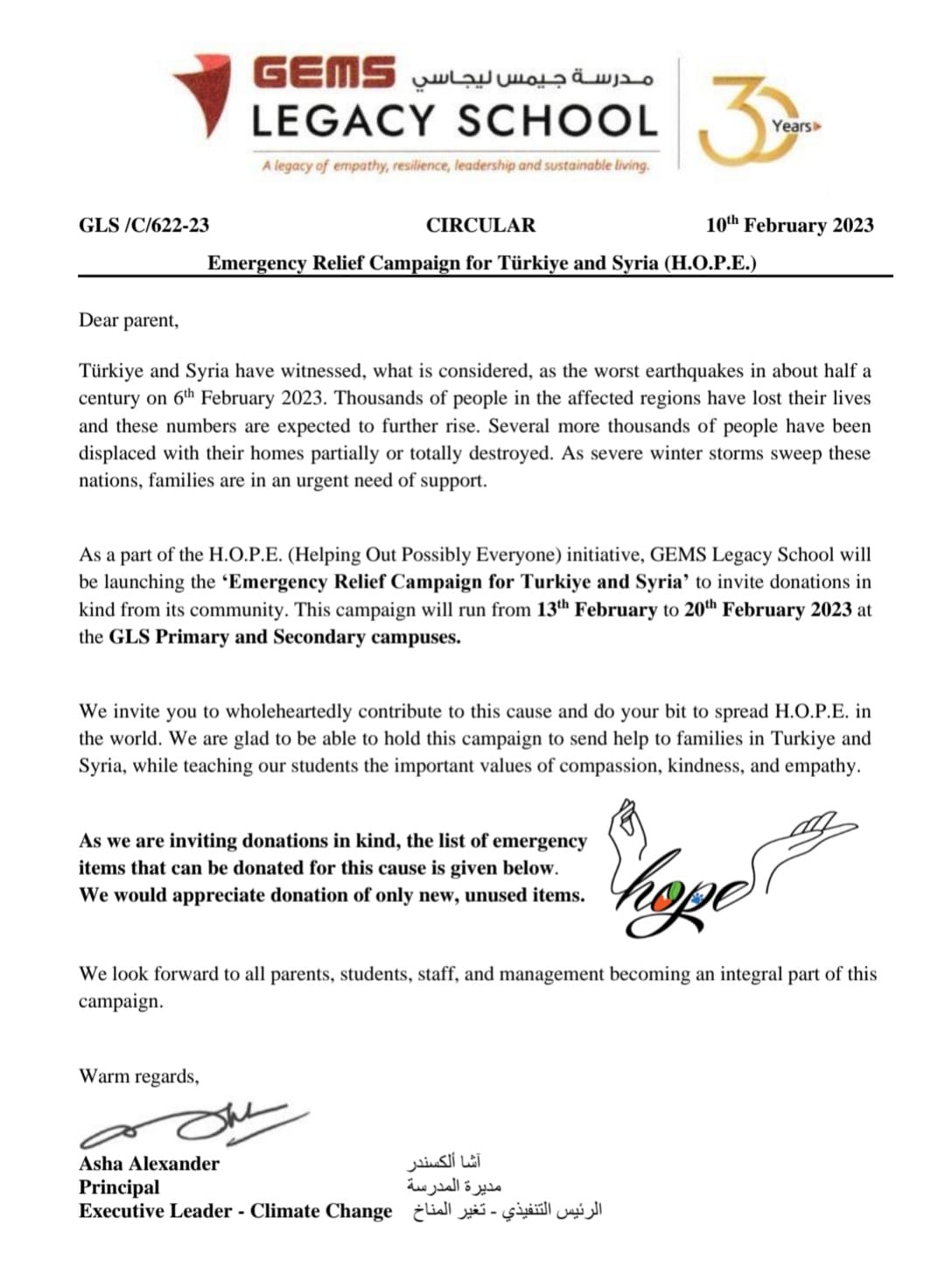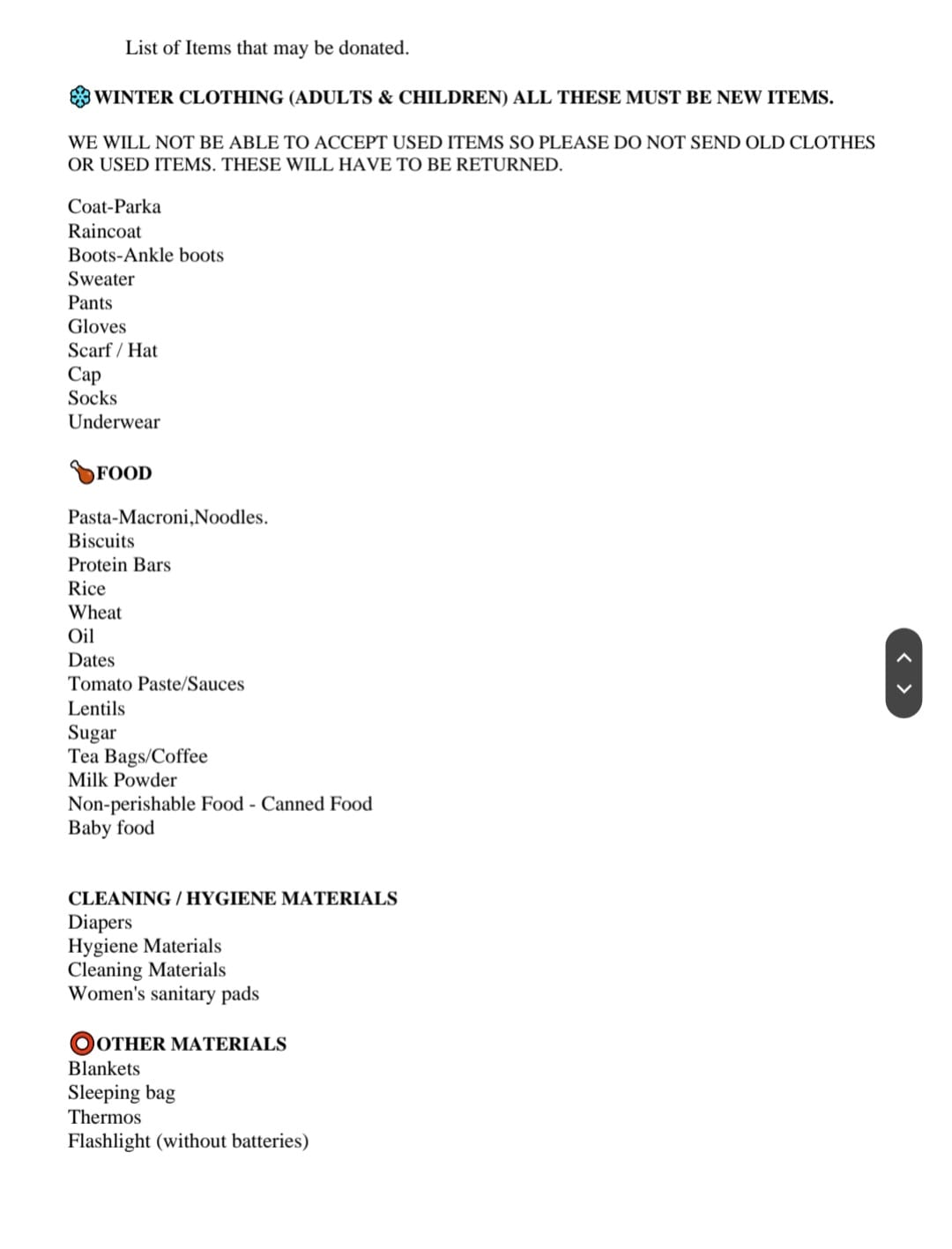 UAE School relief drive UAE School relief drive
In a video message, Jonathan Bramley (Vice President- Communication, GEMS Education), showed his solidarity with the earthquake victims and said that in the time of crisis, GEMS education is trying its best efforts to help them. It's great to see that individuals and organizations are coming forward to help the victims. This HOPE initiative is one example, of how GEMS is standing with victims in their hour of need.
This campaign will run from 13th Feb to 20th Feb 2023 at the GLS Primary and Secondary campuses. Every donation counts in the efforts to provide relief and support. Let's come together to make a difference.
---