Here the first 50 customers will get a free cup of coffee on International Coffee Day, Oct. 1st  
Mon 25 Sep 2023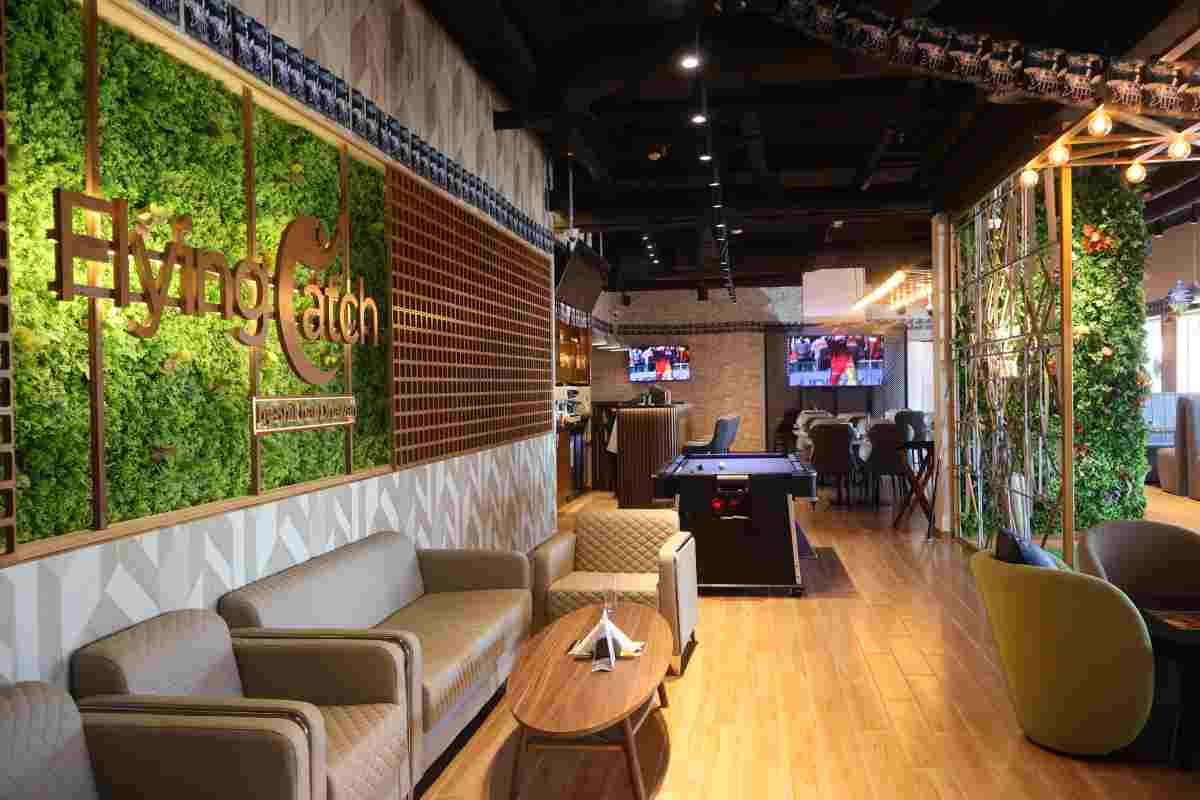 |
< 1
min read
Dubai: Coffee lovers, listen up! This coming International Coffee Day, savor a freshly brewed cup of your favorite coffee—on the house at Flying Catch by Shikhar Dhawan, a family Sports Cafe and restaurant. 
Nestled in the vibrant heart of Dubai, Jumeirah 1, be one of the first 50 customers to walk in on Sunday, October 1, and indulge in a perfectly crafted cup of artisanal coffee, customized to your liking. This unbeatable offer extends to one per person, ensuring that everyone's caffeine cravings are met. While you are there, indulge in the sporty ambiance, which includes a cricket pitch—a perfect backdrop for your Instagram feed—a huge 200-cm screen, multiple LED screens, a snooker table, dart boards, a foosball table, and more. 
Head over to Flying Catch with your loved ones to explore and join fellow cricket enthusiasts and share their love for coffee, yummy food, and the joy of sports.
Quick Deets:
What: First 50 Customers Get Free Cup of Coffee at  Flying Catch by Shikhar Dhawan on International Coffee Day 
When: October 1, 2023
Price: Free Cup of Coffee
Timing: 1 p.m. to 1 a.m.
Address: Beach Resident-1, Jumeirah First Plot No. 563, Dubai, UAE
Instagram: @flyingcatch_dubai
Related News: Dubai is a global hub for coffee trading with 615 businesses as per a new report
About Flying Catch by Shikhar Dhawan
Flying Catch by Shikhar Dhawan- an Indian left-handed opening batsman is a cafe to engages and connects the community over leisure and magical experiences and food. The café occupies a 3,000-square-foot space at Jumeirah 1. With multiple big-screen TVs, including a giant video wall, patrons can enjoy their favorite sporting events in high definition and surround sound from any seat in the house. But it's not just the sports; the menu at Flying Catch features an extensive selection of tasty bites, ranging from classic pub fare to innovative dishes.
---