Family luck fetches expat AED15 million
Tue 24 Jan 2023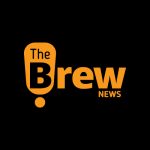 Brew Admin
|
3
min read
Friday the 13th turns lucky for Emirates Draw's latest winner
Filipino Expat's journey from Storekeeper to Millionaire with Emirates Draw
Dubai: In an unprecedented set of events, Russel Reyes Tuazon, from the Philippines, claimed the Epic AED 15 Million Grand Prize of Emirates Draw EASY6 again within 27 days of the first win. Emirates Draw EASY6 has now yielded two millionaires and looks forward to revealing many more.
The endearing story of Russel is one of resilience and persistence, finally bearing fruit. Being the second eldest among four siblings in a family of a humble background, Russel migrated from the Philippines to the UAE in 2008 at the age of nineteen, leaving behind his parents and siblings. He could only pursue education after high school due to family obligations and the state of finances. Despite the odds stacked against him, Russel refused to let his circumstances define him.
Also, read – Meet the man, who converted AED 15 to AED15 million in a week only
He began his career at the very bottom of the Food & Hospitality industry, working in restaurants and kitchens. However, he always maintained his goal to provide for his family and improve his situation. Working tirelessly, supporting his parents and siblings back home while building a life for himself in the UAE, he faced many challenges but never gave up on his dreams. Russel met the love of his life in the UAE, married and became a father to a 7-year-old boy. Even the pandemic could not dampen his spirit as he continued his pursuit of 'For A Better Tomorrow'. "I had to send my wife and child back to the Philippines when the pandemic began in 2019," he recalls. Russel presently works as a storekeeper for a Brazilian restaurant. Just recently, Russel's persistence paid off in a big way.
Russel's search for a better life has always motivated him to try new things. The 34-year-old explored different raffles over the past years and, just a few weeks ago, came across Emirates Draw EASY6 on social media and decided to try the Friday game. After creating his account on the 6th of January, Russel waited almost a week before his first participation. In his choice of six numbers, he remembers adding several important dates, including his date of birth, age, and the birthday of his son, sister, and mother. Last Friday, he received the call that changed his life forever- his first-ever win of AED 15 million.
He can now plan a better future for himself and his family and is determined to use his winnings to set up a business. He mentions, "My broad plan is to cease my job and instead perhaps open a company related to my line of work in food & beverage, but I have not worked out the details just yet." Most importantly, Russel's story is a testament to the power of hard work and determination. He encourages others to continue working towards their dreams, no matter how difficult the journey may be. "Keep trying to receive the unexpected because one day, it may just come true," he mentions.
When the result was announced on Friday, the 13th of January, at 9:17 PM, yielding an epic AED 15 million Grand Prize for Russel, he was already asleep. Emirates Draw's Winner Services team called him but didn't answer on the first attempt. When the team called again, Russel finally responded. "I found it very hard to believe what I was hearing, and I got overwhelmed," Russel recalls with a chuckle. He lost sleep and kept trying his wife's number all through the night, but since it was late in the Philippines, she was asleep and didn't answer either. Russel further narrates, "When I finally spoke to my wife in the morning and told her the news, she told me I had lost my mind. After I sent her a screenshot of the email notification, she finally believed me." It has been almost twelve days since his win, but Russel says the feeling has yet to sink in.
However, he is confident about the decisions that led to his win, "To get something extraordinary in life, you must be willing to make small sacrifices. For example, AED15 is nothing compared to its potential grand reward of AED15 million. When I came to this country as a teenager, I had no idea my life could change the way it did. I will complete fifteen years in the UAE this year and am blessed with AED 15 million!" Russel urges others to continue dreaming big, and it's only a matter of time until they bear fruit.
The epic AED 15 million Grand Prize has been claimed again in the past four weeks and is still up for grabs by a single person or group of people who match all six numbers. Try the Easy-to-play Easy-to-win game this January 27, 2023, at 9 PM UAE time.
The upcoming games will be live-streamed across Emirates Draw's digital platforms, YouTube, Facebook, and website. Be the next lucky winner and book your numbers early! For more information, call the toll-free number 800 7777 7777. Stay tuned for the latest updates on our social media platforms @emiratesdraw.
Emirates Draw expat million Emirates Draw expat million Emirates Draw expat million
---