Astrum Wireless Earphones ET410: Designer, Stylist, Comfortable, Powerful & Budget Friendly
Wed 08 Mar 2023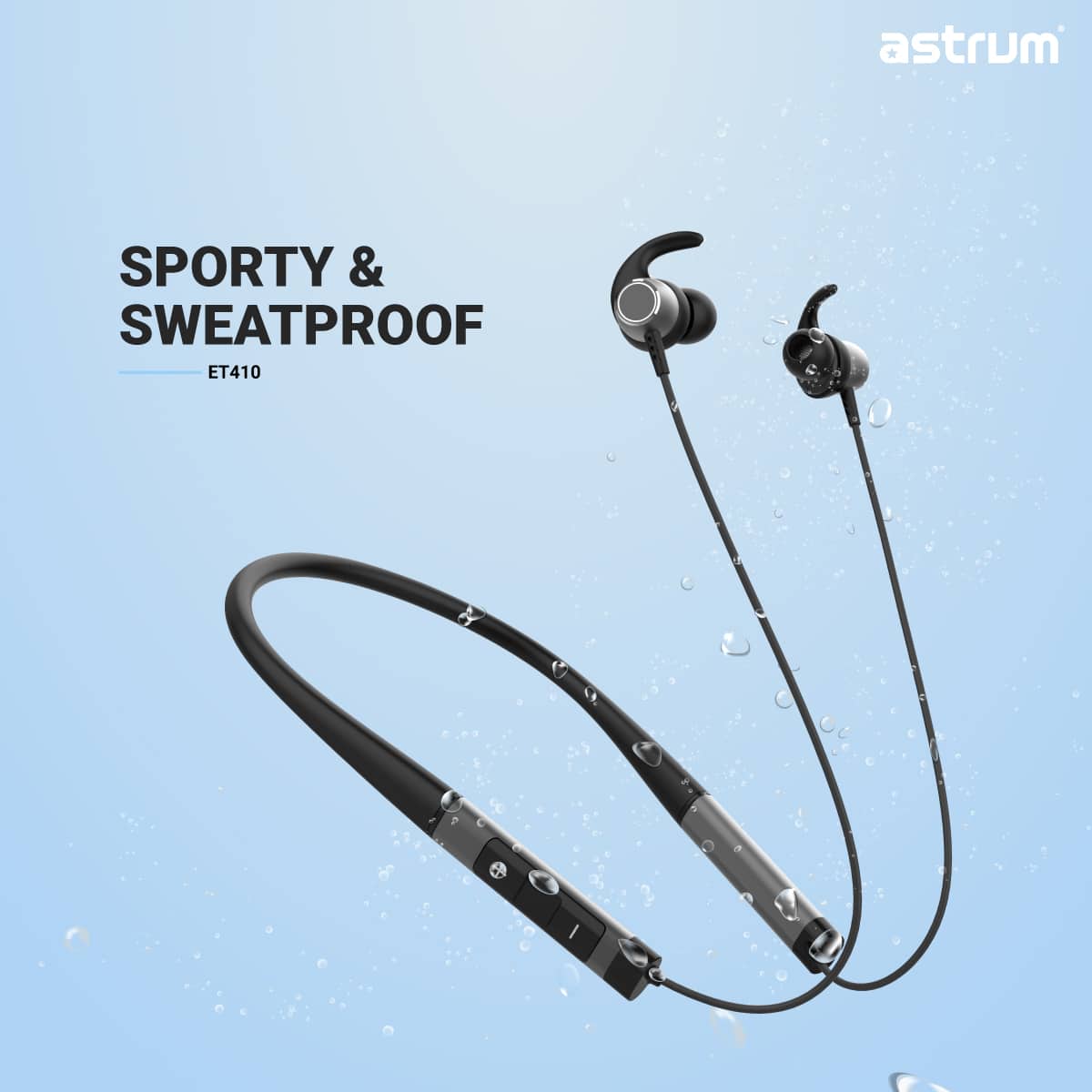 |
3
min read
Wireless earphones, a gadget that makes users' life easy and handy. Lots of earphones are available in the market, but as end-user, we always looking for stylish and well-performed earphones for our rushing routine. The Astrum Wireless Earphone ET410 is one of the best available earphones which comes in budget with a stylish touch and feel of a high-end gadget with its look and performance.
The Astrum Wireless Earphone ET410 offers the perfect blend of technical excellence, smart design, and superior audio quality. Its lightweight design offers comfort while providing superior sound quality. Its powerful 10mm drivers deliver deep bass and clear treble for cordless entertainment. The earphone has an in-built magnet that holds the two earbuds together when not in use, making them convenient to store. Additionally, with a battery life of up to 8 hours, this earphone offers long-lasting music playback. This earphone is perfect for those who want to enjoy their favorite music or podcasts with convenience and comfort.
The Astrum wireless earphone ET410 is an impressive and powerful pair of audio headphones that are designed to provide unparalleled sound quality and comfort. It comes with a premium design that is crafted with aluminum material, IPX7 waterproof rating, and 15mm drivers that ensure superior sound quality. Equipped with Bluetooth 5.0 technology, the earphones can deliver a highly stable connection for up to 15 meters. Additionally, its double-tapping design allows users to control music or answer calls easily. Furthermore, the earphones have dual dynamic speakers and AAC advanced audio coding support for an enhanced listening experience. With its stylish design, light weight of only 30 grams (approximately), long battery life of 9 hours of calling time, and 15 hours of playtime, the Astrum ET410 is truly designed for convenient use on the go. Furthermore, they offer quick charging to get you back up and running in no time even after prolonged use or when the battery is low. The ET410 provides an immersive listening experience making it ideal for all sorts of situations – from studying to exercising or even just casual listening.
Technical Specifications:
Bluetooth Connectivity – Bluetooth 5.0 technology
Weight – 30 grams approximately
Range – up to 15 meters
Charging Time – up to 1 hour
Calling Time – up to 9 hours
Play Time – up to 15 hours
Driver: 10mm dynamic drivers
Charging port: USB-C
Features:
Magnetic earbuds for safe storage and keeping them together on your chest, when not in use.
Superior in-ear design for comfort with angled supports (rubber extensions) to hold it tightly with ears and a comfortable wearing experience.
premium design that is crafted with aluminum material and silicon, which gives the rich look to earphones.
Excellent sound quality.
Lightweight & portable perfect for workouts and office.
Made of skin-friendly materials.
Slight tap to pick up the call or raise the volume.
What's in the box:
1 x Wireless Earphones
1 x USB-C Charging Cable
2 x Silicon Ear hooks
3 x Silicone Earbuds (S, M, L)
Also Read: Astrum Smartwatch M5: Budget-friendly, Lightweight watch that lasts for days
Keep in Mind, as we are reaching summer, don't leave it on the car dashboard or in the parked car for a long time.  Astrum Wireless Earphone ET410 is made of silicon, plastic, and other delicate materials, heat and high temperature are not good for the machine.
Where to buy:
To buy or check out the entire Astrum product line visit – Sharaf DG or Amazon or Tradeling
Tradeling is MENA's dominant B2B marketplace. Tradeling partnered with Astrum, a leading Hong Kong-based technology manufacturer, and has expanded their partnership to offer Astrum products on their website in the UAE. Astrum products are high-quality tech devices with lower prices.
Note: Tradeling is a B2B marketplace and as a wholesaler, the prices on the Tradeling portal require a minimum order.
---