Azizi Developments donates AED100 million towards the 1 Billion Meals campaign
Tue 11 Apr 2023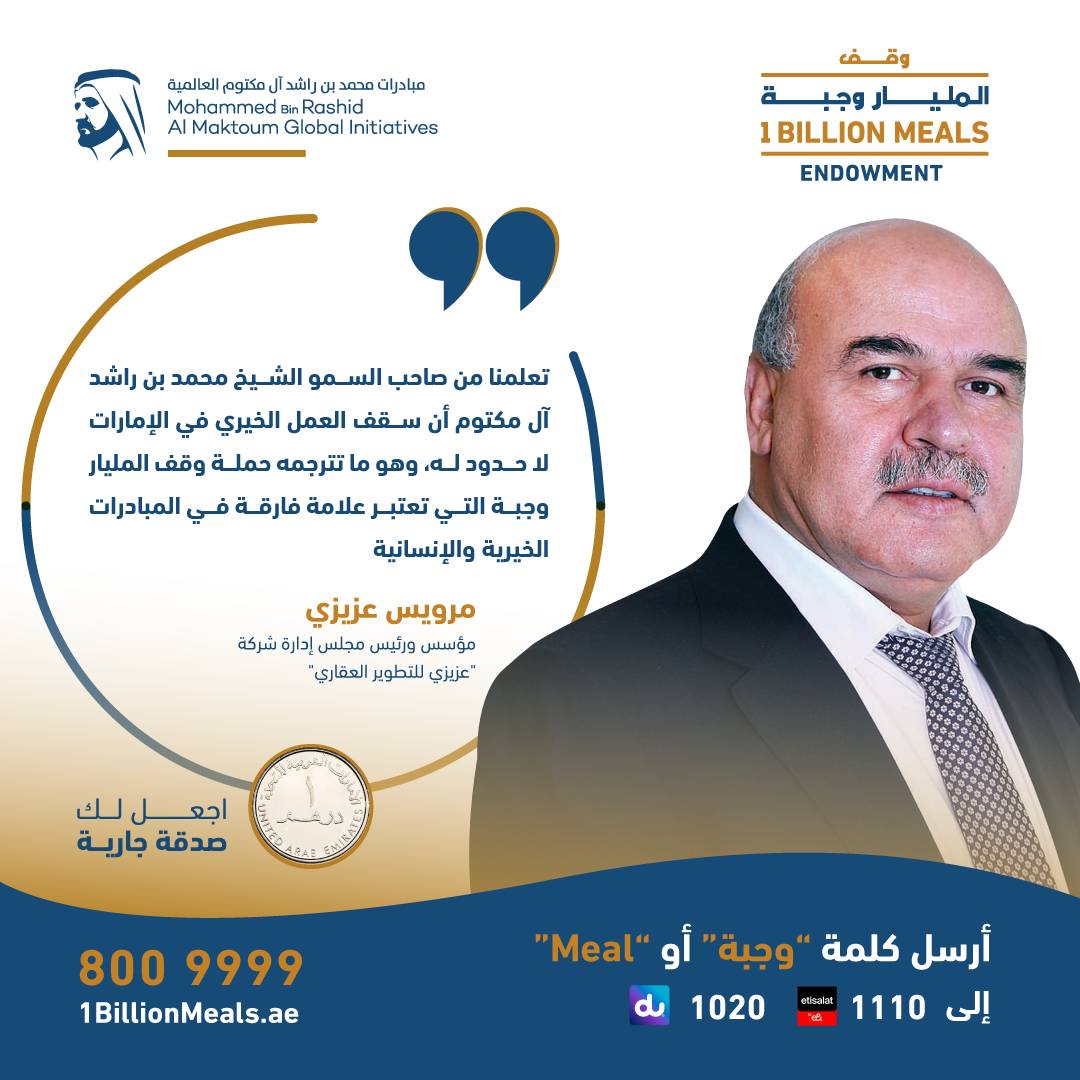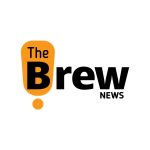 The Brew News Team
|
2
min read
Dubai: Azizi Developments has increased its contribution towards the "1 Billion Meals Endowment" campaign, launched by His Highness Sheikh Mohammed bin Rashid Al Maktoum, Vice President, Prime Minister and Ruler of Dubai, by adding another AED50 million, bringing the total of its contributions to AED 100 million. This makes it the largest individual contribution to the campaign, which aims to establish the largest sustainable food aid endowment fund.
Azizi Developments pledged to contribute AED 100 million over a period of 5 years to help achieve food security in underprivileged communities around the world.
Mirwais Azizi, Founder and Chairman of Azizi Developments, said, "Innovative and remarkable humanitarian initiatives, and the "1 Billion Meals Endowment" campaign, create a sustainable framework for positive change, which promotes quality of life, preserves human dignity and alleviates the suffering of those in need around the world.
"His Highness Sheikh Mohammed bin Rashid Al Maktoum taught us that charity efforts in the UAE know no boundaries, which is proved by the "1 Billion Meals Endowment" campaign, a key milestone that further enhances the UAE's humanitarian role on a global level."
The "1 Billion Meals Endowment" campaign aligns with the UAE's vision of institutionalising and sustaining charity work for the benefit of underprivileged communities. The food aid endowment fund planned under the campaign represents an open invitation for the world to join forces and work together towards achieving food security, as a key factor of social stability around the world.
Also, read – Here's how you can contribute to the 1 Billion Meals campaign
The campaign also represents a major shift in the way humanitarian and charity work is conducted, by adopting the model of organised group contributions and long-term planning to ensure sustained benefits.
The "1 Billion Meals Endowment" campaign continues to welcome donations and contributions to the endowment fund from institutions and individuals across five main channels including the campaign's website (www.1billionmeals.ae), as well as a dedicated call centre via the toll-free number (800 9999). Donations are also possible via bank transfers in the UAE dirham to the campaign bank account number with Emirates NBD (AE30 0260 0010 1533 3439 802). Donations via SMS give contributors the option to donate AED 1 daily through a monthly subscription, by sending the word "Meal" to 1020 for du users, or to 1110 for Etisalat by e& users. Those who wish to donate to the campaign through the DubaiNow app can do so by clicking on the "Donations" tab.
Azizi Developments 1 billion meals donation Azizi Developments 1 billion meals donation
---