Getting a Pfizer jab in Dubai? Here's all you need to know
Thu 24 Dec 2020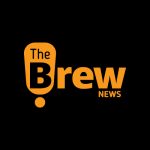 Brew Admin
|
2
min read
Dubai launched its "extensive" and "free-of-charge" vaccine campaign Wednesday after the first batch of Pfizer BioNTech shipment landed in the emirate.
Over the past 24 hours, several citizens have lined up fro the jab including staff and officials from Dubai Health Authority (DHA) and Dubai Police, as well as a senior Emirati citizen.
As per the DHA, here's all that you need to know before and after getting the jab:
How can I get the vaccine?
The first stage of the campaign launched by DHA focuses on certain priority groups. However, you can book an appointment through the DHA smartphone app or dial the toll-free number 800342.
Who falls under the 'priority group'?
Senior Emirati citizens (60 or above), individuals with chronic diseases and people of determination are given priority. Frontline workers from public and private sectors, as well as essential workers in other key profession will also be the first in line for a jab.
The vaccine will be made available free-of-charge to all individuals (UAE nationals or otherwise) who voluntarily wish to receive the shot. It is not mandatory for the citizens of Dubai.
Where can I get the vaccine?
The vaccines will be available at the following facilities:
Za' abeel Health Center
Al Mizhar Health Center
Nad Al Hamar Health Center
Al Barsha Health Center
Uptown Occupational Health Screening Center
Hatta Hospital
Can a person who priorly tested COVID+ and recovered still take the shot?
Yes, but they will only be allowed to take the shot three months after the date of infection.
Is it safe to receive the Pfizer vaccine alongside others (i.e: Influenza shots)?
Yes, but you will need to wait at least a month between the shots. You cannot take the coronavirus vaccine and a vaccine for another ailment within the same time frame.
DISCLAIMER: It is NOT SAFE to take a Pfizer BioNTech shot if you've already received an alternative vaccine for coronavirus (i.e: Moderna, Sputnik V, Sinovac etc.)
Am I exempt from PCR tests for travel or other purposes after taking the shot?
No. As of now, every UAE citizen is still expected to follow the COVID-19 policies and regulations in place.
Absolutely. The responsible prevention measures are to be taken seriously even after you receive a vaccine to uphold the general public health, especially ahead of the festive season.
The Pfizer BioNTech vaccine requires two shots between a three-weekly time frame to be administered fully. The second dose is generally scheduled 21 days after the first.
It is strongly recommended to complete the vaccination course and abide by the scheduled time to ensure that you derive the maximum benefit.
---