Viral Video: Video of a Mizo girl showing off her football abilities with heels
Tue 08 Jun 2021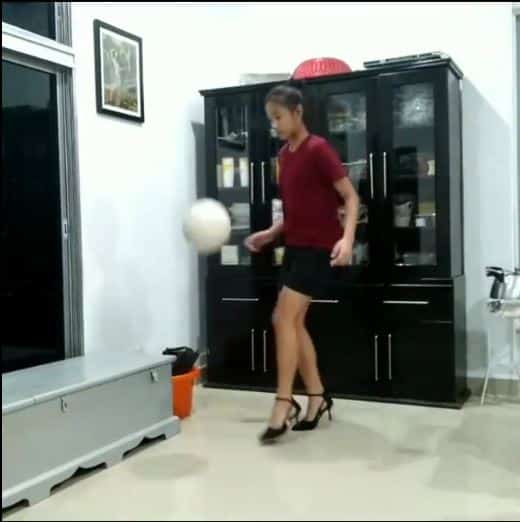 |
< 1
min read
A video of the performance of Cindy Remruatpui- A grade 10th student from Mizoram State in India is viral in social media, where she is showing her football skills while wearing her heels.
This videowas originally published on the footballer's Instagram page, was re-shared on Twitter by state's Sports Minister Robert Romawia Royte.
The video has gone viral all over social media and netizens are praising the girl for her football skills. The viral video caught the attention of the state's Sports Minister Robert Romawia Royte. He appreciated the girl for her talent and retweeted the video. "A talented young female football enthusiast Cindy Remruatpui from my constituency playing ball with pencil heel and showing 'How it's done'. Football is not just for boys, it's for everyone!" tweeted Royte.
The class 10th student, Cindy Remruatpui said, "I wanted to try it differently so that I might inspire people to do the same. Also, I wanted to show that everyone can play football whether it is a girl or a boy."
---