Sultan Al Neyadi does 'stellar' job for Saudi stem cell experiment in space
Thu 25 May 2023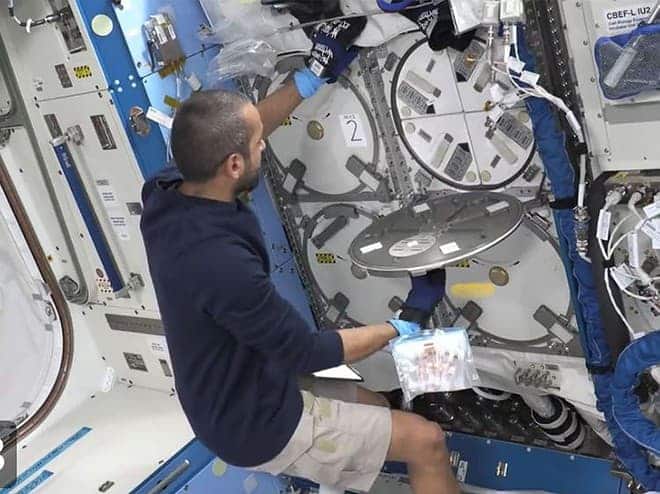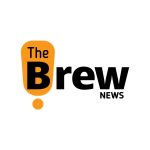 The Brew News Team
|
2
min read
Dubai: UAE astronaut Sultan Al Neyadi has jumped into action to help the space experiments of his two Saudi counterparts after formally greeting them to the International Space Station (ISS) on Monday.
The first Arab woman astronaut Rayyanah Barnawi and her colleague Ali Al Qarni joined The Sultan of Space, who is on the longest Arab space mission onboard the International orbit Station, to make up the largest group of Najmonauts (Arab astronauts) in orbit.
The three will conduct experiments on board the space station for eight days, along with Peggy Whitson and John Shoffner, the other two members of their Axiom Mission-2 (Ax-2) crew.
According to an update from the US space agency NASA, Al Neyadi, who turned 42 on Tuesday, has wasted no time helping them with their scientific investigations.
"In the middle of the new crew adaptation activities, there was still time for ongoing space science and lab maintenance activities," stated NASA.
It was added that the Stellar Stem Cells experiment, an Ax-2 investigation that aims to explore regenerative medicine treatments was set up by Al Neyadi.
Stem cell treatment, one of the most well-known forms of regenerative medicine, uses stem cells or their byproducts to encourage the repair response of sick, damaged, or wounded tissue. It is the next step in the transplantation of organs, replacing donor organs—which are scarce—with cells.
"Establishing In-Space Production of Stem Cell Therapies [Stellar Stem Cells (Ax-2)] on the Axiom-2 [Ax-2] private astronaut mission [PAM] evaluates the impact of gravity on terrestrial methods used to generate, proliferate, and differentiate stem cells into a variety of tissue types," said NASA.
According to NASA, understanding how stem cells develop in space could help solve some of the problems that now prevent the use of these cells as treatments in regenerative medicine. This investigation serves as a basis for more in-depth study of upcoming ISS flights.
"Understanding how microgravity affects the key aspects of stem cell growth and transfection/lipofection may help overcome some of the technical issues associated with stem cell proliferation and differentiation and establish the utility of growing cells in low-Earth orbit. Investigation results will guide the next missions and ultimately help develop a basis for regenerative medicine stem cell manufacturing technology on orbit."
Researchers can progress efforts in regenerative medicine on Earth while learning more about the effects of radiation and microgravity on the capability and health of human cells in space by investigating how microgravity affects the proliferation and differentiation of iPSCs in space.
---