Are you ready for IIFA 2023, They are…
Mon 22 May 2023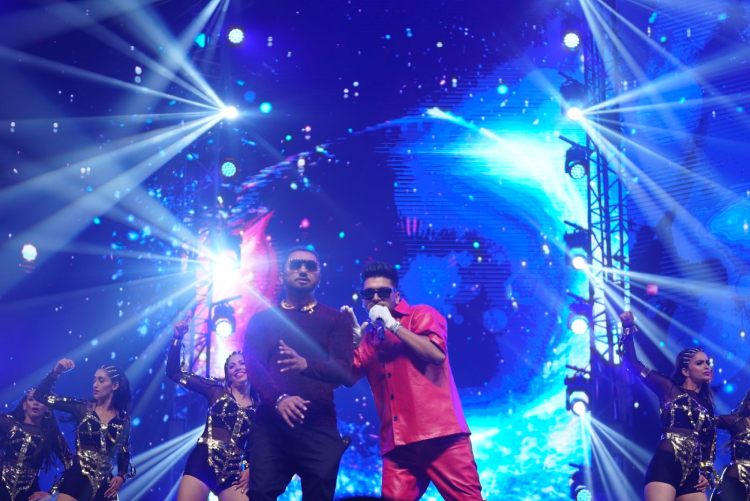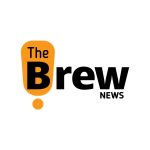 The Brew News Team
|
3
min read
YAS ISLAND, ABU DHABI, GEARS UP TO WELCOME IIFA BACK!
HOTEL W ABU DHABI- YAS ISLAND AND ETIHAD ARENA ALL LIT UP FOR OVER 120 CELEBRITIES, 240-PLUS MEDIA PERSONS AND THOUSANDS OF VISITORS BETWEEN MAY 25th AND 27th MAY
TICKETS ARE ALMOST SOLD OUT, 13,000 ARE EXPECTED TO ATTEND IIFA AWARDS AND UP TO 10,000 WILL PACK IN IIFA ROCKS
MORE THAN 65 SUITES AT W ARE BEING CUSTOMIZED FOR CELEBRITY GUESTS
RESTAURANTS RUNNING DINE-AND-DRAW CONTESTS; DINERS CAN WIN FREE TICKETS TO THE SHOW WHILE IIFA TICKET HOLDERS GET DINING DISCOUNTS
NABILA TO HOST MASTERCLASS AND ZERO MAKEUP LOUNGE AT W HOTEL WITH HER TEAM OF OVER 60 MAKEUP ARTISTS AND HAIR STYLISTS
AN ONLINE VISITOR GUIDE HAS BEEN CREATED WITH DETAILS OF THE ENTIRE IIFA WEEKEND
Abu Dhabi: For the second successive year, Yas Island is hosting one of the biggest calendar events of the year and in preparation for the 2023 Shobha IIFA Weekend and NEXA Awards Abu Dhabi's favourite holiday destination and entertainment hub is all decked up. Stakeholders and destination partners, the Department of Culture and Tourism—Abu Dhabi (DCT Abu Dhabi) and Miral, Abu Dhabi's leading curator of immersive destinations and experiences, in strong support of the IIFA team, are all set to welcome over 120 celebrities from across the globe, along with a 240-plus delegation of media persons and thousands of visitors.
Tickets to the eagerly-awaited three-day extravaganza, from 25th to 27th May, are almost sold-out. An audience of around 13K is expected to attend the Nexa IIFA Awards and up to 10k for Shobha Realty IIFA Rocks. A crew of 200-plus has come together to deliver this mammoth production over a record of five days. NEXA continues as the title sponsor for the seventh consecutive edition. It is joined for the first time by Shobha Realty, the title sponsor of the IIFA Weekend.
'W Abu Dhabi- Yas Island' is the official host hotel for IIFA 2023. A 10-minute drive from the Abu Dhabi International Airport and 15 minutes from the City Centre, this world-class facility is unique in that it is set half on land and half in water and directly overlooks the Formula 1 racing circuit. Hotel W is all lit up, as is the Etihad Arena. The Nexa IIFA Awards, as well as Shobha Realty IIFA Rocks, will be staged at the Middle East's largest state-of-art indoor entertainment venue, a part of the picture-perfect Yas Bay Waterfront.
On the list are a number of Bollywood A-listers, including Salman Khan, Kamal Haasan, Hrithik Roshan, Anil Kapoor, Abhishek Bachchan, Varun Dhawan, Rajkummar Rao, Vicky Kaushal, and Fardeen Khan. The actresses who have confirmed their participation include Alia Bhatt, Kriti Sanon, Jacqueline Fernandez, Rakul Preet Singh, Dia Mirza, Nora Fatehi, Mrunal Thakur, Mouni Roy, and Genelia D'Souza who will be accompanying husband Riteish Deshmukh. Over 65 suites at Hotel W are being customized, with personalized messages and décor, and the best of amenities, so the celebrity guests feel completely at home during their stay.
That there is plenty of food for thought is evident from the fact that restaurants across Yas Island and Abu Dhabi are running dining & draw contests. Diners get a chance to win tickets to the biggest celebration of film, music, fashion, and culture. Some outlets are also offering dining discounts to IIFA ticket holders.
Culinary experiences with an Indian celebrity chef are also being planned and multi-cuisine a la carte menus are being curated and celebrity DJs are flown in for 'Starry Nights'.
Shopping arcades and stores at the Yas Mall which is walking distance from Hotel W, are showcasing exclusive ranges of the world's top brands. Guests can also shop for couture apparel and designer accessories from the 'InstaRunway'.
Nabila continues as IIFA's official makeup and hair partner. The beauty guru and entrepreneur who has glammed up several celebrities will be hosting a Zero Makeup Lounge at Hotel W. Nabila's signature makeup collection is a huge hit globally and the Lounge offers the lure of product sales and expert advice from her makeup and hair beauty advisors. The makeup artist and stylist who kickstarted her career in a makeshift 8×8 salon in her home in the 1980s and is an international icon today will also be hosting a Masterclass to showcase on-and-off screen looks. She has a team of over 60 makeup and hair stylists who will style guests over the weekend.
A dozen iconic locations and attractions across Greater Abu Dhabi have been identified for shoots of the IIFA televised show that commands a viewership of over 800 million worldwide. A logistics plan to manage the marathon fleet of 130 cars that will drive the IIFA contingent around is in place. Seventy-five volunteers have been recruited and trained to join 'Friends of IIFA', a legacy-driven educational initiative. An online Visitor Guide has been created with details of the entire IIFA Weekend (Link to Guide – https://online.flippingbook.com/view/758063174/).
Since June 24, 2000, when the first award was staged at the Millennium Dome in London, IIFA has brought the world together in a celebration of cinematic excellence. This year, once again, it will take Indian cinema, music, fashion, and culture to the world and Abu Dhabi is already celebrating.
FOR MORE DETAILS VISIT
● IIFA Website www.iifa.com
● IIFA social media handles:
● Instagram – https://www.instagram.com/iifa
● Twitter – https://twitter.com/iifa
● Facebook – https://www.facebook.com/IIFA/
For further queries, contact: Wizspk Communications |PR [email protected]
---