Thousands of 'QAnon-ists' pulled off Facebook, Instagram
Thu 29 Oct 2020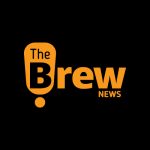 Brew Admin
|
2
min read
In an update to a blog post discussing Facebook's Dangerous Individuals and Organisations policy, the platform this week dropped the figures associated with QAnon, a far right, extremist conspiracy network, and the removal of all accounts linked with the ideology.
According to policy, the company has removed 1,700 Pages, 5,600 Groups and around 18,700 Instagram accounts "representing QAnon" since August, when it first began cracking down on QAnon content. 
The social media giant has also provided insight on those numbers, underscoring that while the QAnon Instagram accounts were larger in numbers than Facebook Groups related to the conspiracists, the Groups had mass followers, with figures charting higher than the Instagram accounts. 
Facebook defines QAnon as a "violence-inducing conspiracy network" under its policy. They originally prohibited the pages and groups only if they promoted violence, but broadened their reach to outright ban the network off all its platforms in early October.
The QAnon conspiracists maintain the ideology that US President Donald Trump is secretly a saviour battling a global satanic pedophile ring made up of Hollywood elites, Democrats, and others. Regardless of the fact that the claims are completely unfounded, the believers have engaged in slander and harassment campaigns against those it believes to be part of this "cabal" that Trump is supposedly fighting.
Facebook has in its campaign to drive all radicalism off its grounds, also identified over 600 militarised social movements on its networks. The company has so far removed around 2,400 Pages, 14,200 Groups, and about 1,300 Instagram accounts that the militarised movements ran.
As perhaps, in an expected end result, the platform has also inadvertently removed several accounts that were mistaken for hosting radical content, one example being its removal of a Fallout gamer group earlier this month with the word 'Militia' in its name. After the group took to Twitter to decry the unfair suspension, Facebook quickly moved to reinstate the Page and its admin accounts. The group then, practising caution, scrapped the radical term from its name.
Regardless of the recent actions against QAnon, misinformation and hate speeches still run rampant on social media, with every big-name platform keeping a hawk's eye out for content that was potentially misleading and designed to spread incendiary information.
Earlier this week, Twitter flagged Trump's tweet as "disputed" after the POTUS took to the platform to employ mistrust of the mail-in ballots and the credibility of the vote cast through them ahead of the upcoming election day.
[Sourced from Agencies]
---