The palace within you: A book to detox and nourishes you and your home
Tue 20 Jul 2021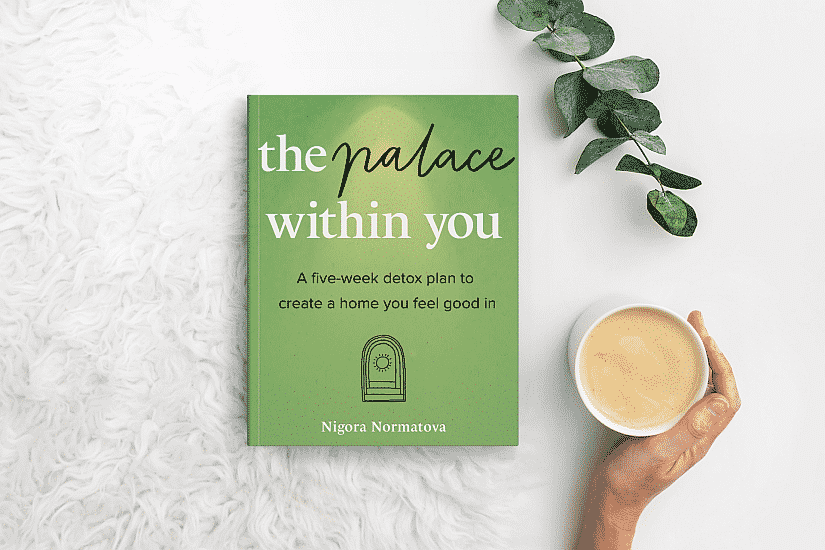 |
2
min read
Is your home just the place where you sleep and charge up your phone?
Or is it a cocoon where you connect to yourself, recharge your batteries and find strength and peace?
Dubai: At a time when we are all spending increasing amounts of time at home, the new book 'The Palace Within You', from Dubai's premier alternative publishing house, The Dreamwork Collective, promises to deliver a timely educational guide on how to detox and nourish you home.
Author, health coach, and founder of Eat The Sun Global, Nigora Normatova, decided the time was perfect to release her latest book. She says: "The Palace Within You" was born out of a realization that the root cause of many people's health concerns was associated with being brought up in an unhealthy environment with an unhealthy diet."
While acknowledging the importance of diet as the key to good health, Nigora's new title discusses the equal importance – that most of us don't concern ourselves with – "of air quality in your home, the clutter in your rooms, the choices you make while grocery shopping, the products you use to clean the house, and, of course, the products you use for your own skin."
The accessible guide is broken down into easily implemented tips and tricks and designed to be studied over a carefully curated five-week program, or at your own pace.
Says the author: "No matter the size of your house, it deserves to be the palace where you rest, repair, and re-energize. As you make the shifts within your home, you positively contribute to the health of our planet. This book is an all-time guide for inviting health, prosperity, and joy into your beautiful home."
"The Palace Within You" takes a step-by-step approach to clear each corner of the home, and how to nurture it instead, to invite in healthy and positive emotions. The program's tasks can be done together as a family or alone.
Tajik-born global citizen Nigora Normatova lives in Dubai, where she relentlessly pursues her passions, which include raising awareness of lifestyle medicine, bringing education and empowering tools so that people can reconnect with their bodies, use food as medicine and really find the thrill in living. She is a certified health coach, yoga instructor, personal trainer, international author, and founder of Eat The Sun Global – an online platform that delivers creative courses in health and movement.
To celebrate the launch of her groundbreaking book, Nigora is offering the first 100 purchasers of the title free access to eatthesunglobal.com for three months.
The book is likely to offer the most appeal to people who care about health and sustainability, who are looking to learn more and take their daily practices to the next level.
The book is available via UAE publisher, The Dreamwork Collective, here, and all good booksellers.
Purchase link: https://thedreamworkcollective.store/products/thepalacewithinyou
---