Salam Madrasa Hindustani: A movie to break the perception of Madrasas
Wed 02 Jun 2021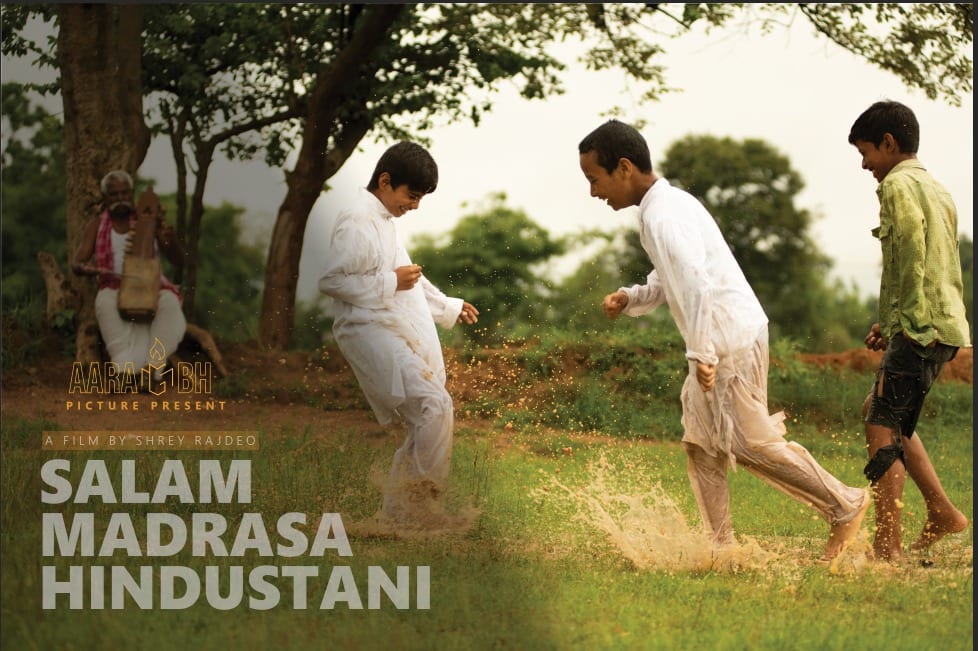 |
4
min read
The term "Madrasa" comes with a perception, either biased or unbiased. That is the irony of South Asia's largest education network. Because of biased media reports and closed doors of these institutions, in general, their contribution to society is not fairly evaluated. Aarambh Pictures, a Mumbai-based production house started by two friends Nishant Jaiswal and Shrey Rajdeo, picked this challenge and through their first movie "Salam Madrasa Hindustani" trying to bring a clear picture of Madrasa's educational activities and their contribution to society.
Salam Madrasa Hindustani's trailer and music were launched in Dubai's iconic Burj Khalifa in May 2021 and it was the first film to launch its trailer in Dubai post the global pandemic.
Talking to The Brew, Shrey Rajdeo told, that as a debutant director, it was a challenge for me to release fair content on this sensitive topic.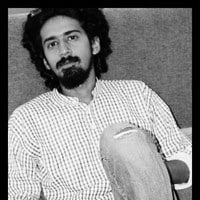 Q– As it is your first movie, which incident which ignite you to pick this subject?
A- I have heard a lot about Madrasa and I felt that without knowing the fact we have become judgmental. So I started visiting Madrasa in India and I thought I should write and make a film on these institutions.
Q- How was the response from Madrasas in general and how did you plan your research on this issue?
A- The response from Madrasas were overwhelming and I appreciate their support, I even shot the film in one of the Madrasa in Ranchi.
Q- What was your perception or your friend's perception about the madrasas before the shoot?
A- Everybody has their own perception and I should not comment on that. But I and my producer Nishant Jaiswal were confident on the topic and we decided, no matter what happens, we will make it happen.
Q- How difficult was to convince your team to pick this out of the league topic?
A- It wasn't difficult to convince people to be in the team, rather it was difficult for me to convince them that the movie would work as it was my first film.
Q- This movie is going to a bridge between India and Pakistan also, where the Pakistani artist is part of your team. What are your future plans with them?
A- Art and sports have been a bridge between many countries. This film has been shot in India and is based on Madrasa. I have plans to take this film to the international film festival and then for the theater or OTT release. I have already finished my second film and its post-production work would be finished soon. We are planning for the third project now.
Q- Tell me about the main character in the movie, and as by trailer it seems the background of UP and Bihar. How you designed the background and location for the shoot?
A- There are no such main characters, everyone in the film plays an important part as every character has something which connects them to the story. The kids are fabulous, Bantu is played by Yuvraj, Ali played by Sharjil and there is Imran being played by Anas.
Yes, the background was set in Jharkhand. We shot almost in real locations to give the real feeling and texture.
Expectations always lead to disappointments, as I'm expecting them from others. I alone can't bring the change but I have changed and my way of thinking towards Madrasa is very different and I appreciate their efforts towards education, kindness, and humanity. I wish people must visit Madrasa and see its beauty which they will definitely come to know through the film.

Shrey Rajdeo
Q- As a newcomer is it a big challenge to start your career from an art movie, not with a commercial one.
A- It's always a challenge to start something new. There had a struggle but we worked on it and we as a team are happy that we have made something better.
It's a film which people would definitely see in the theaters too. It doesn't mean if I put the film in festivals, it becomes an art film. A film with a nice story is always appreciated everywhere. A film is a film, it depends on people how they take it.
The film has already been selected at The Lift-Off Sessions, First Time Filmmaker sessions, and FlickFair international film festivals.
Q- How you connected these projects with international artists, and please tell me about their engagement?
A- The film introduces Sonia Majeed as the lead vocalist who is also a music sensation and young female singer from Pakistan and based in Dubai and Imrana Majeed as co-producer. The project has been supported by actors and team members from Qatar, a singer from Dubai, and a studio from Kuwait. Besides India, a part of the film was shot in Qatar, with Arab actors.
Q- What was the biggest challenge for you in this whole project and what are your upcoming projects?
A- The biggest challenge was to make it happen with pure intention. We did it. The upcoming projects are Saathida which is in the post-production stage. Meanwhile, we are also planning for the third project which would be big with some big names from Bollywood.
About the movie: "Salam Madrasa Hindustani" has been selected for international festivals such as Lift-off Sessions, London (2019, 2020); First-Time Filmmakers Session, London (2019) and has been a finalist at FlickFair, an online film festival platform. It was in the Viewing Room Library at Film Bazaar, Goa, India (2019).
The movie is a heart-warming tale of 2 kids studying at a rural Islamic school (madrasa) in India, Ali and Imran. They make friends with the ragpicker, Bantu, while playing. Bantu wants to go to school. Maulavi from Madrasa manages to convince Bantu's father to let him study in the school. After few days, the Bantu goes missing. Maulavi also goes missing. The blame for the disappearances falls on Maulavi and the madrasa. Shahid, Maulavi's son, who has come to India from Qatar, begins searching for his father.
Ultimately, Maulavi is found lying on the ground in the marketplace. Instead of enquiring about the matter, he is treated as the cause of the Bantu's disappearance. Maulavi requests Shahid to look for Bantu and bring him back. He says the madrasa stands for education and humanity. Shahid continues his search for Bantu. He wants his father and the madrasa to be cleared of the charges. Will he be able to save the madrasa and his father from the allegations? That is the crux of the film.
---