Push the Sky Away: experience the lockdown on screen
Thu 22 Jul 2021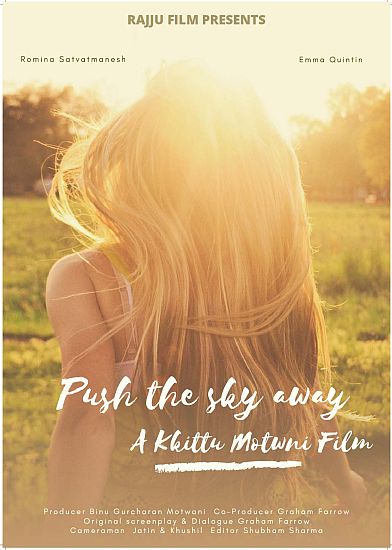 |
4
min read
Kkittu Motwni, an FTII director, makes her directorial debut with the short film 'Push the Sky Away'. She is a Dubai-based Director and has directed various videos under the labels Colorbar Creatives and T-Series. One of her most notable projects was the 'Das Ki Karan' music video where she directed renowned Indian artistes Neha Kakkar, Tony Kakkar and Falak Shabir.
Graham Farrow, an award-winning writer from London discussed film and theatre in general with Producer and were interested in the projects that each had undertaken.  Both were interested in the possibility of producing a short film which Graham had written and he was extremely keen to work on it.   As someone who loves to watch as much international film drama as possible, the team was formed hugely intrigued by the notion of making a piece of film with an international cast and crew.
Push the Sky Away, is a special film as it revolves around time spent during the lockdown, which is still fresh in the minds of the audience. The director has taken inspiration from her own lockdown experience and wants to share her story on the big screen. She believes the audience will feel a strong connection with the characters and story of the film and its very real nature. The film sketches the relationship of a mother and daughter and their struggles of loneliness during the lockdown, which each of us has felt during the pandemic. A story about pain and enduring it. This story will highlight the irreplaceable power of FAMILY.
'Push The sky away' has a Sanskrit meaning also titled 'Aakashat Dakeytu' in one of their amazing posters. The poster has been revealed on social media portals and people are already excited to know about this.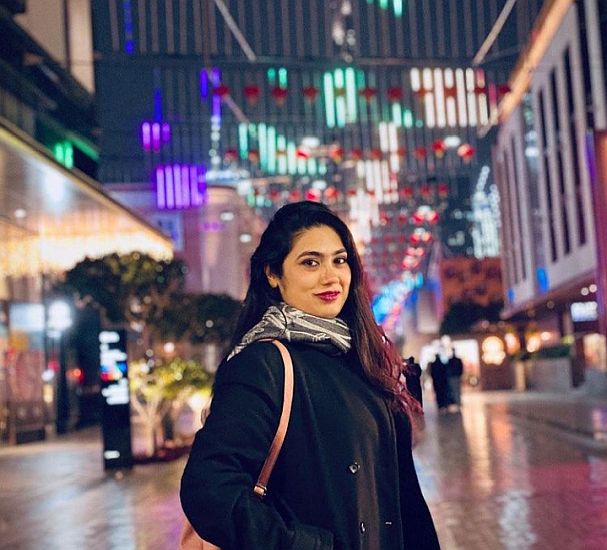 Kkittu aims to make a mark in various international film festivals with this new venture. She has always trusted in the power of the camera and is passionate about the charm of visual arts. She also has plans to make better films and venture into feature films soon.
The next step was to put together a team of hungry and skilled production staff to bring the production to life.
The short film is scheduled to be shot in Dubai in the coming days. Under the banner Rajju Films based in India, it is to be produced by Binu Gurcharan Motwani with Graham Farrow on board as co-Producer. The cast includes Emma Quintin, an internationally recognised actress best known for playing the role of Bella in Twinnies, The award-winning children Television program produced by the BBC, and Romina Satvatmanesh who is one of the most talented young actors based in Dubai who loves to explore her inner skill with acting and hard-hitting performance. Jatin & Khushil are two young and very talented aspiring directors of Photography. Shubham Sharma is an editor of the film who has already edited one feature film which is currently into the festival. The whole team is excited and all prepared to roll the camera soon.
Dubai holds a very special place in Graham's heart.  His father was a director of Spinneys Catering Group and he had the great pleasure of living in Abu Dhabi as a child.  They arrived in 1972 in a very different country to today and it was the best time of his life. His father was transferred to different cities across the globe and he was located in Dubai from 1978 to 1980.   Graham used to visit his parents in Dubai on school holidays from his boarding school in England and loved every moment.  They lived in Jumeirah and his best friend lived in Jebel Ali.  His years in the Emirates were the best years of his life and it is a dream come true for him to have a film that he has written is to produced in Dubai.  The whole team looks forward very much to be in town for the premiere of the film.  It will be Graham's first visit to the Emirates since 1984 and he knows that his father would be very proud and excited.
It is always a huge thrill for Graham to have his work produced in other countries.  He has been very fortunate to be in the audience to see productions of his stage work in different cities, including a trip to Istanbul in 2018 where the brilliant company Duru Tiyatro staged his award-winning stage play 'Talk about the Passion' to sell-out audiences.
Talking to The Brew Kkittu Motwni reveals that the post-production work would be done way back in India as her prominent technical team is there. Once the film is ready,  apart from the various film festivals, the director has plans to premiere the film in Dubai and London. She is all set to go on the floors with her team to win accolades.
Kkittu shares one of her favorite lyrics from her playlist, "It's like if you feel you got everything you came for and If you got everything and you don't want no more, You've got to just keep on pushing it 'Push the sky away" and she thinks life has been a beautiful journey every day so far making its way to the destination with a lot of aspirations and inspirations with tremendous energy and efforts which keeps her happy all the time.
---