Indulge in these special Navratri Special Thalis across the UAE
Mon 26 Sep 2022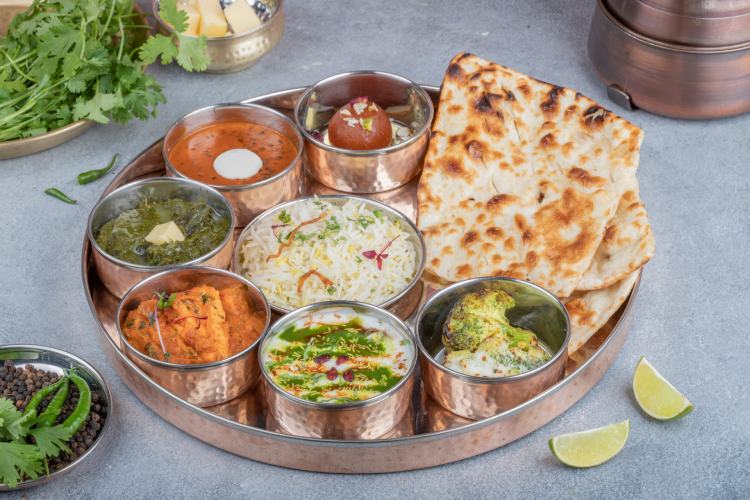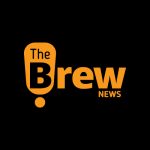 Brew Admin
|
4
min read
UAE: The region's multicultural population means that there are a variety of festivals and occasions celebrated throughout the year. Navratri is one such festival celebrated with fervour and excitement by the Hindu community in Dubai. Navratri translates to 'nine nights' and as the name suggests, is celebrated across nine nights and ten days. The Navratri 2022 dates in Dubai are from September 26 to October 2.
Dubai celebrates this festival with a variety of events including popular Garba dance nights and lifestyle exhibitions selling traditional jewellery and dresses.
During Navratris, many people abstain from eating non-vegetarian food and enjoy the special Navratri food in Dubai. These thalis comprise special snacks and dishes made of tapioca pearls, millet, quinoa and buckwheat.
Take a look at where you can find the most delicious Navratri food + Vegetarian thali for those who are not observing the Navratri fast but are looking for tempting Veg options. 
This Navratri, indulge in Sagar Ratna's Unlimited Navratri Thali.
This festive season of Navratri, Sagar Ratna, a pure vegetarian Marwari cuisine, specialising restaurant has arrived with their Navratri Thali. This thali includes 2 flavourful and aromatic curries of the day, 1 nutritious Sabudana Khichdi and 1 Sabudana Vada, crisp French Fries, Kuttu Aata ki Puri, and the mellow tasting Salad and Raita for a perfectly balanced meal. Finish your thali on a sweet note with flavour-filled Ras Malai. This scrumptious Navratri Thali with mouthwatering dishes is only AED 27 per person. And the best part, you ask? It's Unlimited! Keep on filling your plate and your appetite. This Navratri Thali is available at all three outlets of Sagar Ratna, namely, 34GX+W35 – Jumeirah Lake Towers, Oud Mehta Building and the newly opened Techno Hub in Silicon Oasis.
Quick Deets
What: Unlimited Navratri Thali at Sagar Ratna @27 AED pax
When: During Navratri Season
Price: AED 27 per person
Address:
-34GX+W35 – Jumeirah Lakes Towers – Dubai – UAE – +971 4 453 3364
-Oud Metha Building – Oud Metha Rd – Dubai – UAE – +971 4 379 5493
-Techno Hub – Silicon Oasis – Dubai – UAE – +971 50 756 5877
Instagram: @sagarratnadubai
Celebrate This Auspicious Occasion of Navratri, with Peppermill's Special Set Menu and Navratri Combo
This festival of Navratri is a harbinger of emotions, proximity and devouring delicacies. Peppermill – a casual dining restaurant, is giving the excitement of the opportunity to dance to the beats of Dandiya.
To celebrate and honour the Mother Goddess in all her manifestations during the auspicious festival of Navratri, Peppermill has curated a Navratri menu, that allows you to gorge on scrumptious dishes.
Indulge in traditional dishes including favourites such as Aloo Ki Sabzi (29), Arbi Ki Sabzi (29), Himalayan Style Curry (25), Jeera Aloo (25), Dum Sabudana Pulao (25), with the imli-based masala – Khatta Meetha Kaddu (25), Palak/Beetroot Raita (18) and Kuttu Ki Puri (9). And to end the decadent meal at a sweet halt – Makhana Kheer or Lauki Halwa (18).
Not in the air to dine out? Get the Navratri Combo which consists of Aloo Sabzi, Paneer Makhani, Arbi Ki Sabzi, Sabudana Pulao, Palak/Beetroot Raita, Kuttu Ki Puri, Puri and Lauki Halwa. All this for only AED 49. This Navratri Combo is available only on delivery.
This promotion is only available from 26th September to 2nd October at a few of their numerous outlets. In Dubai, head to The Dubai Mall, Dubai Festival City and Dubai Festival Plaza. In Abu Dhabi, head over to Al Wahda Mall and Laung By Peppermill for an exciting culinary journey.
Quick Details Navratri Special Thali Dubai
What: Navratri Special Menu and Navratri Combo
When: 26th Sep – 2nd Oct
Price: AED 49 for the Navratri Combo
Address: Dubai: The Dubai Mall, Dubai Festival Plaza & Dubai Festival City
Abu Dhabi: Al Wahda Mall Extension, Laung by Peppermill
Instagram: @peppermill_uae
Contact Details:
Dubai Mall: 043327337
DFP: 048806676
DFC: 045917155
Al Wahda Mall: 025460144
Laung by Peppermill: +971 2 886 8877, +971 56 996 5750
Celebrate Navratri With Khau Galli's Navratri Thali
Khau Galli, a quirky Bollywood-themed restaurant in JLT, presents you with the Navratri Thali. Celebrate this auspicious occasion with the Navratri thali that includes Shahi Paneer, Pumpkin Sabzi, Aloo Jeera, Kuttu Puri, Sabudana Khichdi, Sabudana Vada, Banana Chips, Curd, Samak Kheer and Cut Fruits. The dishes included in the thali will be changed daily with different Sabzis and Starters and Dessert, alternating between Samak, Sabudana, etc., to give you more options and break the monotonous cycle. Indulge in this Navratri Thali only for AED 32, available throughout all their branche
Quick Deets: Navratri Special Thali Dubai
What: Navratri Thali Offer
When: 26th Sept – 2nd Oct 2022
Price: AED 32
Address: Fortune Executive – PL 2&3, lake level – Cluster T – Jumeirah Lakes Towers – Dubai – United Arab Emirates, Mall of Emirates & Ibn Battuta Mall
Instagram: @khaugallidubai Navratri Special Thali Dubai
Contact: +971 4 589 6525
This Navratri, Indulge in Dhaba Lane's Unlimited Veg Thali Offer at Just AED 40
The homegrown Punjabi restaurant – Dhaba Lane is here with their Unlimited Veg Thali offer.
The auspicious Navratri season is arriving soon, and as we speak, many of us pledge to practise restraint but not necessarily observe the fast. However, restraining is just as difficult. You might need to abstain from meat, but nobody said you can't have the best Veg Thali prepared exclusively for times like these!
Priced at only AED 40 this Thali offers you delectable dishes such as the savoury Papdi Chaat, the Indian style sautéed Tandoori Brocolli, the vegetarian's favourite ingredient dish Paneer Taka Tak, scrumptious Kadi Pakoda and the Indian staple Dal Makhani. Pair these mouthwatering dishes with Biryani Rice and fluffy Naan. End your vegetarian feast with the all-time favourite, which nobody has ever said no to – Gulab Jamun!
---