In Pictures: BAPS Hindu Mandir taking shape and setting the example of religious harmony, architecture, and grandness in UAE
Tue 12 Jan 2021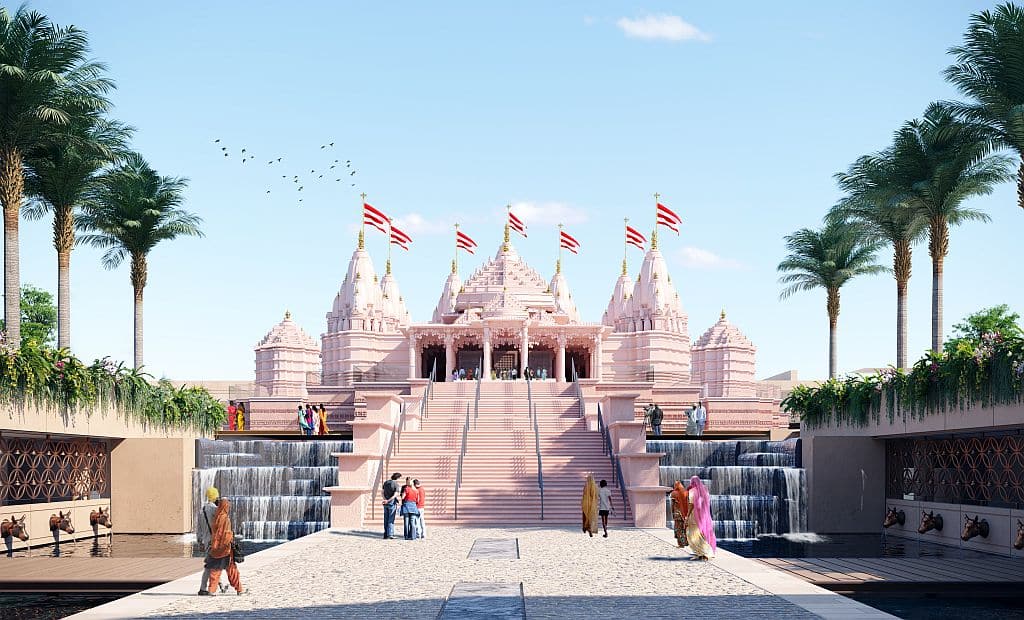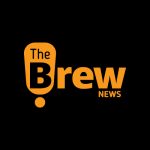 Brew Admin
|
3
min read
BAPS Hindu Mandir will be an example of the UAE's mission of happiness and harmony by helping to foster love, tolerance, understanding, and peaceful coexistence.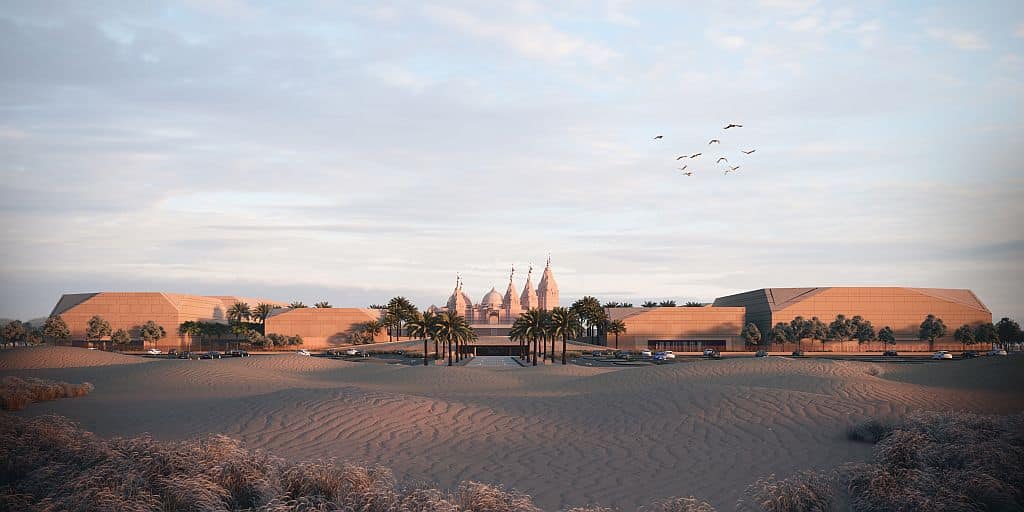 The area of the first Hindu temple in Abu Dhabi will come up on 55,000 square meters (13.7 acres ) of land. The parking Area of the Mandir will be on 13.5 acres of land. Mandir complex and parking area all together will make the total area of 27 Acer.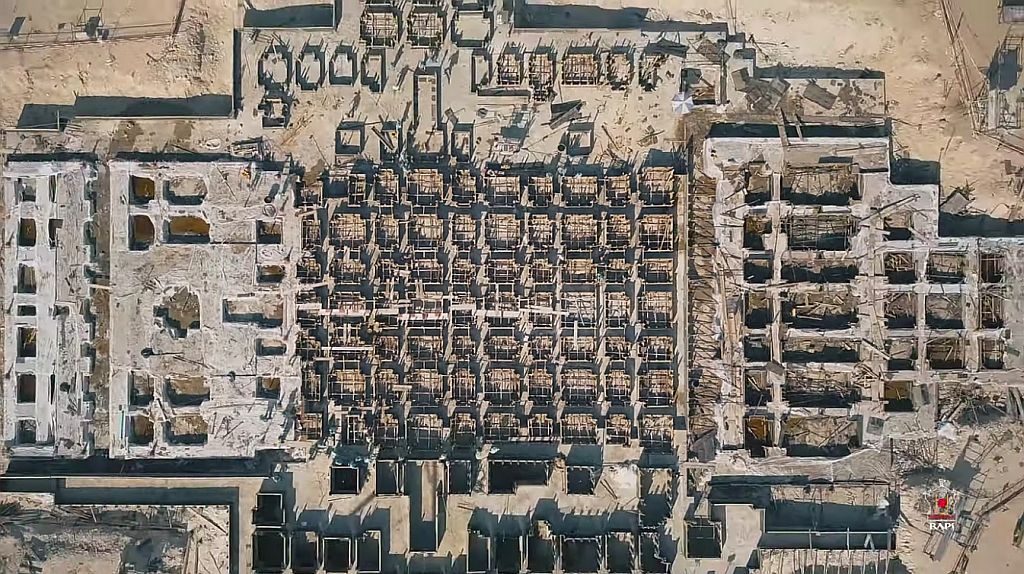 The temple complex will also include a visitors' center, prayer halls, exhibitions, learning areas, library, and sports area for children and youth, thematic gardens, water features, a food court, book and gift shop, and other facilities.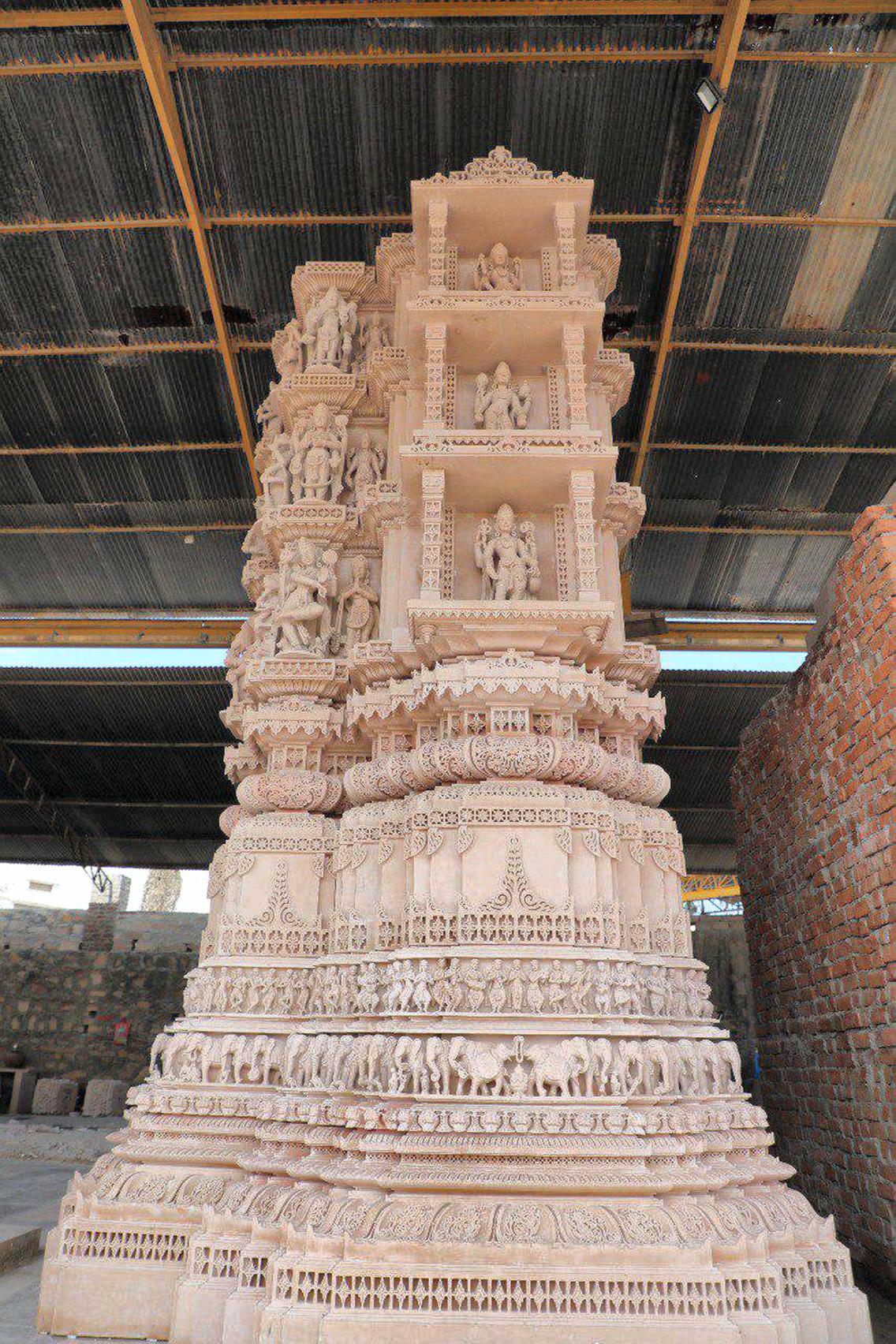 The temple will have seven spires and five domes. The seven towers representing the seven emirates in the UAE will come up on a 13.7-acre piece of land at Abu Mureikhah in Al Rahba area on the Abu Dhabi-Sweihan-Al Ain Road, close to the Abu Dhabi-Dubai highway.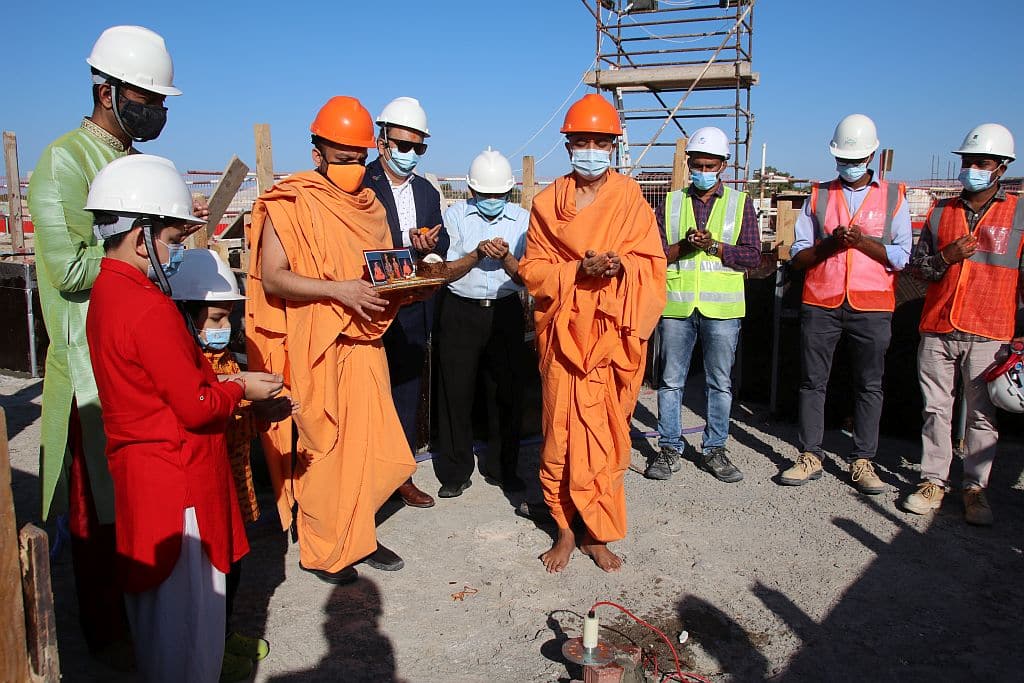 Temple's foundation of Mandir is both "historic and authentic." "It is the first and the largest of its kind in the UAE – a high-volume fly ash concrete, it an environment-friendly, green foundation. Combining ancient technology and modern instrumentation, the foundation raft is an unreinforced, single pour of 3,000 cubic meters, with no ferrous material." This unique mix contains no steel reinforcement which follows the traditional ancient stone architecture used for religious stone buildings in India.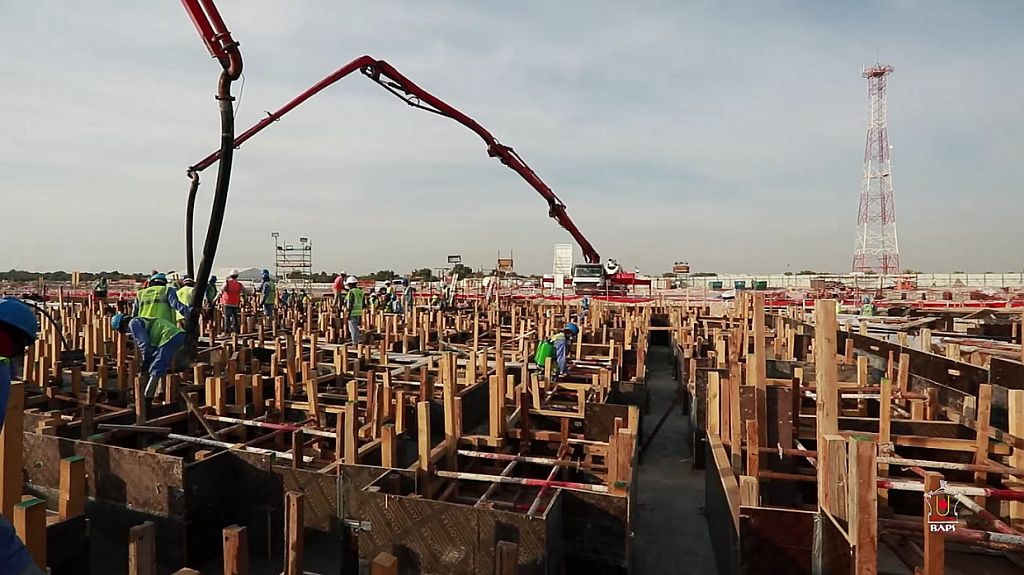 Scientific data ratification: According to BAPS, this will be the first Hindu temple in the world to provide scientific data to ratify the ancient methods of stone construction. The data will be passed on to Khalifa University to share with researchers around the world, is revealed.
More than 300 remote sensors will be embedded at 10 different levels to measure pressure, stress, temperature, and other parameters for processing online live active data of the foundation and the superstructure for the next 50 years.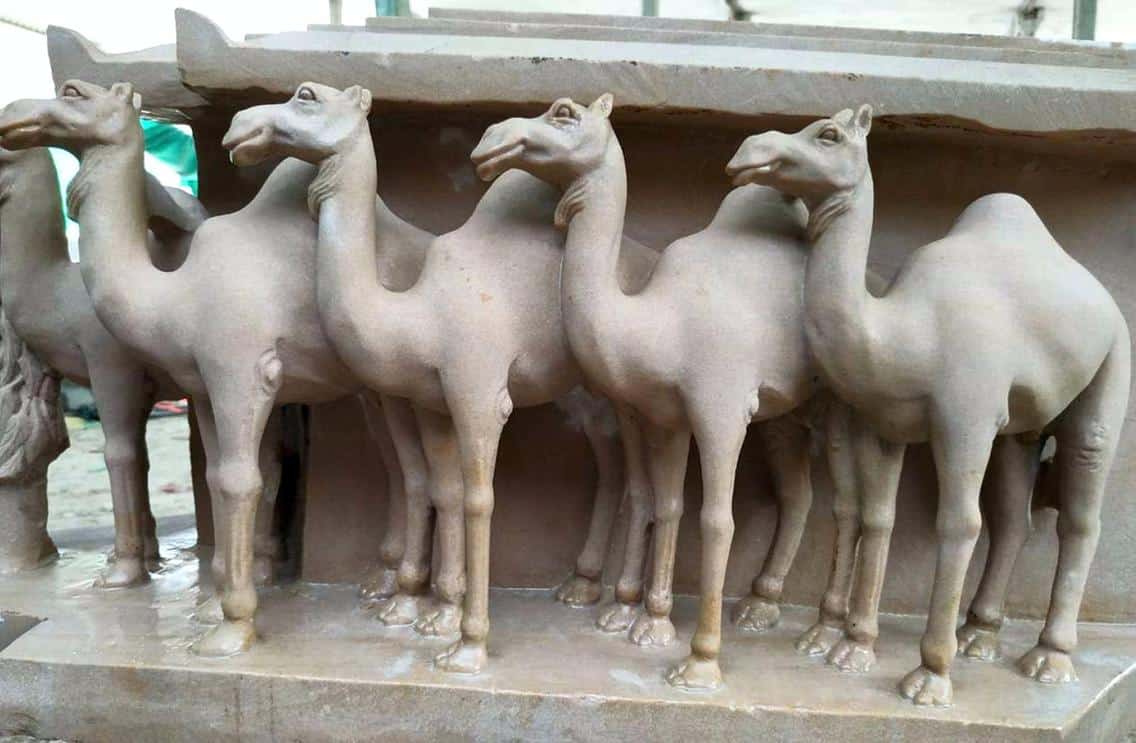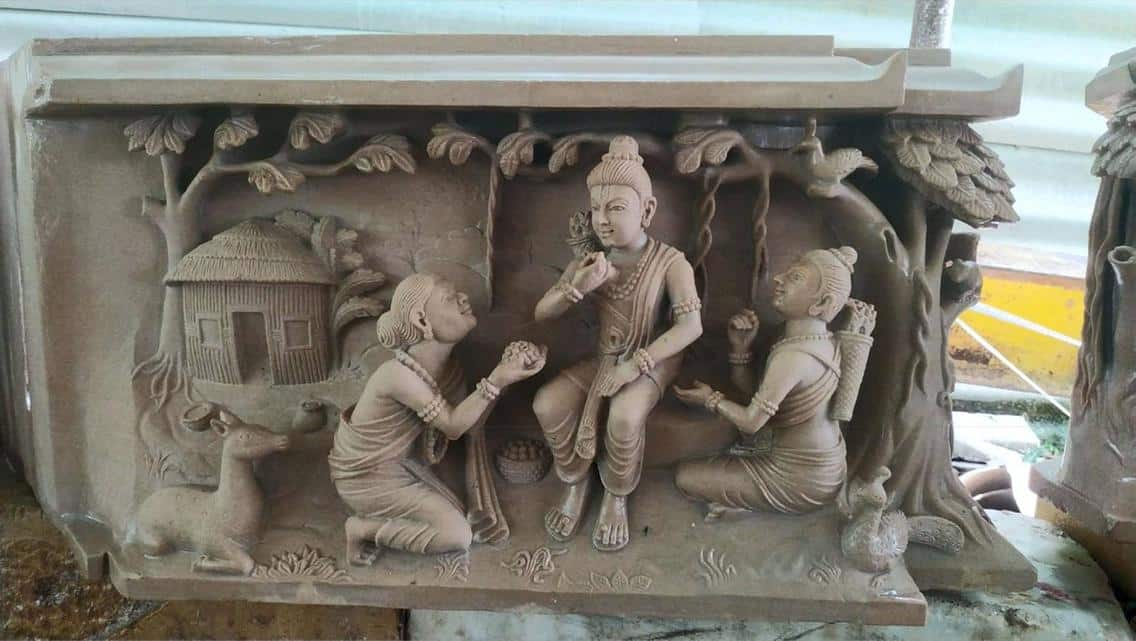 The hand-carved sculpture of different sizes showcases the rich culture and history of India and includes Arabic symbols, too.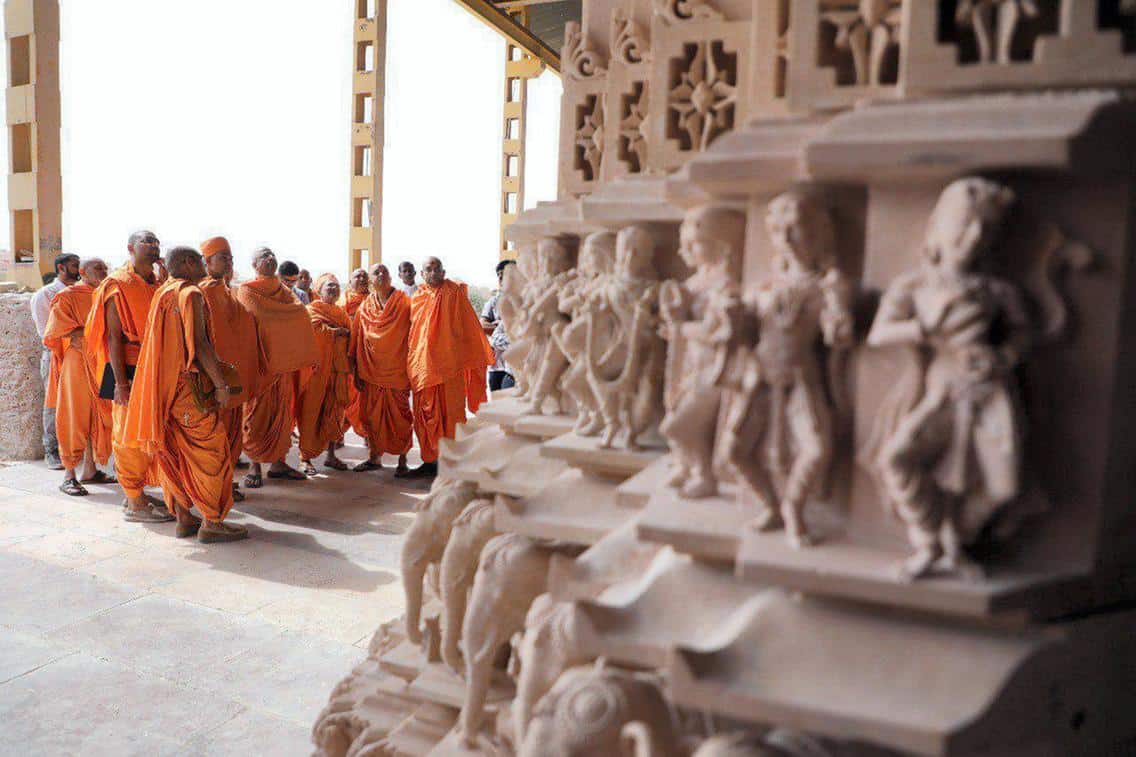 The BAPS Hindu Mandir at Abu Dhabi will be a unique architectural feat, built according to the ancient Hindu shilpashastras (Sanskrit scriptures of architecture). The exterior of the mandir will be made of pink sandstone from Rajasthan and the interior from white marble that will be handcrafted by artisans in India.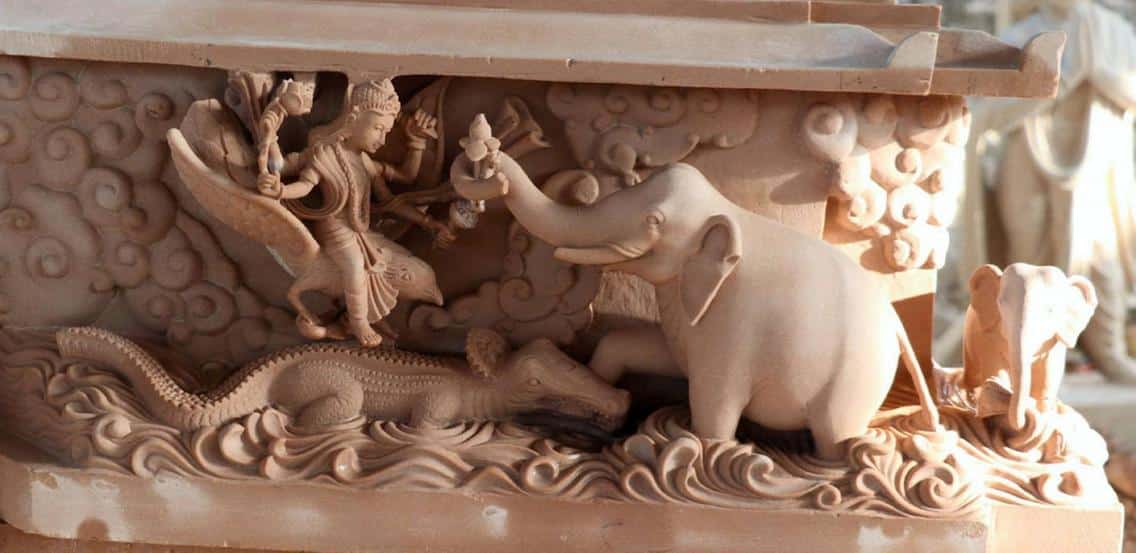 This magnificent Mandir shall be a marvel of seven spires and five ornate domes that we hope will serve the UAE and the world for millennia to come. The complex that is estimated to cost Dh450m is being built with contributions from the Indian community.
Pictures and Information Source: Supplied/ BAPS
---