Fly from London to New York within 80 minutes in this supersonic plane
Sun 02 Oct 2022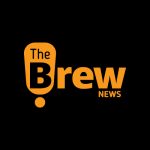 Brew Admin
|
2
min read
World: A new supersonic plane revealed by a Spanish designer could get us across the Atlantic at expectational speeds.
Oscar Viñals has designed The Hyper Sting concept that could get from London to New York in an astonishing 80 minutes.
For comparison, a direct flight from London to New York currently takes around eight hours in duration.
The futuristic concept would travel at 2,486mph – which is almost twice that of the Concorde.
Viñals has said the plane will be able to hold a maximum of 170 passengers who will enjoy travel at over three times the speed of sound.
The designer explained that a Mach 3.5 capability would be possible thanks to innovative systems like a so-far theoretical cold fusion nuclear reactor. Supersonic plane exceptional speed
This would then power two ramjet engines and four next-gen hybrid turbojets – making it a very powerful piece of engineering work. Supersonic plane exceptional speed
The Hyper Sting will be 328ft long, according to the concept, which is over 100ft longer than the Concorde.
Viñals' design will also have a wider of 169ft, compared to the 85ft of the Concorde.
Viñals said: "Concorde was a brilliant piece of machinery, a noble experiment, but it put too many emissions in the environment, too much noise into our communities, and was too expensive to operate.
"A new era of supersonic flight might be just around the corner, but there are challenges to overcome when it comes to flying faster than the speed of sound.
"The Hyper Sting is a new concept for future supersonic commercial aeroplanes."
He continued: "Today, there are some projects for a new era of supersonic flights from different private and public initiatives, some of those are well underway and could become in a few years a real concept."
Many plane enthusiasts have asked how the aircraft was named – well, the designer has said the name was influenced by the shape of the aircraft.
---