Cosmic fireball lights up the sky in UK
Mon 01 Mar 2021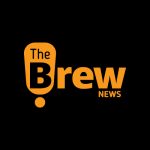 Brew Admin
|
< 1
min read
On Sunday night, a large swath of meteors gleamed in the British sky, making the lucky ones happy. Doorbell cameras across the UK captured very bright meteors called fireballs
The meteor was spotted shortly before 10 o'clock in the evening on 28th February 2021, and the meteor was visible for about 7 seconds. It was captured on doorbells and security cameras in Manchester, Cardiff, Honeyton, Bath, Midsome Norton and Milton Keynes.
 The UK Meteor Network, which monitors meteor sightings in Britain, commented that more than 100 people had reported seeing the meteor in the UK and Ireland, which caused a loud bang that could be heard for miles and left a long trail of smoke in its wake. Residents of these areas are being urged to contact the UK Meteor Network or National History Museum if they find any fragments of the object.
According to the experts, this type of "fireball" often appears brighter than normal meteors and can have a magnitude similar to the planet Venus.
Video Credit – UK Meteor Observation Network
---